Gwen and Mel Arrowsmith, 4 Paws Pure, Prince George
Prince George

Gwen and Mel Arrowsmith are proud owners of 4 Paws Pure in Prince George, which specializes in Canadian-made products and raw food for pets. Passionate about supporting Canadian-owned businesses and artisans, they believe that pets can live long and healthy lives with the right food and pet products.
They are passionate about doing business in Prince George because of the sense of community and have built genuine connections with their customers. When customers walk through the doors and start talking to the couple, they quickly realize the wealth of knowledge they have about their niche.
Last year, they participated in WeBC's Mentoring Program, so our team recently caught up with Gwen Arrowsmith to chat about their entrepreneurship journey and what to watch out for in the future.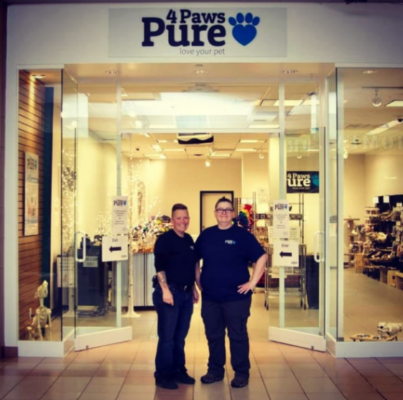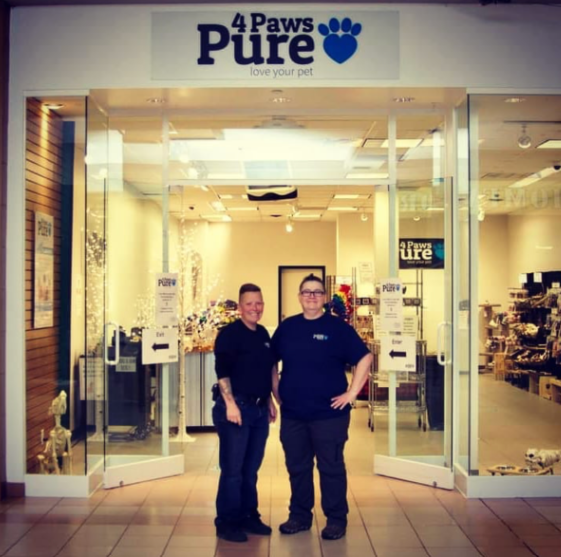 Mentee Q&A
Q. How has your business changed since you first started out?
A. Before COVID, we used to set up and sell at the local farmers' market. When the farmers' markets shut down, we lost our regular Saturday income. So we started looking at things. I now had the time to get things done on the website that I wasn't able to do before because I was too busy.
I did ads on social media, and friends started to promote us. We ended up getting busier than if we would have stayed at the market and just kind of coasted along.
Now we've expanded into Canadian supplements and things like that, it's more of a complete package.
As we carry on and bring in more and more Canadian makers, we're going to have all the different things.
Q. What struggles or barriers have you encountered as you've grown your business?
A. Growing our business has had its ups and downs.
I have worked tirelessly and believed at every step that this business is not only wanted by Prince George pet parents but also very much needed.
Since having our store open, we have had many comments such as 'finally, we have a holistic pet store in Prince George". It does my heart good.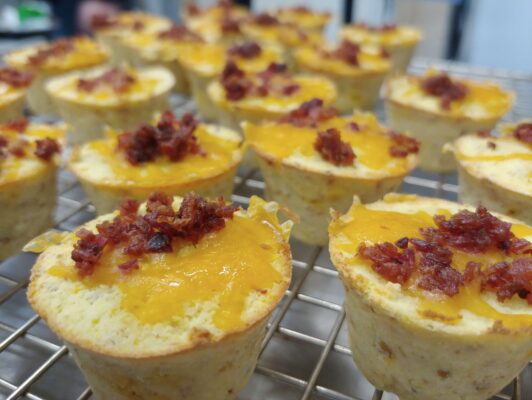 Q. What inspired you to join the WeBC mentoring program?
A. You get so wrapped up in what's not working that it becomes overwhelming, and you lose your motivation. Sometimes you start dealing with imposter syndrome. The very first mentoring program I took part in was at the beginning of last year.
Being around other women after an hour or two or three, was fantastic. It was just a small group of about eight of us, but it was so supportive.
Getting different perspectives was so beneficial. Because you get so wrapped up in where you are now that you don't really see things the same way; Someone else, given the information, can be more objective.
Q. What are your major successes, since participating in the mentoring program?
A. During my time in my mentorship, 4 Paws Pure exploded. We have moved the business from a home-based business to having a storefront and production facility.
We have had to hire staff for the first time ever and we have had to hire again. Our business model has changed; I am extremely excited about the future and what our business will do.
Q. If you could give one piece of advice based on what you have learned and experienced, what would it be?
A. Don't slow your motivation. Don't slow your passion. Don't let people poo-poo on you!
Don't let people rain on your parade. I've had friends who say, "I'm going to run a marathon." And I see people saying back, "why would you want to do that?"
Just because I don't want to run a marathon doesn't mean you should run the marathon. And just because you have a product that is different than mine, it doesn't matter.
Keep the passion. Keep your eye on the prize.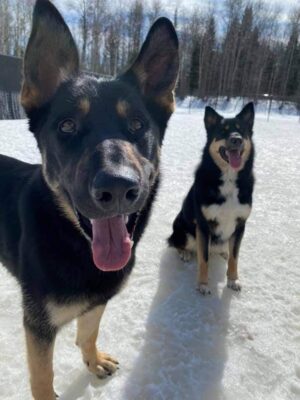 ---
Where to Find 4 Paws Pure
Facebook: 4 Paws Pure
Instagram: @4PawsPure