Launching a business can be an exciting time, and WeBC is here to provide guided support to make planning your business easier!
Starting September 14, we're hosting, "Building your Business Plan: Formalize Your Ideas" a three-part series designed to help women transform their entrepreneurial ideas into a viable business venture.
There are many pieces to consider beyond just creating a name and logo, and it can be overwhelming to work through each one on your own. This series will walk you through useful resources and templates that you can use to create your business plan, while connecting you with a group of women who are in the early stages of their business.
Led by WeBC Business Advisor Archana Samtani Singhania, we'll work through the basic steps of starting a new business, from determining your business workflow, to gathering resources, developing an effective marketing strategy and more. Together, you'll receive support, share new ideas, gain insight, opinions and gather feedback in a welcoming environment.
Discover how to create a business that works for you, so you feel confident sharing your business with the world!
Connect with a group of women entrepreneurs, meeting over three, 2-hour virtual sessions to learn how to develop your business in a supportive environment.
Session 1 | Success Test: Is Your Idea Viable?
Do you have an entrepreneurial idea but are unsure how to turn it into a business? Every business concept needs to be tested for viability before you jump in with both feet. Creating a viable business means not only making a profit, but also structuring it in a way that fits your life and aligns with your goals and values. We'll introduce you to the Creating Your Business Plan Workbook, which we'll use throughout the series to refine your business ideas. In this session, you'll get curious: Who will buy your product? What does a typical day look like running the business? Is your idea unique? Using hands-on activities, we'll:
Explore what motivates you;
Define your business idea, who you serve and what problem you solve; and
Identify the research that will assist in refining your business idea.
Session 2 | Pen to Paper: Developing Your Business Plan
You have your idea, and have defined your business concept; now it's time to map out your plan. Your business plan is a roadmap for how you will structure, run, and grow your business. It can help with decision-making, long-term planning, getting funding, or bringing on new business partners. Creating a business plan is a big job, so this session will give hands-on guidance as you work through each section. Using group activities, you will:
 Develop your own goals and work through key planning areas, including market research, resources, pricing, operations and cash flow.
 Gain a strong understanding of how each piece of your business plan will come together to bring your idea to life!
Session 3 | Smooth Operator: Preparing for the Future
What are some of the mistakes new business owners make and how can you avoid them? In this session, we'll show you how the proper planning and procedures can help you achieve smooth sailing. From 'whoops' to 'what if,' Archana will identify typical mistakes and risks in running a business, and help you to envision the best case scenarios for you to work towards. You'll hear from other women entrepreneurs about their real life experiences and how they were able to adapt to changing circumstances. Together, we will:
 Explore processes that you can use to avoid mistakes, including workflows, templates and procedures.
 Imagine possible risks to your own business and come up with plausible solutions so you can be confident in your future.
 Identify key operational decisions that need to be made.
SERIES DETAILS
Thursdays, 10:00am – 12:00pm PT
 September 14  | Session 1: Success Test: Is Your Idea Viable
 September 21  | Session 2: Pen to Paper: Developing Your Business Plan
 September 28 | Session 3: Smooth Operator: Preparing for the Future
Where: Virtual – Zoom
Pricing: $50; free for WeBC loan and Unity Women Entrepreneur Program loan clients
Recordings will be available for 30 days following each session.
Who is this for?
This series is designed for women who are ready to commit to turning their business idea into a workable plan. We also welcome women entrepreneurs who have launched their business, and would like to create a business plan to refine their idea and processes.
---
Plan to win! Download select Business Planning resources between August 14 and September 15 and you'll automatically be entered to win a WeBC Business Plan Review valued at $220. Learn more >>>
Meet the Facilitator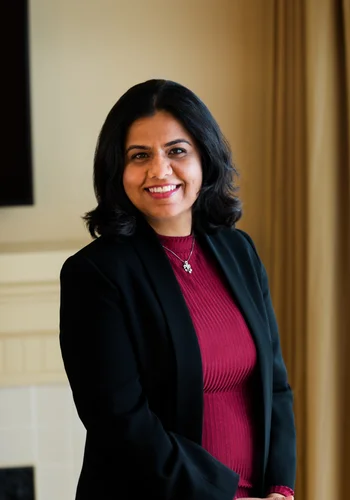 Archana Samtani Singhania, WeBC Business Advisor
With 10+ years of experience in business development & growth in food production, retail and real estate, Archana is no stranger to hard work. An immigrant to Canada, Archana is a dedicated strategist who has driven entry and growth into new markets worldwide and has worked with culturally diverse customers & different target market profiles.
As a FITT-certified Business Advisor for WeBC, Archana she can help women with their import/export queries as well. She shares her real-world experience with women Entrepreneurs helping them to navigate all phases of organizational growth. She is passionate about harbouring open, creative and inclusive work culture and is an advocate of creative expression and intellectual rigor. A dedicated learner, she is resilient and driven – "Put me in any new situation – I will figure out all aspects of the how, why and what."
Vous aimerez peut-être aussi…