Stronger together
We are all part of an interconnected community of service providers that helps entrepreneurs. By embracing our network, collaborating to fill service gaps and leveraging each organization's specializations, we can improve the social and economic outcomes of small businesses in BC and across Canada.
Women's entrepreneurship is part of a larger conversation about gender equality and diversity, which presents unprecedented opportunities for collaboration. As Co-Chair of the WEB Alliance of Women's Business Networks and Co-Founder of the Women's Enterprise Organizations of Canada, we unite communities to create a greater impact for women entrepreneurs.
LEARN ABOUT THE ECOSYSTEM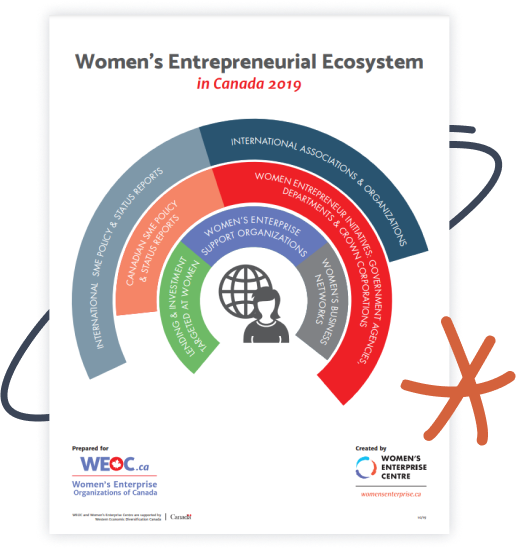 Special projects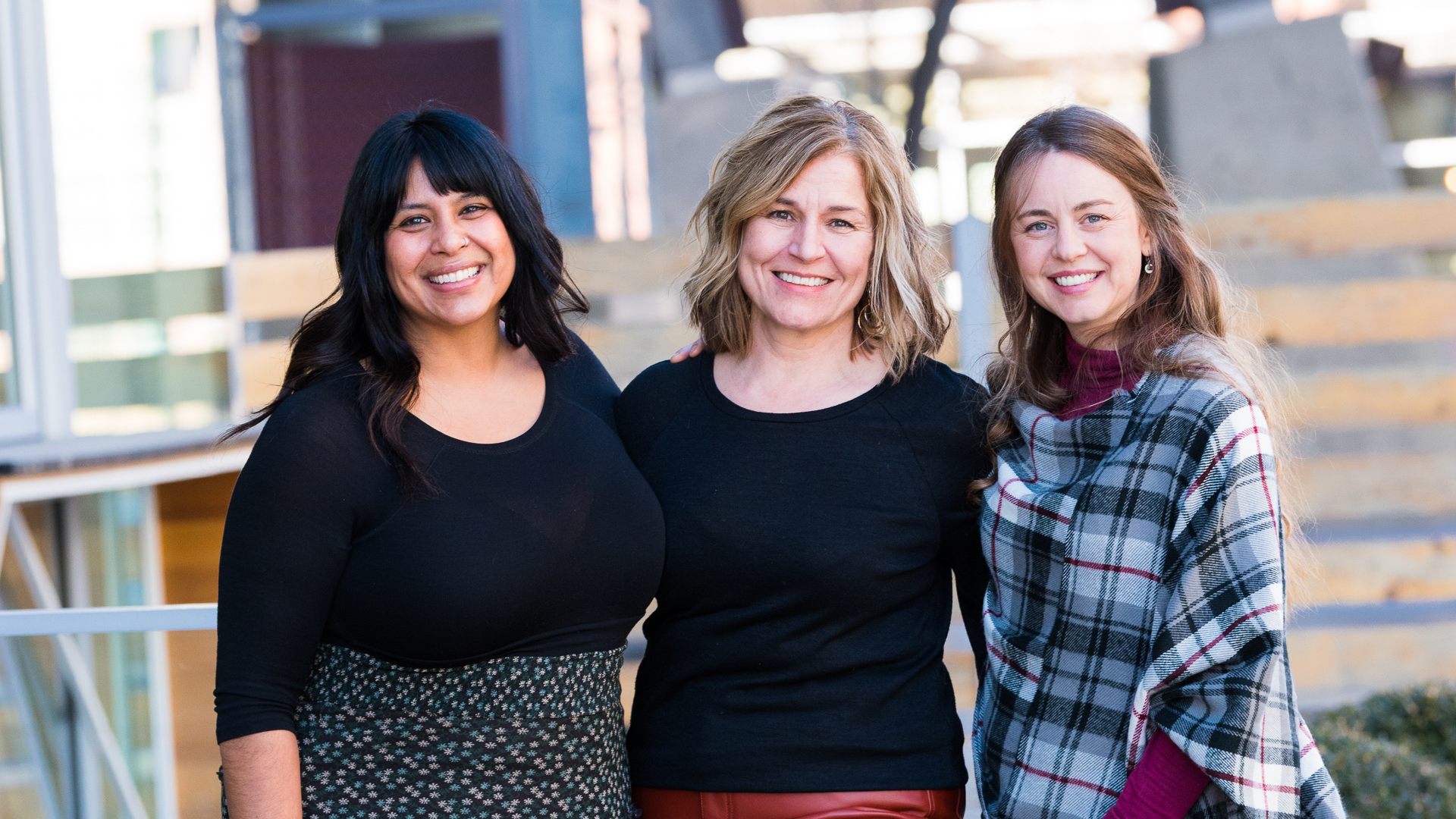 Capital, Community, Capacity (C3) Project: 2023 – 2025
WeBC has received continued funding from the Women Entrepreneurship Strategy (WES) Ecosystem Fund, as part of the Women Entrepreneurship Strategy!
This "Capital, Community, Capacity (C3) Project" is an initiative that enables us to continue to support the deliberate and sustained growth of women business owners. Working with our national partners, WeBC will expand on our 28-year history to deliver on-demand and live skills development, business advising, mentoring, and network building.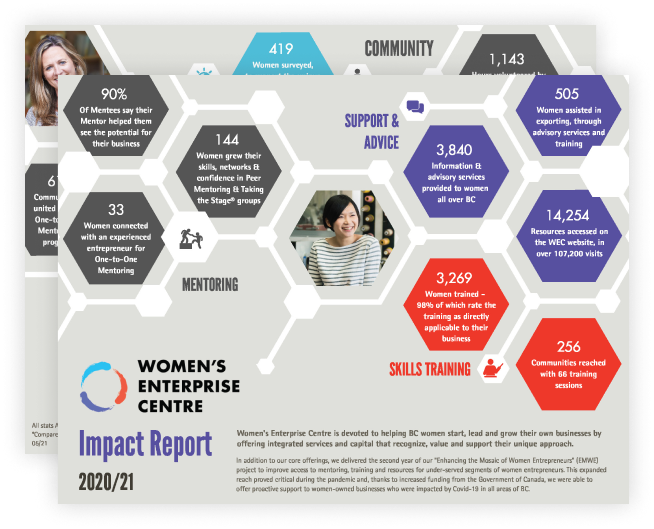 Enhancing the Mosaic of Women Entrepreneurs (EMWE): 2019 – 2023
With funding from the Government of Canada's "Women Entrepreneurship Strategy Ecosystem Fund," WeBC is delivering a four-year project to strengthen the mosaic of diverse BC women entrepreneurs. The "Enhancing the Mosaic of Women Entrepreneurs" (EMWE) project improves access to our services throughout BC for under-represented segments, specifically:
Geographic – Women entrepreneurs on Vancouver Island, in the North and rural BC
Sectoral – Diverse suppliers and exporters
Demographic – Indigenous, immigrant and rural women entrepreneurs
To learn more, read the 2021 EMWE impact report.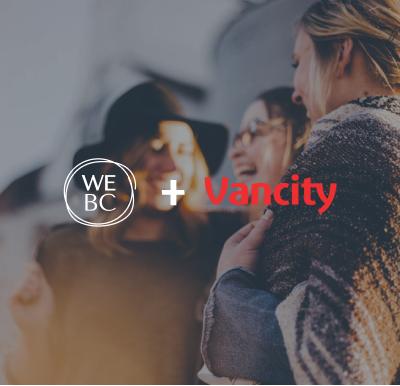 Vancity Unity Women Entrepreneurs Program
WeBC has partnered with Vancity on the Unity Women Entrepreneurs Program, which provides financing from Vancity with support services provided by WeBC.
Initially, the program was not effective as many barriers to accessing capital still existed in the process. However, through this partnership the Vancity team recognized the unique needs of women entrepreneurs and created new policies to address these needs, including redefining timelines and creating two new products. The program re-launched successfully in February 2021 with 75% of its goals being realized in the first week.
This is an excellent example of an internal policy shift contributing to a systemic change to better serve the different growth pathways of women entrepreneurs. This partnership will continue through to at least March 2022 as a marquee program.
Advancing women entrepreneurs through research
Through ongoing research, WeBC and our ecosystem partners work to improve support for women entrepreneurs.