Encountering sudden change that's outside of our control can be daunting. Whether it's an unexpected increase in growth or a less positive obstacle, it's probably not your first challenge and it won't be your last.
Everyone has dealt with unexpected change over the past couple of years; yet, while one person's situation might look different from another's, one thing is certain – we are not alone on our journeys.
Starting May 12, WeBC is hosting "Passion & Grit: Build Your Resilience Toolkit" a program to help you develop four keys of resiliency: mindset, preparedness, strength, and action.
---
Who is this for?
This program is designed for women who are actively operating their own business in BC, and would like support to turn current obstacles into long-term success.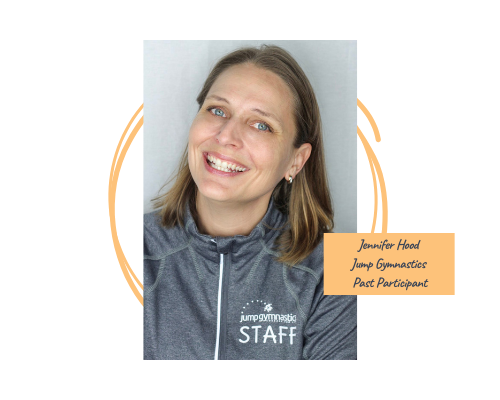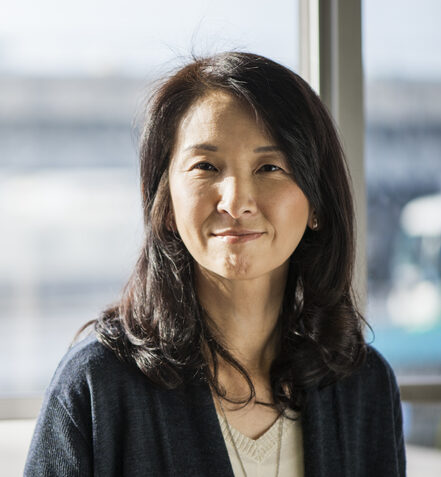 Program takeaways
Instead of focusing on how you can get things back to how they were, adopting a resilient mindset can help you to adapt and focus on what your business can look like in the future. You started your business because you wanted to make an impact, and those same values and aspirations can continue to drive you forward through change.
In this series, you will have the opportunity to connect with other women entrepreneurs to support and encourage one another to stay motivated, gain insight, new ideas, opinions and feedback from an outside perspective.
Dawn McCooey, WeBC Entrepreneur in Residence, will introduce you to scenario planning tools, useful resources and an action plan template that you can use in your business. Assisted by group activities, you will discover how to apply these learnings to restore confidence in your business plans today and every time you encounter an obstacle.
Applications are now closed. However, if you would like to stay in the know about future intakes sign up to our eNewsletter below!
You'll connect with a small group of women, meeting for five, 1.5-hour virtual sessions to learn proven resilience strategies in a supportive peer network.
Session 1 | Connected Pathways: The Power of Your Network
The path ahead calls for resiliency, creativity and risk-taking to find ways of moving past obstacles in your way, but you are not alone. In this session you will meet our facilitator, Dawn McCooey, who will explain the objectives for the series and introduce you to your group members. Providing plenty of networking time, you will have the opportunity to share your entrepreneurial journey and connect with other women business owners in a supportive and encouraging environment.
Session 2 | Strive to Thrive: Develop a Resilient Mindset
Resilience is something that can be learned, it can be developed over time with practice, and it often looks like a sliding scale: from existing to coping to thriving. What contributes to personal resilience, and how can you live on the thriving side? In this session, you'll have the chance to connect with your group, focusing on three key components that will help you reframe setbacks as opportunities in your business and in your life.
Session 3 | Flip the Script: Preparing for New Challenges
Not all change has to be unexpected; using the licensed program "The Future is Coming," we'll run through different scenarios as a group to identify predictable risks, highly unusual events or opportunities that could impact your business. Then, we'll practice risk assessments to explore the likelihood and impact of these events and work at reframing your challenges into opportunities.
Session 4 | Empowerment Design: Embracing Your Strengths
In this session we'll look at "what is strong, and not what is wrong." You started your business because you wanted to make an impact, and that passion can empower you, driving you forward. As a group we'll discover your strengths, resources and capabilities collaborating to figure out how to apply them to keep your vision alive.
Session 5 | Work It Out: Planning Your Next Step
We'll talk about a variety of tools that help you to create a detailed action plan. You'll have the opportunity to evaluate your current situation, gather feedback and bounce ideas around the group, explore and prioritize strategic ideas, then create an implementation plan.
Where: Zoom
When: 5 sessions | Thursdays, 10 to 11:30am PDT

May 12, 19, 26; June 2, 9

Cost: Apply by April 15: $100; regular price if you apply after April 15: $125 

Free for WeBC loan clients!

Applications closed Thursday, April 28. Thanks to everyone who applied! We'll respond to all applicants by May 3. Please note: For successful applicants, the program fee will be due within 48 hours of acceptance into the program to secure your spot.
Meet the facilitator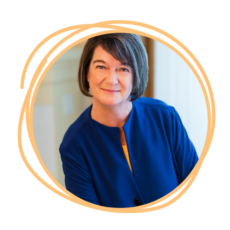 Dawn McCooey | WeBC Entrepreneur in Residence
A Certified Management Consultant (CMC), Dawn completed a Master of Arts degree in Leadership and Training at Royal Roads University, and has worked with corporations, small businesses and government in organizational development and human resources management.
At WeBC, Dawn works directly with women business owners to provide one-on-one complimentary business guidance. She reviews and provides feedback on business plans, evaluates loan applications, and provides support to loan clients.
As the owner of a career consulting company for over 18 years, Dawn managed up to 32 employees in three offices in Victoria and was voted "Best Boss in Victoria." She is the author of the Amazon bestseller, Keeping Good Employees On Board.