Ewelina Pankowska, Reforest Design, Salt Spring Island

After seeing discarded furniture daily on city streets Ewelina Pankowska felt that something had to be done.

Ewelina studied Environmental & Furniture Design at OCAD University and is no stranger to sustainable projects. Having worked with businesses that had successful sustainable practices and vision for an environmentally friendly future, Ewelina wanted to be a part of this positive industry shift.

After spending time designing and building sustainable homes, studying permaculture farming, and silk-screen printing sustainable clothing she realized there was an opportunity. Thus sparked the idea for Reforest Design.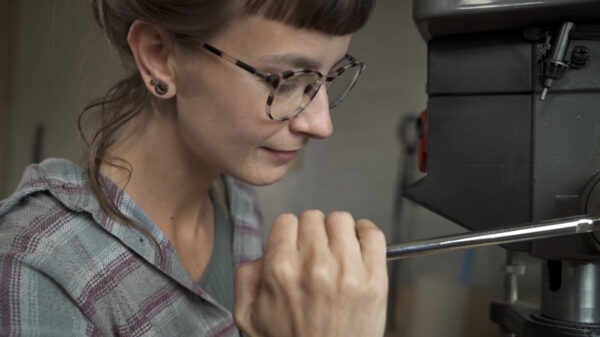 I witnessed many fields of study within design that were well on their way towards sustainability. Architecture, agriculture, clothing, and virtually every venue has an active community working on environmental concerns, however, furniture design really lacks direction. I decided this is something I need to tackle myself!
Opening just three years ago on Salt Spring Island, Reforest Design offers a sustainable furniture line using 100% bamboo (a grass) as an alternative to wood. Each piece is designed thoughtfully and created to last; future generations could easily refurbish or refinish items effortlessly in their own homes. With production systems that embrace technology and innovation, Ewelina also manages all website design, graphic design, photography and advertising in-house.

As a one-woman operation she has grown her business and taken opportunities for professional development including participating in the Women's Enterprise Centre Passion and Grit: Build Your Resilience Toolkit Series in April and May 2021. The series connected Women Entrepreneurs and helped to develop four key aspects of resiliency: mindset, preparedness, strength and action to apply to their business.
The nature of my business is a little isolating as I spend most of my time solely with furniture. I sought out the series to connect with other women in business, receive inspiration, support and tackle challenges.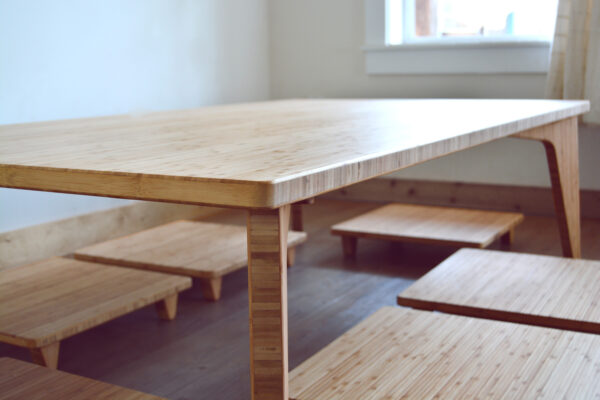 Program Participant Q&A
Q. What obstacles were you facing in your business, prior to this series?
Before the series I really struggled managing all my ideas with the scaling opportunities that have become available. My visions are really big which makes it hard for me to see the small steps and decisions I need to make to move forward slowly, efficiently and wisely.
Q. What's the biggest lesson/take away you have learned during this series?
I learned that it is truly possible to build a resilient business with the proper tools, preparations and mindset. The course really focused on personal resilience before transferring the ideas and values to the business. This is extremely valuable as the owner is the core for all decisions and often self-work gets neglected.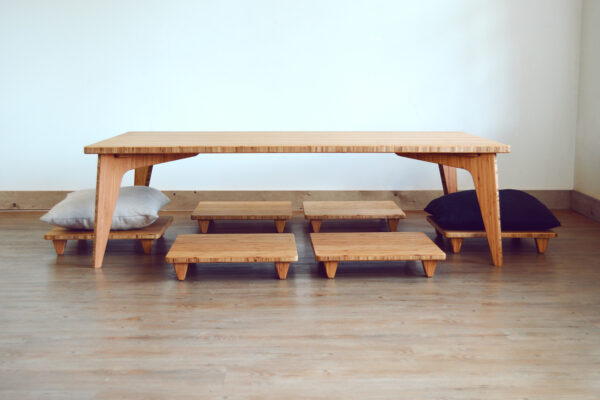 Q. What has this experience inspired you to do differently in your business?
This course really inspired me to enjoy the small steps in planning and building growth! I learned activities that are stimulating, rewarding and fun to accomplish on my own. The many resources offered continue to lead me forward on my thirst for improvement and inspire me towards developing resilience.
Q. If you could give one piece of advice based on what you have learned/experienced, what would it be?
Start with the vision, flex, end with the vision. It's much easier to be resilient and flexible when your vision guides your decisions.

Stay inspired by connecting with other entrepreneurs!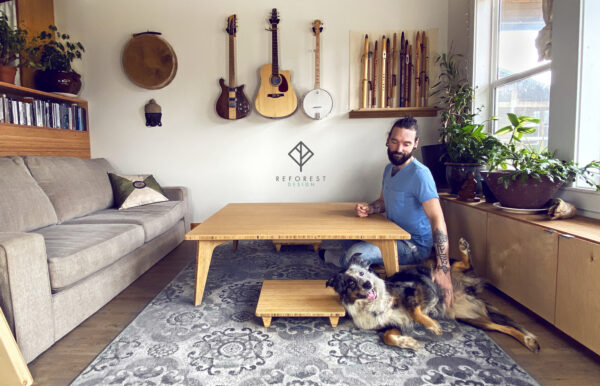 ---
Where to Find Reforest Design
Salt Spring Island, BC
(778) 533-8423