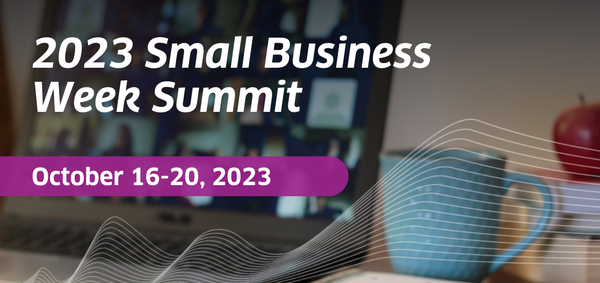 The BC Chamber of Commerce annual Small Business Week Summit celebrates B.C.'s small- and medium-sized businesses – the backbone of our provincial economy – and allows them to engage directly with subject matter experts and thought leaders on topics that are important to them. Designed to be current, relevant and practical, a carefully curated program of four virtual sessions will provide businesses with the opportunity to learn, ask questions and access valuable resources.
Get informed! Join us October 16-20, 2023, in conversations that will address some of the most important issues facing small- and medium-sized businesses, so that you are equipped to navigate today's uncertain business environment and harness the opportunities out there!
Tickets are complimentary, and each session will be hosted via Zoom webinar.