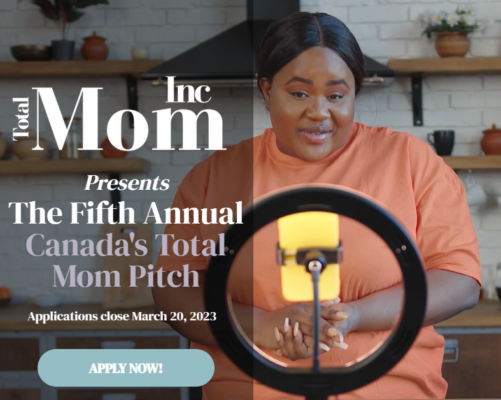 The Mother of all Pitches – Total Mom Inc. Presents The Fifth Annual Canada's Total Mom Pitch
$50,000 Business Pitch & Recognition Awards
The Total Mom Pitch is Canada's LARGEST small business grant competition that supports mom entrepreneurs where they need it most!
Commit yourself and your business. By working on and submitting your application, you are getting clear on where you came from and where you are going. It's a fantastic opportunity to get clarity and refresh your business story so you can use this info for more grants and other applications! See How it works
Join the 20,000+ other Canadian Moms who believed in themselves and sought out the support they deserved.
Applications close March 20, 2023
The Canadian Women Entrepreneur industry gala will be held on May 30, 2023.