Canada's Total Mom Pitch – 2023 applications are now open!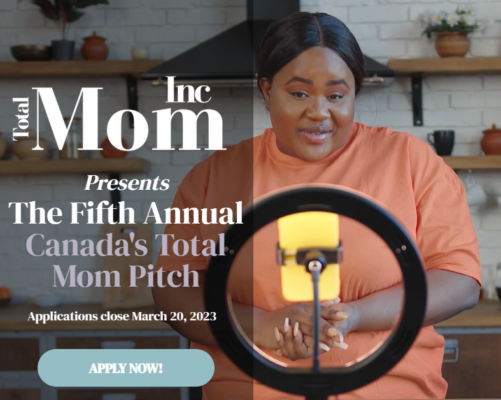 The Mother of all Pitches – Total Mom Inc Presents The Fifth Annual Canada's Total Mom Pitch
$50,000 Business Pitch & Recognition Awards
The Total Mom Pitch is Canada's LARGEST small business grant competition that supports mom entrepreneurs where they need it most!
Commit yourself and your business- By working on and submitting your application, you are getting clear on where you came from and where you are going. It's a fantastic opportunity to get clarity and refresh your business story so you can use this info for more grants and other applications! See How it works
Join the 20,000+ other Canadian Moms who believed in themselves and sought out the support they deserved.
Applications close March 20,2023
Start your application by APPLY NOW!!