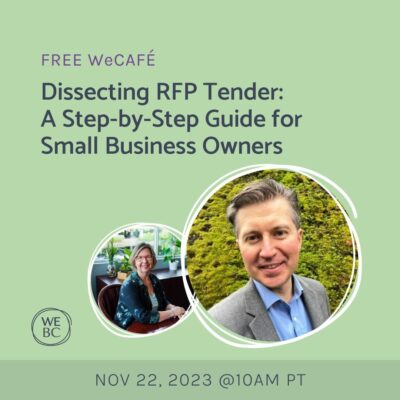 Have you ever looked at a tender and thought where do I start?
Reading and comprehending tenders is no simple task, so WeBC is hosting Michal Szczesniak from Procurement Assistance Canada to teach you what to do once you've found a relevant goods/service tender for your business to bid on.
Join us as Michal guides us through a tender document, explaining each section, and engaging in discussion regarding the purpose and next steps you need to take to prepare your bid. This session will help you to:
Understand key sections of a tender document
Determine which aspects to focus on
Feel more confident beginning the tender process
Open to everyone!
Facilitator: Cathy Burrell, Client Services Coordinator
Panelist: Michal Szczesniak, Procurement Ambassador, Procurement Assistance Canada