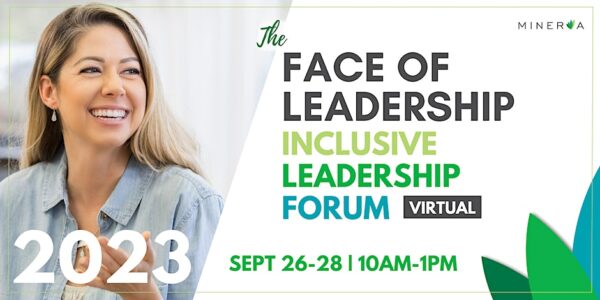 Join us during Gender Equality Week to learn how companies in BC are working to advance gender equality by creating more equitable and inclusive workplaces.
Now in its 5th year, Minerva's Face of Leadership™ Inclusive Leadership Forum brings together the collective knowledge, experience, and energy of business leaders, academics, and EDI practitioners for three days of learning.
Designed for leaders at all levels, there will be opportunities to engage, gather inspiration, and connect with hundreds of other attendees who are working towards a more equal future.
Purchase an All Access ticket to attend unlimited virtual sessions, or choose a One Day ticket for a specific theme or topic.