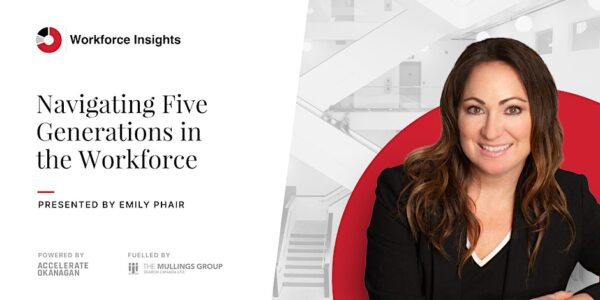 Join Emily Phair of TMG Search Canada and the Accelerate Okanagan team for a workshop on workplace culture. The mindsets of today's working Canadians have profoundly shifted since March, 2020.
In this interactive discussion we will explore what it means to prepare for five generations in today's workforce (Gen Alpha, Gen Z, Millennials, Gen X, and Baby Boomers).
Learn how employers and individuals considering a career change are often not aligned, discover how to foster collaboration across generational lines, and gain insight into strategies that empower employers to attract and retain talent.