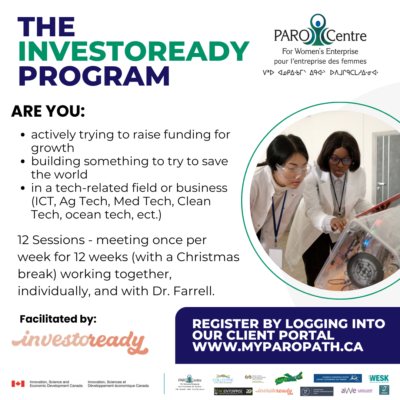 WeBC is currently partnering with PARO, an organisation supporting Women Entrepreneurs in Ontario on a new cross-Canada project they have started. As a part of this project, they will be running a 12-week INVESTOREADY BIZCamp (similar to WeBC's Peer mentoring groups) for female entrepreneurs who are looking to raise venture capital to grow their businesses.
The BIZCamps will start in early Dec (Dec 5 TCB – with breaks for the Holiday season), running weekly for 1 hour.
The BIZcamp is free for participants, but numbers are limited.
If you are interested in learning more, please contact Deborah Lampitt-McConnachie at ProsperBC@paro.ca .
Application Deadline: Tuesday November 21, 2023.