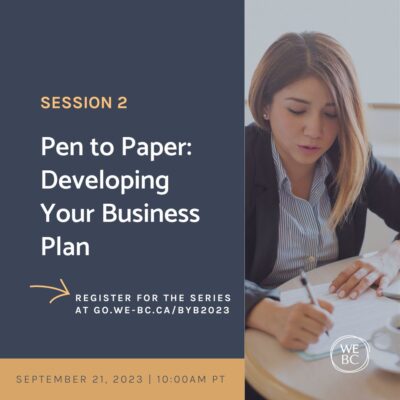 This is the 2nd session in the Building Your Business Plan: Formalize Your Ideas Series. You have your idea, and have defined your business concept; now it's time to map out your plan. Your business plan is a roadmap for how you will structure, run, and grow your business. It can help with decision-making, long-term planning, getting funding, or bringing on new business partners. Creating a business plan is a big job, so this session will give hands-on guidance as you work through each section. Using group activities, you will:
 Develop your own goals and work through key planning areas, including market research, resources, pricing, operations and cash flow.
 Gain a strong understanding of how each piece of your business plan will come together to bring your idea to life!