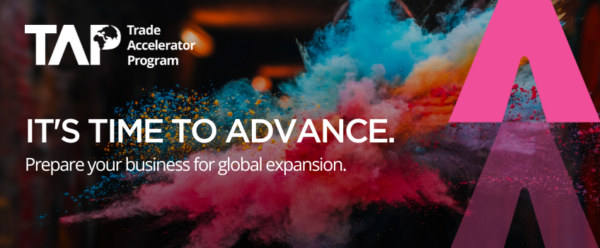 We are pleased to invite you to participate in the Creative Industries Cohort of the Trade Accelerator Program (TAP)!
TAP is a 5-day program designed to help SMEs TAP into their full export potential. It has a proven track record helping participants get results.
With new trade agreements, a competitive Canadian dollar, and new business opportunities, now is the ideal time to extend your company's reach through international expansion of goods and services.
WeBC is a proud Community Partner of the TAP program
Bursaries available for WeBC client! Simply indicate WeBC as your referring organization on your application
Application Deadline: September 20, 2023