Virtual FCC Women Entrepreneurs Summit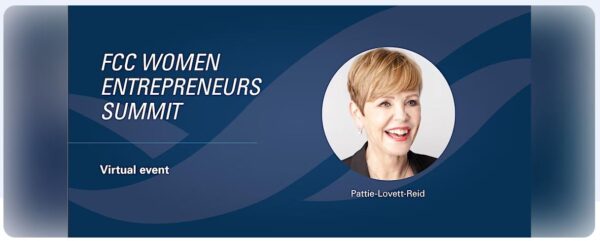 Join us for the FCC Women Entrepreneurs Summit virtual event – free for anyone involved in agriculture and food. Gain insights and strategies to build wealth with guest speaker Pattie Lovett-Reid.
Wednesday, March 8, 2023
1 – 2 p.m. EST  
Find the event time for your area.  
St. Johns (Nfld.) | 2:30 p.m.  NST
Halifax (Atlantic) | 2 p.m. AST
Ottawa (Eastern) | 1 p.m.   EST
Winnipeg (Central) | 12 p.m. CST
Regina (Central) | 12 p.m. CST
Edmonton (Mountain) | 11 a.m. MST
Vancouver (Pacific) | 10 a.m. PST
This event will be recorded and available to registrants only for a limited time. If you wish to attend this event in person in Guelph, please register here.
Agenda
(Check back for agenda updates)
Featured speaker:
Pattie Lovett-Reid, Finance Expert, CTV News former Chief Financial Commentator
You don't need to be a millionaire to have millionaire mentality
What do the rich do differently than the rest of us? Pattie will share nine strategies affluent individuals follow to build their wealth – and how the average person can begin to incorporate these strategies into their everyday financial plan.