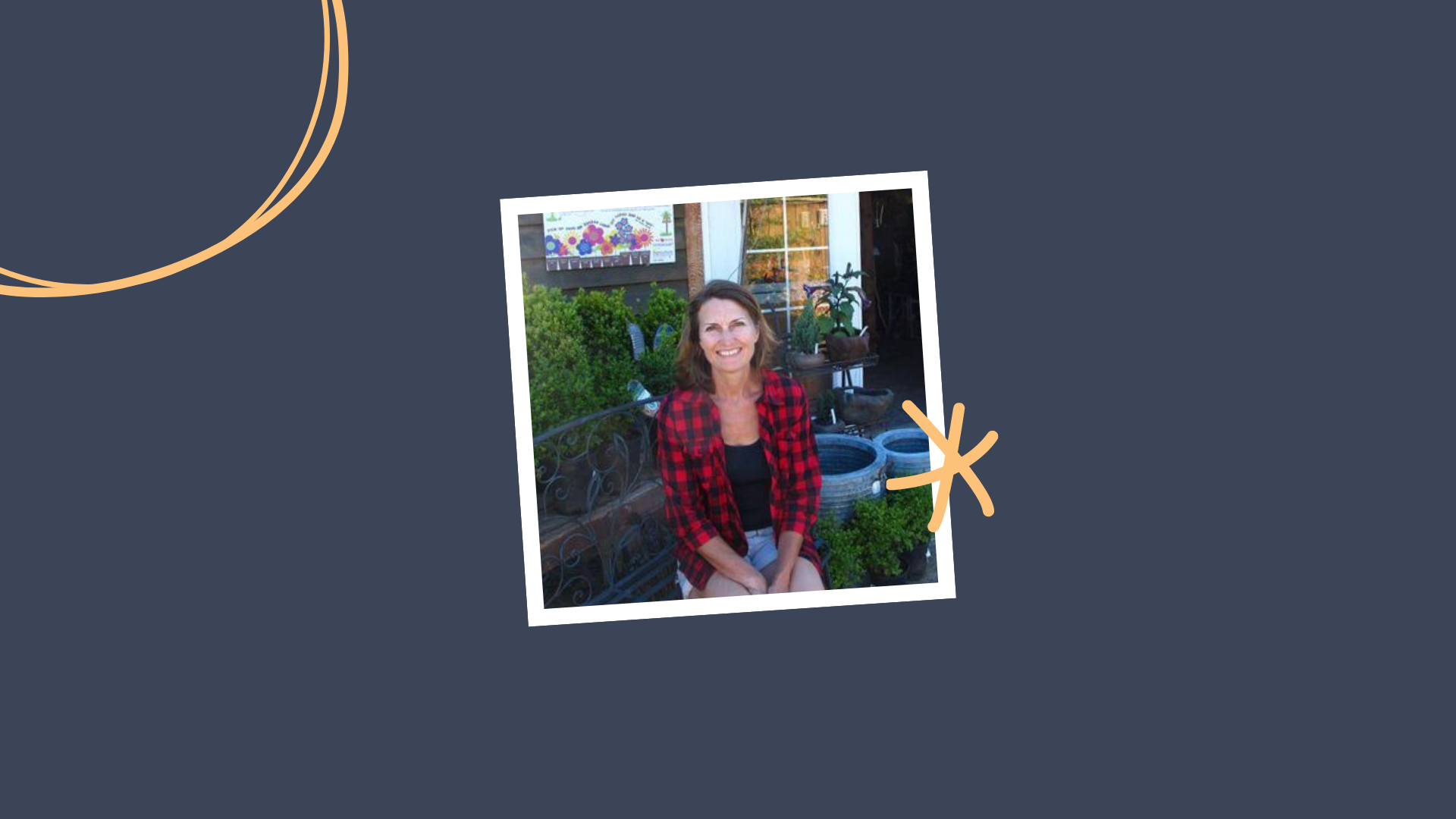 When Lori Wotherspoon decided to leave her nursing career, she wanted to follow her entrepreneurial dream. She saw her opportunity when she found that her favourite local nursery was about to close because of the owner's retirement. After a discussion with her children, she decided to take the leap to entrepreneurship. Her son's horticulture knowledge brought immense value to her business.
Her business KJM Country Gardens in the Southlands area of Vancouver is not only a retail Garden store/Nursery and gift shop but is unique in its farm-like atmosphere. Her business has a miniature horse, goats, chickens, ducks, bunnies and cats. To keep her business less seasonal, KJM Country Gardens also does events, workshops, children's camps, and pumpkin patch events and sells Christmas trees and giftware in the season.
Q&A: Lori's Journey
Q. What services has WeBC provided you and how have these services helped you?
A. WeBC has been an integral part of my business journey. Initially, WeBC provided me with a loan to build an indoor retail space for my garden centre. It enabled us to carry giftware and indoor plants as well. When we decided to expand, WeBC provided us with a growth loan. I was also a part of WeBC's mentoring program which gave me an opportunity to connect with a great group of businesswomen. I feel that the WeBC has filled a big void for women in business which cannot be underestimated. Big banks are providing very limited time and resources for small and growing businesses. WeBC's invaluable support has made me understand better my business financials, boosted my confidence and morale during some challenging times.
Q. What inspired you to take the leap and start your own business?
A. I love the idea of being my own boss and turning my creative ideas into a reality. I always wanted to run an ethically responsible business, help people create beautiful outdoor spaces and promote a passion for plants and gardening. Running my own business has been challenging but I can't imagine doing anything else.
Q. What's the biggest lesson you learned when starting your business?
A. I have learned how important it is to have a solid business plan and know the core values of your business. I have also learned to have patience and be flexible. It is also important to know your priorities.
Q. What is your greatest strength as an entrepreneur?
A. My greatest strength is my ability to look at the big picture, and set goals but be flexible. I also tend to have a fairly positive attitude. It helps.
Q. What personal lessons have you learned as an entrepreneur?
A. As a business owner, It is very easy to get discouraged when things don't quite go as planned. I have had to dig very deep to find my inner strength to keep going sometimes. I have also learned that it is very important to take the time to look after myself and value my friendships and my family. They are my support system.
Q. What are your goals for the business?
A. My goals are to grow our customer base; provide excellent customer service, and promote the use of organic and natural pest and disease control in our communities. We want to become specialists and innovators in our business area. We are now producing our own brand of organic potting soil which is one of the steps to reach this goal. We want our customers to be excited about shopping at KJM Country Gardens and to continue to refer new clients.