< BACK TO RESOURCES
After nearly three decades of experience working closely with women business owners, we have come to an important understanding: women who receive support fare much better in business.
To better understand how and why this combination is so powerful, in fall of 2021, we conducted a survey of BC women business owners. We received 291 responses from women, 48% of whom had not accessed our services in the past year.
This report is a follow-up to our November 2020 survey and report, The Path Forward: Advancing the Funding Journeys of BC Women Business Owners, which offers recommendations to funders on how to develop varied funding pathways for women business owners.
Now, we take a deeper dive into the opportunities for funders and support organizations to work together to transform women's experiences with the lending ecosystem.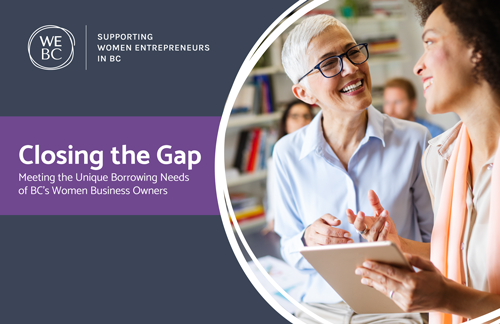 ---
Key Findings
Women need financing to support future growth plans – In the coming year, 70% of women indicate they will need to access funding to support their growth; of those, 48% have yet to decide where they will apply for funding.
Women don't feel traditional funders meet their needs – Of the women business owners who applied for funding in 2021, only 17% applied through a bank. Only 6% feel very satisfied that their bank recognizes their distinct business goals, wants and needs as a woman business owner.
Securing funding is the biggest obstacle for young businesses – The Women's Entrepreneurship Strategy aims to double the number of women-owned businesses in Canada by 2025. However, women with young businesses, less than two years old, anticipate that accessing funding will be their biggest obstacle in the coming year.
More women are self-funded, which can hinder their future growth – Our recent survey shows a significant shift in the percentage of women choosing to self-fund their business: from 19% in 2020 to 34% in 2021. Self-funding and not leveraging equity may be limiting women's ability to scale their businesses. Without establishing relationships with funders, they may also be challenged to access larger funding amounts in the future.
Women are looking for more than just funding – Seventy-five percent of women indicate that business support services are essential for their future success, and 55% tried to access at least one business support service in the past year.
The majority of women do not yet have established relationships with long-term sources of funding – While grants and government programs have fulfilled a need during the pandemic, these are not long-term, sustainable sources of financing for women business owners. Only 10% of women indicate they will approach a bank for a loan, which means there is a large number of women entrepreneurs who do not have a long-term funding source to support their growth.
---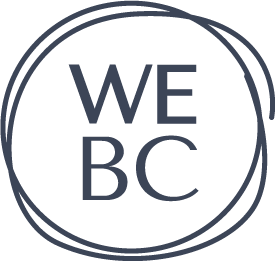 Join us in closing the gap for BC's women entrepreneurs
From complimentary wrap-around supports for your loan clients, to joint loans and program partnerships, WeBC can help!