Sharon Marshall, DEVA Training & Staffing Solutions, Lantzville
Lantzville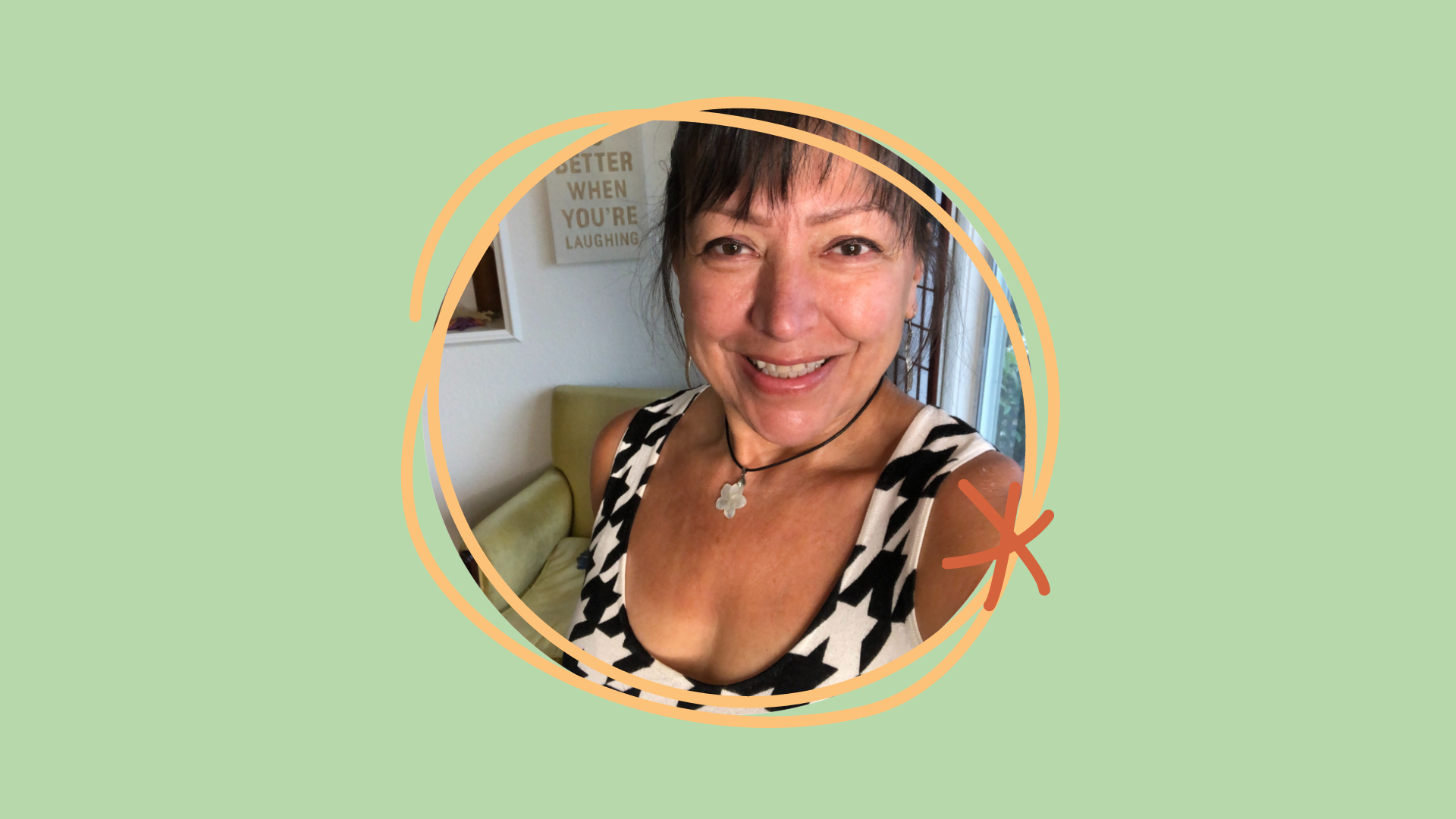 Sharon had been working as a virtual assistant for nearly two decades through her own business, using it to supplement her income from a full-time job. Being one of the early adopters in this field, she was among the few who ventured into this new frontier twenty years ago.
In 2014, Sharon's perspective shifted while she was pursuing an Aboriginal business management program. While researching her capstone project, she learned startling statistics on the challenges faced by people in remote Indigenous communities. The numbers painted a grim picture, with unemployment rates exceeding 50% and suicide rates five to seven times higher than in non-Indigenous communities.
These findings deeply affected Sharon, leaving her with a strong desire to create change for Indigenous communities. Sharon realized she could leverage her background and expertise to empower Indigenous women by teaching them how to become virtual assistants. She incorporated Cree8iv Collaboration Inc, and rebranded Virtual eAdmin, her sole proprietorship to DEVA Training & Staffing Solutions, (aka Digital DEVA), a social enterprise, and brought it under the Cree8iv umbrella. DEVA is a full-service Staffing Agency providing temporary recruitment, as well as digital literacy and virtual administrative, creative, and technical training services for Indigenous women.
Cree8iv Collaboration Inc. was born to bring programs and services to remote communities. Her first program was the DEVA 20-week online training program, now known as the DEVA Accelerator. The program provides a hands-on learning experience with abundant mentorship and practical work to train women to become virtual assistants and offer them contract work opportunities. While some of them work directly for DEVA, the intention is to find contracts for all DEVAs, which is currently the case, and some DEVAs have more than one contract.
"I help them by actively seeking out contracts for them and acting as a liaison, connecting them with clients in need of virtual assistance services. I not only aim to equip these women with valuable skills, but also foster their independence and financial stability."
Through her efforts, Sharon had taken a step towards addressing the challenges faced by remote Indigenous communities, making a tangible impact on their lives. Forty women have completed the DEVA Accelerator in just a few years.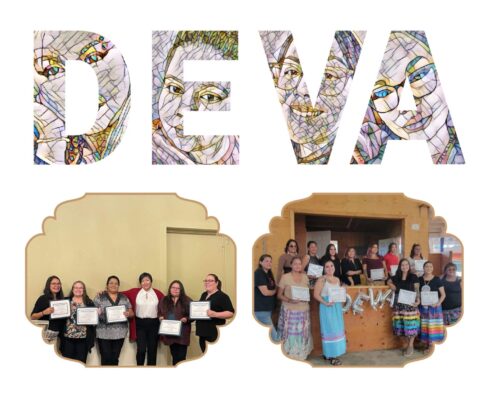 Client Q&A
Q. Is there a success story from your program that you're particularly proud of?
A. Prior to the pilot program, Twyla was my first and only student at the time
When Twyla expressed her desire to participate in the program, it was a pivotal moment for both of us. I saw her initiative and determination to improve her skills and transition from her job as a waitress to working in an office setting.
Despite having no administrative experience, she became my shining star in that cohort. Meanwhile, I was working full-time alongside my DEVA endeavours, and an opportunity arose at my office for a two-week receptionist fill-in position. I advocated for Twyla to be considered for the role, and she impressed everyone with her hard work and enthusiasm so much that the office offered her a permanent position. Twyla has been in that role ever since and she is thriving as a communications coordinator for the First Nation.
I couldn't be prouder of Twyla's accomplishments, and when she speaks about her journey, she attributes her success to DEVA. However, it's important to acknowledge that her determination and drive were instrumental in achieving her goals.
"It serves as a reminder that with the right mindset and dedication, one can overcome obstacles and realize their aspirations."
Q. What have you learned on your business growth journey?
A. . Throughout my journey, I have learned through trial and error, constantly tweaking the program to adapt to various circumstances. Each iteration of the program has been a new learning experience, allowing us to refine our approach and enhance its effectiveness.
Q. What would you say is your greatest strength as an entrepreneur?
Resilience. Being an entrepreneur is undeniably challenging. There have been times when I've had to take on additional jobs just to cover my expenses and continue my work. Some days everything goes perfectly, and I'm filled with excitement, especially when I see the progress made by the last cohort I graduated. It's fulfilling to witness DEVAs now working on the staffing side of the organization, as I've been striving to build that aspect.
Being an entrepreneur is like riding a roller coaster. I can't say that I enjoy the anxiety that comes with waiting to pay my bills or facing challenges in running the business. I prefer a sense of calm when things run smoothly. However, my biggest strength lies in my ability to persevere and keep moving forward despite the ups and downs. It is this resilience that enables me to overcome obstacles and continue the work I am passionate about.
Q. When you get weary, what do you do to push through?
A. I make it a point to spend time in nature, taking long walks that allow me to reconnect with the world around me. Additionally, I find immense support and inspiration from my circle of friends, many of whom are fellow entrepreneurs.
"By surrounding myself with uplifting individuals, I have the opportunity to share the positive experiences and accomplishments that have come my way. Their perspectives and insights help me see the brighter side of any situation, bringing a renewed sense of optimism and encouragement into my life."
Q. What is your mentorship style?
I take a hands-on approach and act as a mentor to the women in the program. Even if they choose not to work with DEVA afterward, I want them to know that I'm always there to support them. The ultimate goal of this program is to empower these women, helping them recognize their own brilliance and potential. It's about nurturing their confidence and showing them that they can achieve whatever they set their minds to.
Virtual support work might not be their lifelong passion, and that's perfectly okay. They may discover other paths, and my role is to be the catalyst, igniting their journey and witnessing the joy that comes from realizing their true potential.
Maintaining this passion and drive is what keeps me going even during challenging times. Seeing the transformation and the real lives that these women can create for themselves is incredibly rewarding. It reminds me that there are endless opportunities waiting for them, and it's my mission to help them see and seize those opportunities.
Q. What advice would you give to other entrepreneurs?
If you can work in your zone of genius, where you're doing what brings you joy, it never feels like work. Working in your zone of genius is crucial because it allows you to thrive and enjoy what you do. They say that when you love what you do, the money will follow, and I strongly believe in that.
The reward with DEVA is not about the money—it comes from seeing the impact on the women's faces and knowing that I'm making a difference in their lives. That's the true reward that fuels my passion and keeps me going.
Where to Find DEVA
Facebook – SAM Digital Deva
Instagram – @SAM_DigitalDeva
LinkedIn – Deva Training Staffing Solutions
Twitter – @SAMDigitalDeva