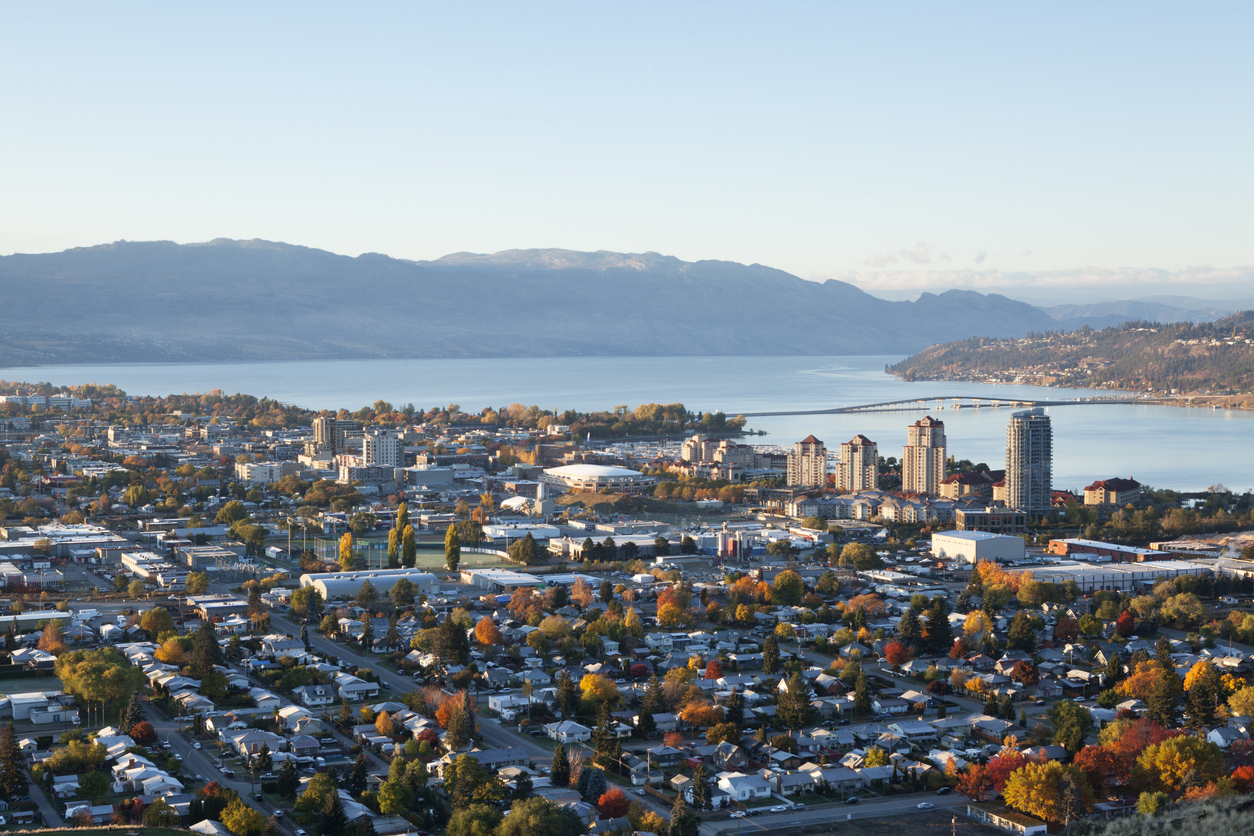 The fifth stop on WEC's Virtual Road Trip was Kelowna, BC! This fall, our team has been traveling around beautiful British Columbia to spotlight the amazing and talented local female entrepreneurs and their ventures, along with fantastic local partners who support women in business.
Our WEC hosts on the ground have been introducing you to one region at a time and a number of different women-owned businesses in their area so you can see just what is available all around BC.
MEET THE HOST
Our host for this road trip stop in Kelowna is none other than WEC Client Services Advisor, Cathy Burrell! Cathy is an entrepreneur with over 20 years of experience owning and operating a variety of businesses.
She has a Masters of Education degree from the University of Calgary, specializing in adult, community and higher education. She has taught digital literacy and communication education for adults and has worked as a consultant for business owners to give them insight into their digital customer base.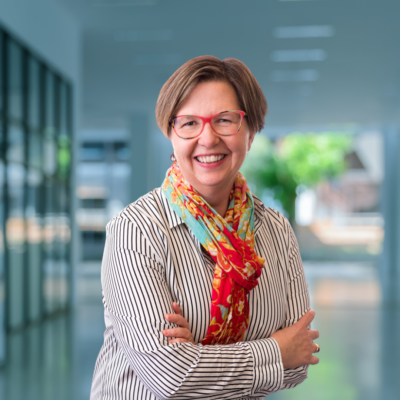 ---
MEET THE FEATURED BUSINESSES
Location: 23- 3155 Lakeshore Road, Kelowna BC V1W 3S9. Located in Mission Park Shopping Centre.
FILL is a refill store where customers can truly decrease their plastic use by filling their cleaning and hygiene products using their existing containers. You can refill shampoo bottles, conditioners, body wash, face wash, hand soap, toothpaste, deodorant, face cream, hair spray, hair gel and more. Cleaning products can be refilled too. Dish soap, laundry soap, dishwasher tabs, spray cleaner, all purpose cleaner, bathroom cleaner, window cleaner, laundry soap, fabric softener and more.
Aiming to provide eco-friendly, local and Canadian products whenever possible, 90% of products at FILL are organic or plant-based brand name products. So far FILL has saved a whopping count of 165,252 plastics from all Fill locations from ending up in landfill!
Learn more & connect with Fill Refill Store Kelowna:
Instagram – @fillkelownarefillstore
Website – https://fillkelowna.ca/
---
Location: 1585 Pandosy Street, Kelowna, BC V1Y 1P5. Downtown Kelowna.
Olive & Elle is an independent boutique in downtown Kelowna, British Columbia. They stock their shelves with beautiful and useful goods conducive to keeping a peaceful, easy-feeling home. This includes European-milled, Canadian-made fine bedding, Canadian down duvets and pillows, furniture made by our resident woodworker—a man on an endless quest for perfection—and a rotating cast of scents, objects, and confections that bring beauty to our lives.
Learn more & connect with Olive and Elle:
Instagram – @shopoliveandelle
Website – https://www.oliveandelle.com/
---
Location: 1579 Pandosy Street, in the heart of downtown Kelowna.
Textile Apparel is dedicated to slow, sustainable fashion. They take pride in the ability to trace the origins of each piece. Their focus is on natural or recycled fibres such as cotton, linen and hemp.
"We believe you shouldn't have to compromise modern elegance for ethics. We are not fast fashion. We are sustainable apparel that you'll love for years to come."
Textile Apparel empowers shoppers to purchase intentionally and responsibly, celebrating styles with longevity that are based in quality not quantity. The business is unapologetically committed to only supporting supply chains that are exploitation-free and transparent, giving their customers ease of mind that they're contributing to a better future. Ethical. Sustainable. Beautiful. No Compromise.
Learn more & connect with Textile Apparel:
Instagram – @textileapparel
Website – https://textileapparel.ca/
---
Location: 3240 Pooley Road, Kelowna, British Columbia V1W 4G7
In 2003, Wyn and Marion Lewis put down roots in BC. Seven years and 8,000 Pinot vines later, they developed their family's passion for wine, art and music into The Vibrant Vine Winery and today they are more vibrant than ever! Named the #1 Winery Experience in BC by Trip Advisor in 2021, with live outdoor music, Phil Lewis 3D Art, award-winning wines, Jacko's lounge, Okanagan Villa and Frequency Winery & Recording Studio…there's something for everyone at The Vibrant Vine.
Learn more & connect with Vibrant Vines:
Instagram – @thevibrantvine
Website – https://www.thevibrantvine.com/
---
Location: 1310 Water Street Kelowna, BC V1Y 9P3
DJ Block, Owner/President of Art Lovers Gallery, participated in one of WEC's Peer Mentoring Groups during COVID that was hosted by our #WeRoadTripBC guide on the ground here in Kelowna, Cathy Burrell. On this stopover, we chat to DJ about what she learned, how her business has survived and thrived during the last year or so, and also, what she loves about her business and being a woman entrepreneur.
"The thing that I love the most is creating an experience that resonates with people that come into the gallery. It's inspiring, it's positive, we call it "the feel good factor" and that just make me feel good when I share the passion of the art of Dr. Seuss and promoting all of my local artists as well."
Art Lovers Gallery is a hidden gem tucked away in the lobby of the Delta Grand Hotel in the downtown cultural district of Kelowna, BC, and home to the world-famous art of Dr. Seuss Collections.
Learn more & connect with Art Lovers Gallery:
Instagram – @artloversgallerytours
Website – https://www.artlovers.ca/
---
While we were visiting DJ Block at Art Lovers Gallery, we also had the pleasure of talking to another talented local woman entrepreneur, Artist Sonja Riediger, Owner and creator of Sonja's Vision.
Sonja tells us a bit about her business and how she got to be where she is.
"My passion for designing and creating high-quality jewelry started to come to the surface over 18 years ago. I always loved exquisite jewelry. The uniqueness of one-of-kind jewelry holds a special appeal for me. My professional career took me to very different places (and countries), but finally I wanted to do what I really love and makes my heart sing: design and create jewelry for you."
Learn more & connect with Sonja's Vision:
Facebook – https://www.facebook.com/sonjasvision
Website – http://www.sonjasvision.com/
---
Location: 628-525 Highway 97 South, West Kelowna BC V1Z 4C9
West Kelowna Physiotherapists, Marie Dick and Jenn Flaman created their business, ProActive Physiotherapy, with a simple vision in mind. After years of seeing and treating countless injuries, Marie and Jenn came to recognize that the best approach to injury prevention and rehabilitative care was a proactive one! They spoke to us about their entrepreneurial journey and what it means to them.
Both longtime residents of West Kelowna, Marie and Jenn are both active and enjoy spending time with their respective families outdoors. With a deep-rooted appreciation for living life without limitations, the two accomplished physios are committed to providing proactive and progressive patient care to assist in the recovery from painful conditions and injuries, regaining each patient's optimum, pain-free range of motion!
Learn more & connect with ProActive Physiotherapy:
Facebook – https://www.facebook.com/proactivephysiowestkelowna
Website – http://www.proactivephysiotherapy.ca/
---
Location: 2811 Pandosy St, Kelowna, BC V1Y 1V8
With arguably the best and biggest collection of retro collectables in Kelowna and the Okanagan Valley, Lois McCloskey's 6,000 sq. ft. warehouse is full of hidden gems. From retro furniture to thousands of retro Items, from Antiques to just about any collectible, there's something for everyone!
Learn more & connect with Lois Lane Warehouse:
Instagram – @loislanewarehouse
---
One of Cathy's mentees, Adrianna Stange, Owner and Operator of Townships and Tales. Adrianna is an Okanagan born-and-raised entrepreneur with a background in human resources. In 2020, she was laid off from a career in the automotive sector due to COVID-19. Adrianna took this as an opportunity to launch a start-up that could elevate other entrepreneurs facing challenging times, and together, they can build a community and come out stronger.
Learn more & connect with Township and Tales:
Instagram – @townshipandtales
Website – https://townshipsandtales.ca/
---
Thanks to all our featured businesses!
Thank you to Cathy for being our lovely host on this leg of the road trip! The next stop on the #WeRoadTripBC tour is Fernie, BC. Join us on our virtual road trip by following @wecbc on Instagram and discover the amazing women-owned businesses throughout the province!
---