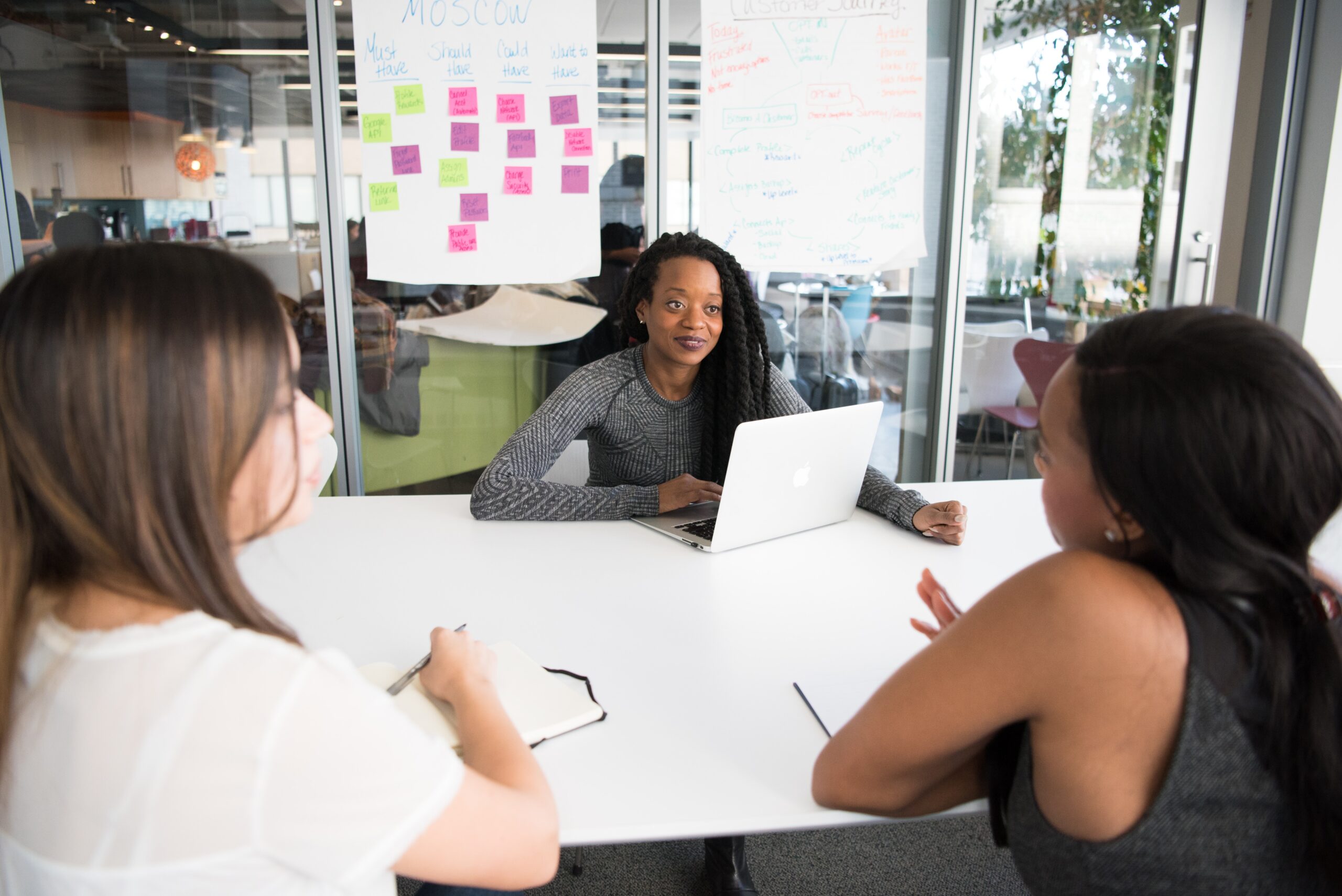 WeBC is a "Development Lender" – but what does that mean?
If you're looking for small business financing, there are lots of options available to you. So, it can be difficult to understand the differences between one lender and another.
Development lenders are mandated by the government to help small businesses, and we address the needs of specific segments.
There are a number of development lenders that provide financing to entrepreneurs in BC. For example, we have large crown corporations like the Business Development Bank of Canada (BDC) and Export Development Canada (EDC), which lend large sums of money; mid-sized lenders like Women's Enterprise Centre (WEC) and Community Futures BC; and lenders like Futurpreneur Canada, which provides loans of up to $20,000 to youth entrepreneurs.
Below is a diagram that explains how the lenders differ, with regard to risk. The Biannual Survey of Suppliers of Business Financing, compiled by Statistics Canada, also gives a good overview of lending conditions in Canada. Or, learn about the Financing Continuum and the Business Life Cycle.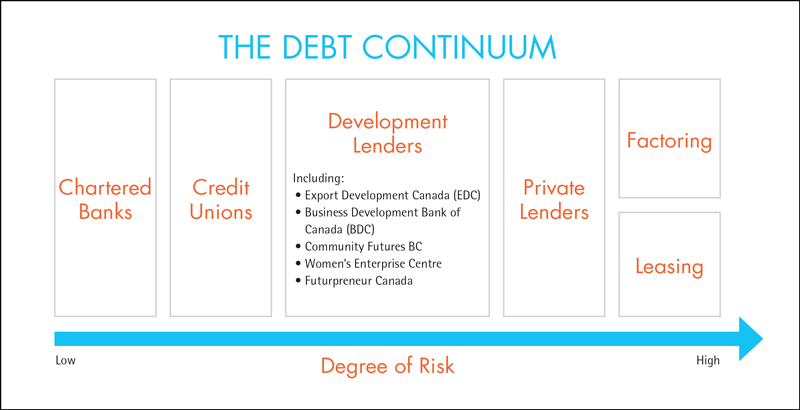 Are the qualifications for development lenders different?
We get this question a lot, and the answer is "Yes!… and no."
No matter where you apply, your lender is going to have certain criteria, and look for:
Where we differ is when it comes down to numbers. Conventional lenders use formulas, while development lenders focus on viability.
You've probably heard of a formula lender, who uses a set of parameters to compare you against a benchmark and give you a yes or no. The great thing about formula lenders is they are fast with their decision, but the challenge is if you don't fit their formula, you don't get approved.
At WeBC, we don't have a minimum credit score for our secured loans and we focus on the viability of your business plan rather than solely on specific criteria. Our loan review process takes longer because we get to know you and your business, so you need to allow more time for a decision.
However, the upside of a development lender is that you may be approved for a startup or growth loan with us even if you've been turned down by other lenders.
This can be especially helpful if you're trying to grow your business but you're stuck in a 'cash flow crunch.' Many of our clients have come to us for loans when they need to purchase inventory or improve their facilities to take advantage of a growth opportunity.
What are the benefits of working with a development lender?
We approve loans in-house which means we can be flexible with repayment options because we get to know our clients and make decisions locally.
As a non-profit, our sole purpose at WeBC is to help women build strong businesses. And to improve their chances of success, our loans include free access to a personal Business Advisor, training and mentoring.
All development lenders have a common goal to see businesses succeed, and we work together to refer our clients to the best funder for their needs.
We can also partner with your bank or credit union or other non-traditional lenders like Community Futures, which are located in many rural communities around the province.
What's the downside of working with a development lender?
Most business owners would like a quick response when applying for a loan, and a formula lender will do that.
When applying to a development lender, you will need to be patient and ready to work with the person assessing your application. On the positive side, the process will help you to learn more about your business and often set you up for long-term success.
With a development lender, you may end up paying higher interest rates, because they take on higher-risk loans.
Beware of the formula lender that gives you the money you ask for without assessing whether you have a viable business. The quick yes may turn into a long-term debt with no revenue to cover the loan repayment.
Just because we're a development lender doesn't mean that we approve every loan. Here are 5 Questions to Ask Yourself If You're Denied a Business Loan and How to Match Funding to Your Stage in the Business Life Cycle.
If you'd like to learn more about our business loans for women, connect with us in one of our free Business Loan Info Sessions.