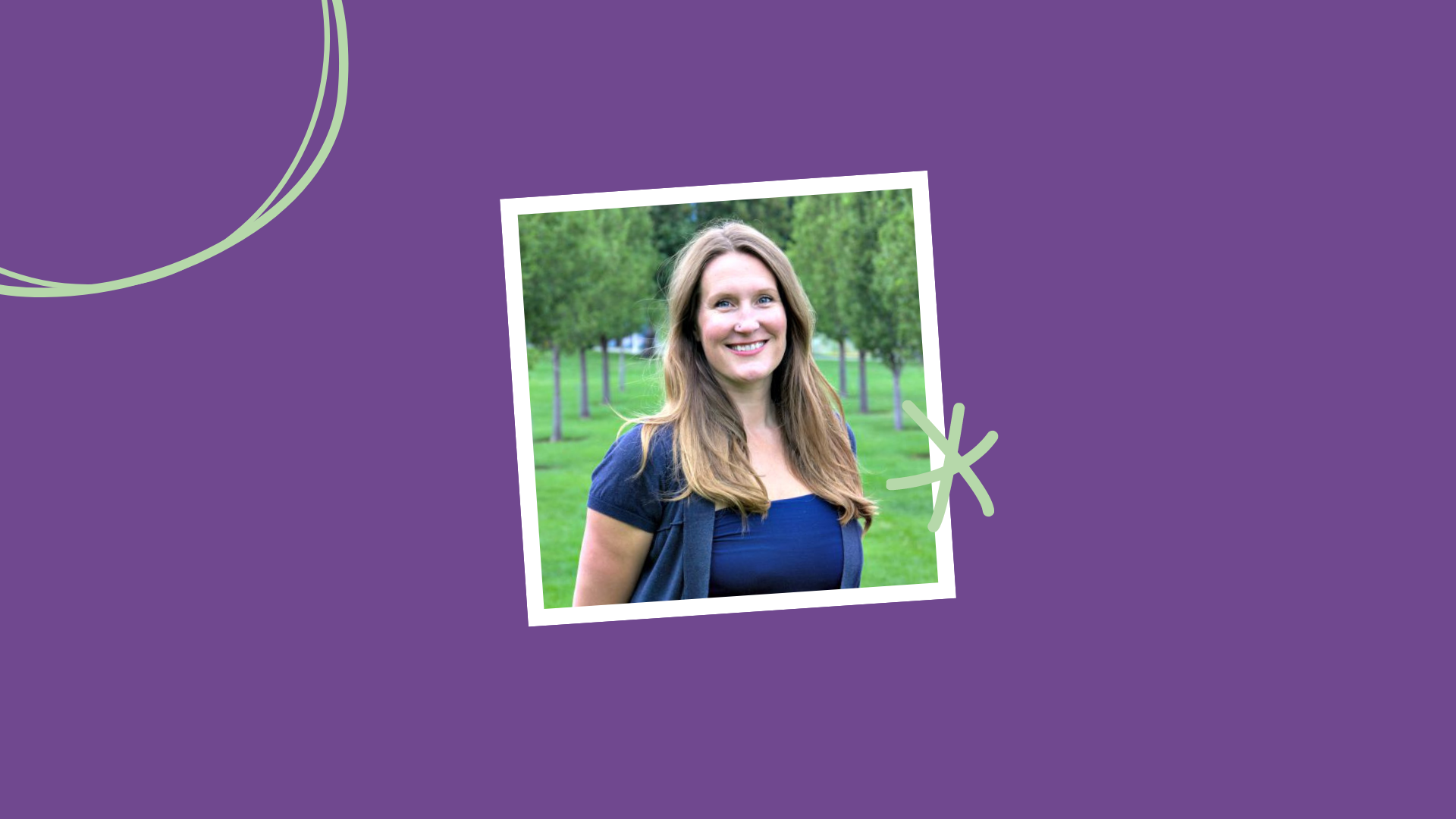 Angela Nagy is a trailblazer.
As the CEO and co-founder of GreenStep Solutions, she leads a team of energy experts and green business professionals whose core mission is to make the world a better place by helping businesses reduce their carbon footprint. An award-winning business, GreenStep helps organizations measure, reduce and report on their environmental impacts. The business offers the Green Tourism certification program, energy assessments, waste audits and the newly launched eco base Certified program, which helps businesses generate thousands of dollars in new revenue each year, to invest in energy saving, and carbon reduction projects. Her team has worked with more than 1200 businesses to date.
Q&A: Angela's Journey
Q.What services has WeBC provided you and how have these services helped you?
A. WeBC provided us with a growth loan as we transitioned from a consulting-based company offering services in BC to a company that is using technology and software to provide green business certification and assessment services to a large number of companies throughout Canada and the US.
Q.What inspired you to take the leap and start your own business?
A. I decided at the age of 18 that my purpose in life was to "save the world through business, politics and music." GreenStep is the fulfillment of that purpose and was co-founded by my business partner, Lindsay Eason, and me in 2008. Both of us had realized that people and the planet were in trouble due to unsustainable ways of operating, and wanted to help small and medium-sized businesses reduce their environmental and social impacts, and create a sustainability strategy for the future.
Q. What's the biggest lesson you learned when starting your business?
A. Starting our business was actually the easy part – we were lucky enough to land some significant contracts early on. The hard part has been sustaining that business through our transition from a few big contracts to hundreds of smaller customers. My biggest lesson has been to slow down and try to walk before we run, which is a fine balance between setting big goals and investing in the future while being mindful of moving forward at a pace that we can sustain financially.
Q. What are your goals for the business?
A. GreenStep's stated purpose is "To change the world by making sustainable business more profitable than business as usual," and our ultimate goal is to become the business most known for improving the social, environmental and economic performance of small and medium-sized enterprises. Our plan in 2016-2017 is to actively expand our reach across Canada, and into the US market.
Q. What is your greatest strength as an entrepreneur?
A. I have a quote on my wall from a mentor that states, "Only she who attempts the absurd can achieve the impossible." I know that believing that anything is possible is my greatest strength as an entrepreneur. When we started out, there were a lot of doubters out there (and they're still out there), who thought that starting a business to change the world was a nice thought, but a bad idea. It hasn't been easy, but we've persevered against all odds. If it wasn't for a high level of confidence and belief in our team's ability to make GreenStep's vision a reality, we would not be here today.
Q. What personal lessons have you learned as an entrepreneur?
A. Way too many lessons! In a nutshell, being an entrepreneur has taught me to be flexible, adapt, and continuously learn in order to keep pace with a constantly changing environment.
Where to find GreenStep Solutions Inc
Facebook – GreenStep Solutions
Twitter – @GreenStep
LinkedIn – GreenStep Solutions