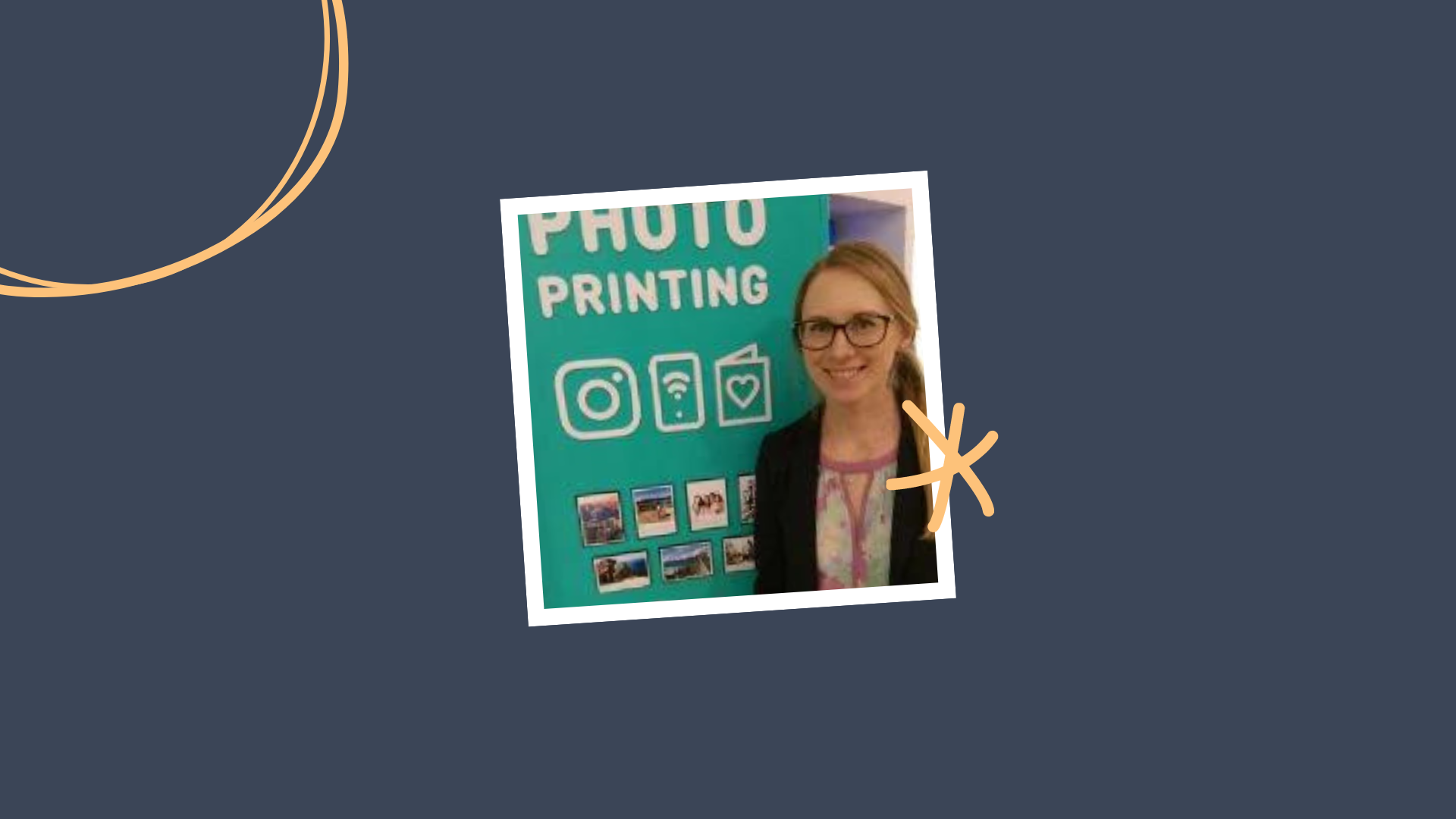 Anna McRae helps her clients cherish life's moments. Her business Boft Canada installs, manages, and maintains self-serve photo printing machines enabling her clients to print their favourite Instagram and phone photos. Customers can print photos in minutes using the large touchscreen on the terminal, or connect through WiFi or Bluetooth from their smartphone. Currently, these machines are conveniently located in Vancouver (The Nest at UBC), Burnaby (Metropolis at Metrotown) and Surrey (Guildford Town Centre).
Loan Client Q&A
Q. What services has WeBC provided you and how have these services helped you?
A. WeBC provided me with funds to help grow my business. This has enabled us to purchase and install three more photo printing machines this year, doubling in size compared to last year.
Q. What inspired you to take the leap and start your own business?
A. I wanted to bring Boft photo printing machines to Canada because I knew there were many young people who would be as excited about this service as I was! I knew if I didn't act on this idea and take it as far as I could, I would always regret it.
Q. What's the biggest lesson you learned when starting your business?
A. I've learned to seek advice and mentorship. I couldn't have gone this far without the guidance of my business partner and mentors that I met through WeBC, Futurepreneur, YWiB and Spring Activator networking events. I am always looking for ways to improve my business skills, whether it is by taking a workshop about a social media marketing or by reading a book about negotiating.
Q. What are your goals for the business?
A. My goals this year include launching 3 more Boft photo printing machines around the Lower Mainland and strengthening our social media following and engagement with our customers. My long-term goal is to expand across all provinces in Canada.
Q. What is your greatest strength as an entrepreneur?
A. My biggest strength is a commitment to my work and decision-making. Once I set my mind on something I follow through with what needs to be done to achieve the task.
Q. What personal lessons have you learned as an entrepreneur?
A. I have realized that business growth only happens through learning, trying, failing, and following through on ideas, tasks and goals. I have learned that feedback, even critical ones, are a great opportunity for personal and business growth.