Bryanne White, Wild Roots Flowers and Gifts, Burns Lake
Burns Lake

Bryanne White is the owner of Wild Roots Flowers and Gifts, which makes custom floral designs and sells ethically sourced, environmentally conscious Canadian-made products in her shop. As a full-service florist, she enjoys creating arrangements for everyday beauty, weddings, and events.
Bryanne loved her hometown of Burns Lake and after leaving to pursue other things, had dreamed of one day being able to return and open a business.
As luck, or fate would have it, her fiancé was presented with a job opportunity in Burns Lake. Jumping on this chance Bryanne was able to bring her dream to life and finally, after close to 10 years of thinking about it, she opened the doors of her own small town floristry. Everything in her life aligned to enable her to build a business doing what she loves and she can now share with the community in which she was raised.
When she joined the virtual mentorship group through WeBC, Bryanne was looking for support for her business. Even with a great group of friends and family, she had lots to learn from her peers in business. She left the program with new tools to use to face her business challenges, and still keeps in touch with many of the ladies today.
In five years from now, Bryanne plans to offer more giftware, hire more staff, train a junior florist, and continue to share her passion for flowers in her hometown.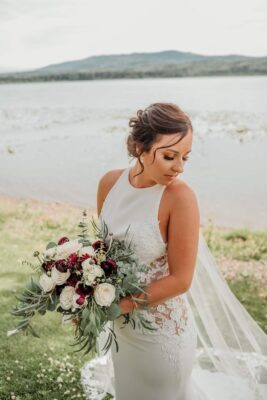 Mentee Q&A
Q. What has been your biggest challenge in business?
I think just doing it all on my own. I've managed flower stores in the past, I've worked in garden centers, and I've worked in wholesale. But having all of that come together into one building and one business and then doing it on my own was a big learning curve.
To overcome it was a lot of trial and error. I'd just get up every morning and go into work. So it was good to come to work every day and see what that day was going to throw me.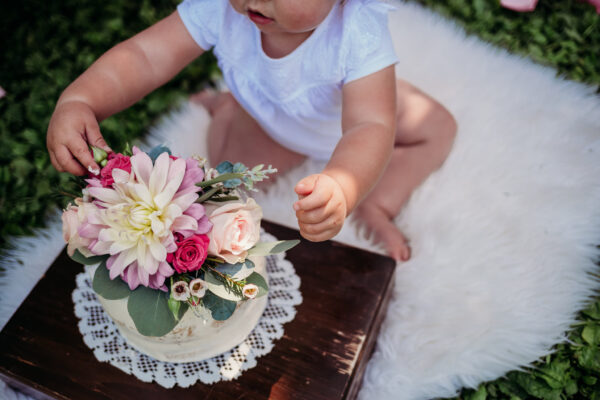 Q. How was your business impacted by the pandemic?
I knew that we would have to change the way that we handled our walk-in customers. We realized quite early that I'd have to put a stronger focus on the online business. So we took advantage of Facebook and we updated our website to incorporate e-commerce.
These changes seemed to help us get an increase in sales because people were sending flowers because they couldn't visit friends and family in person anymore.
Q. Is there a particular resource that you received through WeBC that really helped you?
Well, yeah, the financial fitness webinar that we just went through. I am a florist through and through and that does not include accounting or bookkeeping or understanding any of that. It was life-changing to have a resource I could turn to which broke down the financial aspects of business into terms that I could understand.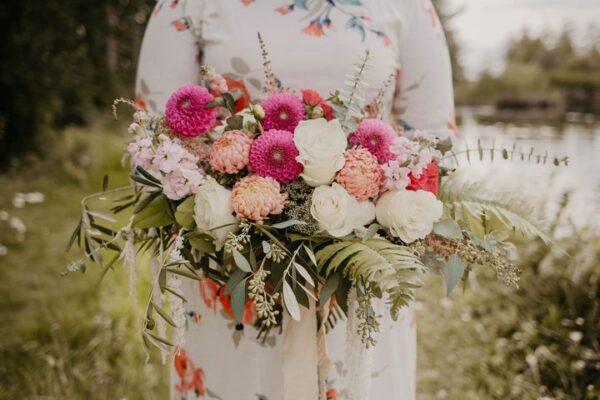 Where to Find Wild Roots Flowers & Gifts
---