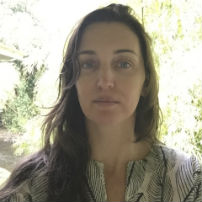 Christine Dubin believes in the vision of creating a better world. Her business MIOU is a socially and environmentally responsible knitwear company that stays true to the principles of producing fair-trade and eco-friendly products. The hand-knitted unique and fashionable clothing for babies and young children is crafted by a team of women who live in Moquegua, a small village in southern Peru. Their work is overseen and facilitated by a fair-trade organization that connects vendors with artisan producers and makes sure workers receive a fair wage for their work. MIOU is also helping women in Peru to support themselves through use of their traditional skills.
MIOU is sold wholesale to retailers in Canada and the US and to a worldwide market through the online store.
Q. What services has Women's Enterprise Centre provided you and how have these services helped you?
A. Women's Enterprise Centre provided us with a growth loan which helped us to increase our inventory to keep up with sales. This loan has facilitated Miou's growth.
Q. What inspired you to take the leap and start your own business?
A. I feel passionately about growing as a human being while being creative and helping others. Owning Miou creates a ripe environment for all of those opportunities, and also provides me with the freedom of being self-employed.
Q. What's the biggest lesson you learned when starting your business?
A. To be patient! Success does not happen overnight for most business owners. When starting a business there is much to learn, and the probability of making mistakes is quite high, especially on new projects.
Q. What are your goals for the business?
A.We want to create a holistic business . Our goal is to keep striving to grow and improve, become a recognized brand, create increased opportunities for impoverished women in Peru and worldwide, and also further reduce our environmental impact.
Q. What is your greatest strength as an entrepreneur?
A. I can adapt and learn quickly. I have had to learn many aspects of running an online business in a short amount of time. I was not familiar with marketing, photography, managing an office or purchasing and retailing, but being a jack-of-all-trades saved me a lot of money in the long run. I am intuitive by nature. I try to attune to my customers' and collaborators' needs so that I can understand their perspectives. I am deeply aligned with my vision of creating a better world, and from this place of authenticity the path of right action is always clear.
Q. What personal lessons have you learned as an entrepreneur?
A.To be able to step back and not get too caught up in the ups and downs of the roller coaster ride of owning a business. This is a lesson I am still working on.