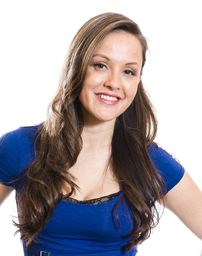 Hyde Restaurant in the Main and 14th neighborhood of Vancouver is a former bagel shop transformed into a friendly, hip watering hole that stays close to its community. Hyde owner, Crystal Lowe, had dreamed of opening a restaurant for five years.
For the first three and a half months in business, Lowe kept the bagel shop running by day while renovating the space in the middle of the night. The double duty of operating the restaurant while renovating sometimes had Lowe working on as little as an hour of sleep per night.
The hard work paid off and today, customers walk into a transformed and finished space with wide plank ceilings, a brand new bar and banquettes with a new menu and live music. Diners and locals are coming to Hyde because long time regulars feel welcome and new customers enjoy a fresh experience. Lowe is a former bartender and has worked hard to bring a mix of amazing cocktails and great food to the menu. Hyde also serves up an eclectic mix of live entertainment with burlesque, standup comedy and industrial DJ, on the playbill.
Lowe is operating Hyde with her husband Miko Tomasevich. Together they are working to have Hyde be the go-to destination for the community while bringing in a dining destination crowd.

Q. What inspired you to take the leap and start your own business?
A. Life is short and I have spent a lot of time thinking about everything that I have ever wanted to do. One day I realized that the people that are successful are the people that take the leap and make it happen. I decided that I wanted to be one of those people.
Q. What's the biggest lesson you learned when starting your business?
A. There are always things that come up that will make the new business seem impossible but if you keep going you will get through it. It will pass, just keep moving forward.
Q. What are your goals for the business?
A. I want to see it thrive and then get prepared to open my next venture.
Q. What is your greatest strength as an entrepreneur?
A. I am extremely stubborn and when I want to do something I will make it happen even if I am sleeping one hour a night. And I am also not afraid to take leaps, I understand that sometimes I am going to screw up and I am willing to deal with those consequences.
Q. What personal lessons have you learned as an entrepreneur?
Stay true to your intuition. Everyone and anyone will have lots of advice for you and although advice is sometimes good from the right people but you cannot let it change your dream.
Get a bookkeeper! You don't have time to make sure that all your books are done properly as you will have a million of things to do all the time. It is worth the money and the stress relief.
Be prepared to not make any money for a little while. It will feel stressful, but it will work out if you are careful and keep up your books.
Don't be afraid to ask for help, you will need it.