Cupcake Girls Share Stories of their Sweet Success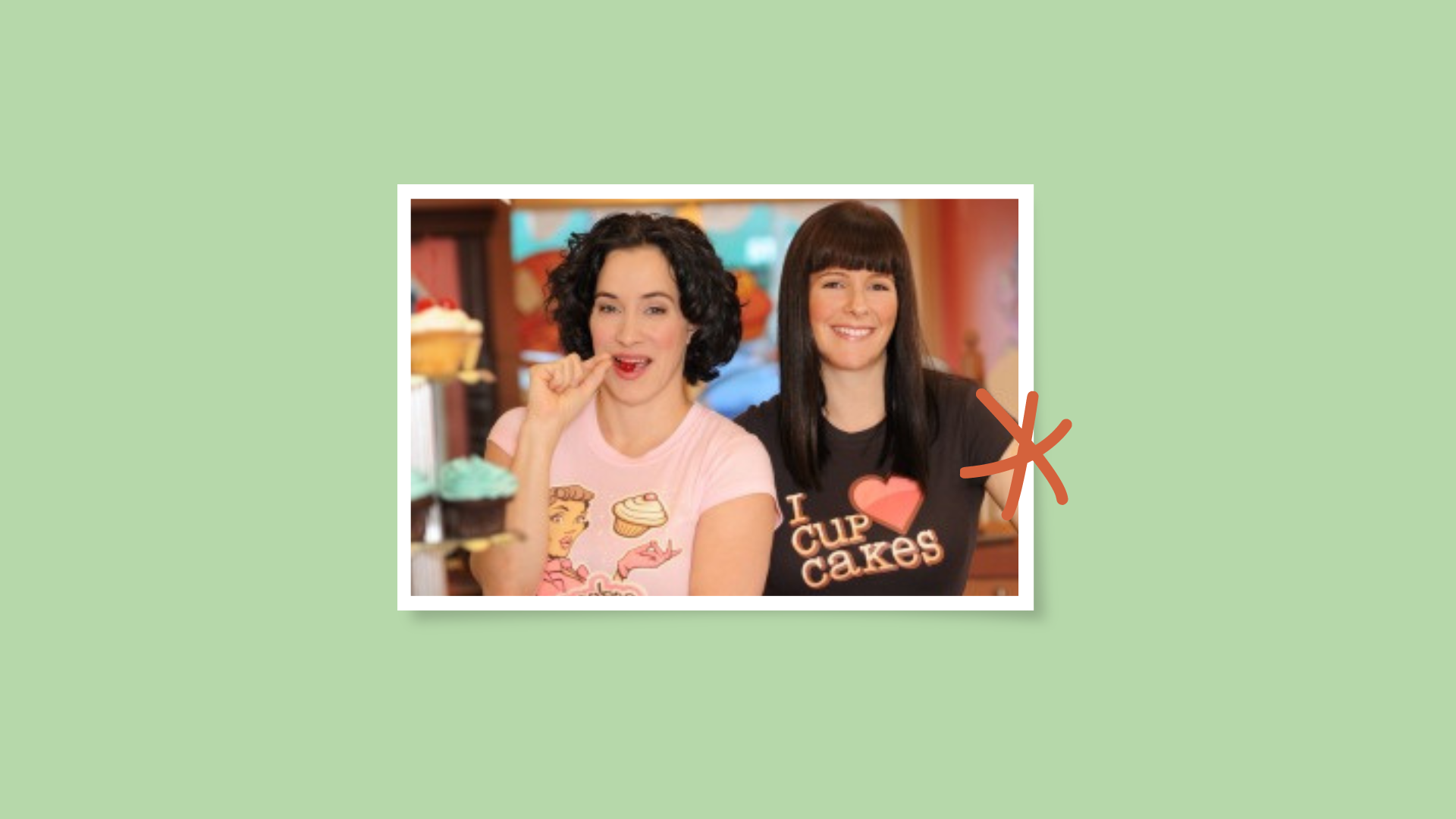 Sunshine yellow and fiery red. In an article about Heather White and Lori Joyce, aka The Cupcake Girls, you might assume these to be icing colours on their premier cupcake offerings. But you would be wrong.
Each was assigned these colours in a personality profile – a test that business owners Heather and Lori urged a room of attentive entrepreneurs in Toronto recently to take to help them communicate effectively, especially those in partnerships.
The proprietors of Cupcakes have had a long journey from their humble Vancouver bakery to the successful franchise operation with locations across Canada and two more set to open in Ontario in 2014. "When we opened in 2002, we were technically the world's first cupcakes concept bakery which was very exciting," explains Lori. Not only are the pair, who met and became friends as teenagers, known for their cupcakes, but they also achieved fame for the Gemini award-winning reality TV show, The Cupcake Girls.
It was difficult in the early years. With mutual backgrounds in retail, neither Heather nor Lori had ever operated a business. Not only that, neither one knew how to bake. "Talk about taking risks!" says Heather. "The best thing we had going for us at the time was that we were single and had no kids, so the risk was all on ourselves."
They hired a baker, rented space – from a landlord known as The Dragon Lady – and created the decor. "We wanted our customers to feel as though they are walking into an experience, like the inside of a cupcake, so everything was pink and white and chocolate brown and caramel colours," explains Heather. "We had a line-up outside and around the corner from the first day we opened our doors."
At first reticent about appearing in the reality TV show, Heather and Lori agreed that it could increase brand awareness and provide international exposure. The three seasons filmed, featuring the triumphs and tragedies of Cupcakes' day-to-day operations, were viewed in 95 countries. "We even sold the show to the Vatican last spring," laughs Heather. "Why is the Pope watching Cupcake Girls?"
"We ended the show because, really, there are only so many tragic cake deliveries that you can do," adds Lori. "But for any entrepreneurs out there, let me tell you right now, producers are always looking for new reality stars!"
While in Toronto on business recently, the partners spoke at the launch of Ember Business Exchange, Ontario's new entrepreneurial hub for women, an organization that aspires to offer similar services in the province that Women's Enterprise Centre (WEC) does in B.C. "I actually called them when we were expanding to Toronto to ask what the equivalent is in Ontario and discovered there isn't one," explains Lori. "I was really shocked and wondered how young women with the motivation and energy who want to open up a cupcakes bakery could do it." That prompted the pair to show their support for the Ember launch.
"We are in business today because of the WeBC," Lori emphasizes. "When starting out, we were lucky that we had a women's organization in Vancouver where not only could we interact with other ladies going through their first year in business, but we could also ask questions without feeling foolish or unknowledgeable about business. And when we needed some financing just last year, WeBC said, 'Absolutely, hands down, we'll help you.' They were there for us in a heartbeat."
"WeBC helped us through everything our whole first year," echoes Heather. "All of the questions they answered, all of the networking that we did through WeBC…it was life-changing for us."
Here is some advice that Lori and Heather shared:
Use Insights Personality Testing. "Take this test to understand more about yourself and how to interact with others. The one thing that people don't talk about is how important communication is and, even though Recognizing their very different personality profiles – Lori is the sunshine yellow and Heather is the fiery red – helped them learn to deal with differences.
Understand and apply your best skills. "I can't tell you how many people said we shouldn't open up a bakery because we didn't know how to bake. It was never about that. We didn't bake; we didn't even come from the industry. But we didn't think of that as a weakness. The skill that we brought to our business that we use to this day is sales. We've always had sales."
Work on the business, not in it. "Someone once said to us: 'Make a decision – are you working on your business, or in your business?' Up to that point, I thought I was the only one in Vancouver who could ice a cupcake and wasn't about to hand this off to anyone. But I realized that, if we don't change, we are never going to expand and become the company we wanted to be. Someone can do the job – sometimes better than you can – but you can't raise awareness about your business if you are working in it all the time."
"The best thing about being an entrepreneur is meeting other entrepreneurs in networking groups who love to share," says Lori. "They all collaborate." That's a big part of the WeBC experience.
The above article was written by Allyson Warden of Bay Communications