HERizons Business Math & English Courses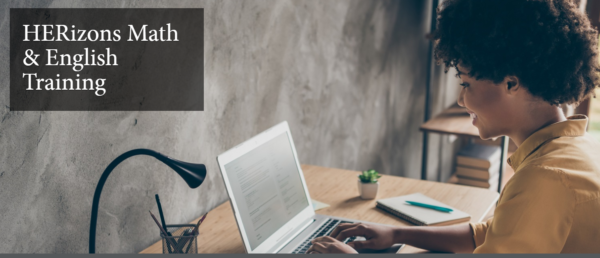 Free math and English courses
Jan 16 – Mar 10
6:00 pm – 8:30 pm
HERizons is offering free online math and English courses to help women improve key skills and advance their career.
HERizons Business English
FREE 8-week online course
This course covers effective writing techniques to draft common business documents such as reports, emails and resumés. You will also learn how to improve verbal communication skills for presentations, negotiations and more. This is a non-credit course.
FREE 8-week online course
This course explores the fundamentals of mathematics for business and finance. It reviews key concepts such as interest calculations, annuities and loan financing. You will also learn about currency conversion and trade discounts. All of these skills will equip you to make good, informed decisions. This is a non-credit course.
Interested participants will need to complete an evaluation to determine proficiency prior to enrolment. For more information, please email HERizons@senecacollege.ca.
To upgrade your business mathematics and finance skills for the workplace, HERizons will offer free access to the Vretta platform. This tool lets you assess your math skills, identify training needs, target areas for improvement and learn about business and finance.
If you are looking to improve your English skills, HERizons offers access to InStage's virtual reality training platform. These real-time simulations enable a safe practice environment for presentations, ESL exams and more.
Funded in part by the Government of Canada's Adult Learning, Literacy and Essential Skills – Women's Employment Readiness pilot program. It is being offered in partnership with the College of the Rockies (British Columbia).