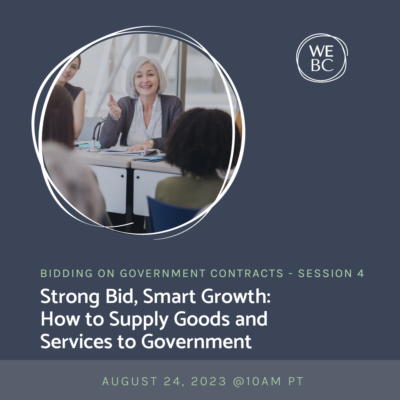 This is the final session in a 4-part series Bidding Best Practices: Strong Strategies for Small Business.
Join WeBC and Procurement Assistance Canada (PAC) for an interactive panel discussion to learn about supplying goods and services to Government.
Hear from real business owners who will share their own experiences with the procurement process and how they've achieved success with contracting processes.