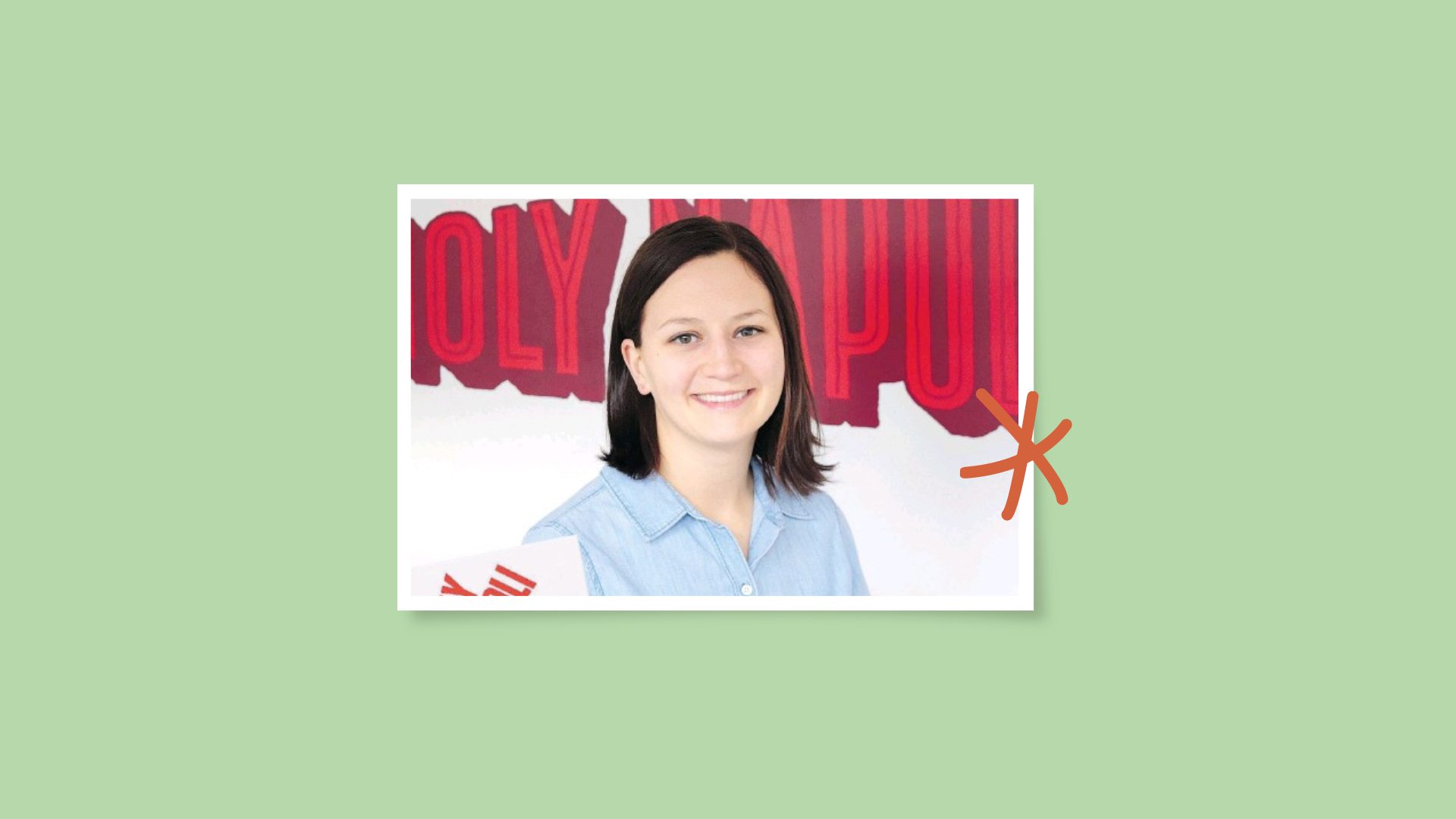 Francesca Galasso has carved a niche for herself in BC's pizza business.
After the success of Il Castello Pizzeria, North Vancouver's first wood-oven, Neapolitan-style pizzeria in 2014, she was delighted to hear regular customers asking to buy her dough balls to take home for their own home pizza-making nights. This gave her the idea to wholesale her authentic Neapolitan pizza dough to grocery stores.
Holy Napoli was launched in August 2017 with the tagline 'Sacredly Authentic Neapolitan Pizza'.
Manufactured in its own production facility in Port Coquitlam, the pizza dough is available in the frozen section of over 50 Lower Mainland, BC grocery stores. The product line-up will soon be expanded to include three flavours of Sacredly Authentic Neapolitan Pizza, available in the frozen section of grocery stores.
Q&A: Francesca's Journey
Q. What services has WeBC provided you and how have these services helped you?
A. I have used WeBC's start-up loan in conjunction with Futurpreneur. The process of building a business plan and refining it with the WeBC team has been invaluable in getting the new business off to a great start.
Q. What inspired you to take the leap and start your own business?
A. My customers' feedback motivated me to start Holy Napoli in the wholesale side of the food business. It has been an exciting and rewarding challenge after owning and successfully operating an independent restaurant for 3 years.
Q. What's the biggest lesson you learned when starting your business?
A. I realized that carefully investing the right amount of capital at the beginning is crucial. There are lots of food brands these days starting up out of commissary kitchens or using contract manufacturers (or co-packers). Many people advised that we would be wise to choose one of these models, but deep down I knew the only way to succeed is to have our own facility where we can control the quality, inventory, and shipping of our highly unique products. Likewise, I chose to invest in working with a quality creative agency on our brand identity and packaging design. With so many products vying for attention on grocery shelves, it was an important part of my launch strategy to come out of the gate with the right packaging.
Q. What are your goals for the business?
A. My goal for Holy Napoli is to be the number one natural frozen pizza brand in North America. I want to create a solid business that is going to exist many years for now, and where customers and employees both feel a strong loyalty towards our values and products.
Q. What is your greatest strength as an entrepreneur?
A. My persistence is my greatest strength. When I have set my mind to something I am very persistent to see it through and achieve the outcome I had imagined. Whether that is a small detail, like a Pantone colour on our packaging being just right, or bigger picture considerations like our brand positioning and business strategy, I don't give up until I'm satisfied.
Q. What personal lessons have you learned as an entrepreneur?
A. I've learned that creating "Me" time makes a huge difference in the performance of my business. I have a great Sunday routine with my partner Dave and our dog Stella in North Vancouver. We get out into the mountains for fresh air and exercise, and spend time in our kitchen at home, cooking and recharging. My focus, creativity and enthusiasm for growing my business are always strong when I take good care of my own wellness.
Where to find Holy Napoli
Instagram – @HolyNapoli
Facebook – @HolyNapoli