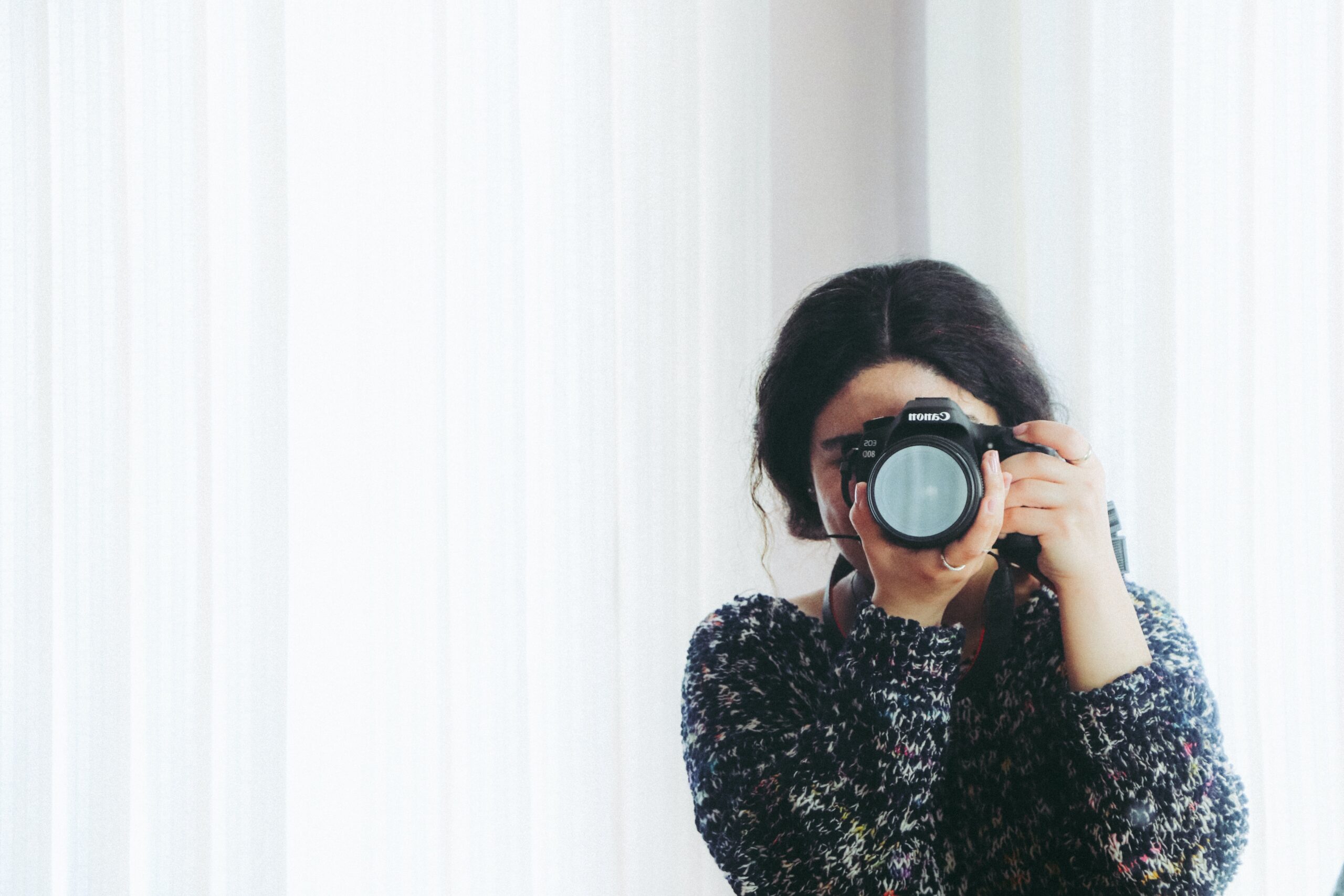 It can be daunting to stare at a lens since it can seem like an emotionless eyeball, unblinking, waiting for you. Perhaps it conjures an image that you fear – an ambivalent audience. After all, how can we perform without a connection? I think this fear and the lack of connection is what can trip people up when doing video. As with everything else, we need to turn fear to love. The camera – and the waiting audience – loves you. The lens is your most patient ally; it will wait until you get it right.
Form a connection!
The best way I have found to get over the fear of speaking to the camera is to imagine the lens as my girlfriend or the ideal person I want to communicate my message. Another alternative is to have someone over! Ask a dear friend for a dinner date or a glass of wine and to be your audience. This way you can connect directly to them rather than to the camera. Having someone there that you trust can make you more confident and radiant, and they will reinforce that what you have to say has value, because it does!
Smile!
This little trick works wonders, even if you have to "fake it 'till you make it" at first. Smiling before you start talking has a transformative effect that will carry through your whole video. You'll feel warm and comfortable, and you'll brighten the day of the audience.
Please don't obsess about your looks! Dear one, you are beautiful, intelligent and perfect in your imperfections. You need to hold yourself in high regards, like the goddess you are when doing video! And I know you can.
Two very important points to remember when doing video are your lightning and sound because we want to see and hear you. People will not stick around if they can't hear you and poor lighting is just not acceptable! And it's so easy to fix!
FEAR BUSTER REMINDER LIST:
Bring out the best YOU by imagining or having your ideal person there to film with
SMILE – it will get you out of your head and into your heart guaranteed.
If you muck up – LAUGH at yourself! You are trying and NO ONE gets it right the first time.
Find your best angle and light yourself UP! We're there to see you, not your backdrop.
Your phones shoot in HD!! So you do not need any fancy equipment, so relax. Make sure to get a tripod so you're not hand-holding, please! The shaky video is distracting.
YOU ARE PERFECTLY Imperfect and your story or message deserves to be heard!! I WANT TO HEAR IT.
If you need any help with the video process, my 4-week program will be a real inspiration. Hop onto my free video training on how to do a video yourself at www.spirodiyvideo.com or take my 4-week course for 50% off with promo code: 0ff50 http://www.spirodiyvideo.com/course-outline.html