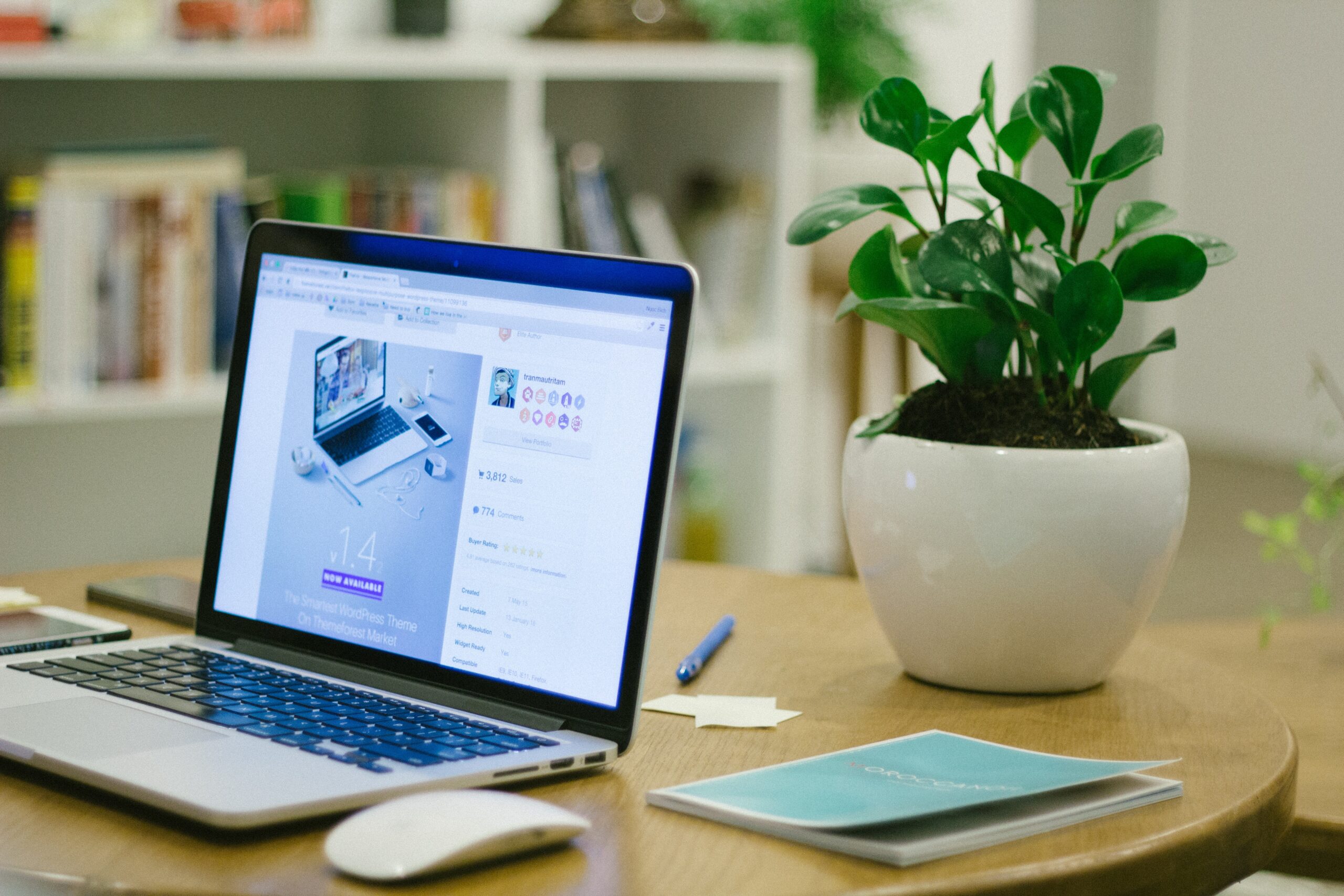 The domain name that you choose matters, and it's an important foundation for online success.
It's a representation of your brand online that will be referenced in everything you do, from digital advertisements, to social media posts, business cards and car decals.
Getting a top-notch domain name is one of the best marketing investments you will ever make – and understanding this at the start of your business journey will help your brand set itself apart online.
Over the 20-years since Webnames was founded, we've helped register more than a million domains and yet, the fundamental best practices around searching for a domain name haven't changed that much. What has changed is there are now more than one thousand different domain extensions (the part after the "dot") to choose from, a thriving secondary market of registered domains available for sale, and a much busier, louder, more competitive world wide web for businesses.
To help you navigate today's domain landscape and choose a perfect domain name for your business, we recommend following these tips.
10 Tips for Finding a Memorable and Effective Business Domain Name
1. Begin with a good old fashioned brainstorm
With nearly 400 million domains already registered, the more creative ideas you can throw up on a whiteboard, the more options you have to play with in a domain search. Get a group of your favourite creatives together and start bouncing ideas, jotting down the names that make an impression.
2. Your domain doesn't need to match your business name
Finding an exact match domain to your business name can be extremely difficult – and it's also not necessary (although it is preferable). Tesla, for example, used the domain telsamotors.com from 2003 to 2017, when it finally acquired tesla.com.
Make a list of prefixes and suffixes that you could append to your business name to increase the available options just like Tesla did with the word "motors".
3. Prioritize brand impact over being literal
When it comes to your domain, aim for something distinctive. What exactly do we mean by that? A brandable name makes an impression, whereas descriptive names typically do not.
A great example is Triangle.com, Canadian Tire's reward program. They could have gone for CanadianTireRewards.com, or something similar, but it's not nearly as evocative in terms of marketing, not to mention that it's a mouthful to say and a lot more to type.
4. Tread lightly when it comes to keywords
Using keywords in domain names used to be a go-to SEO tactic years ago, but over the last decade, Google has made algorithmic changes to deprioritize websites that feature keyword rich domains but aren't otherwise high-quality in terms of their content.
Today, the prevailing wisdom is to use keywords only where it makes sense to do so. Remember that point above about appending a relevant prefix or suffix to your domain for more options? This can be a good opportunity to insert a relevant keyword.
If you can include a keyword that helps make it obvious what your business does while keeping your domain name catchy, unique, and brand-friendly, go for it. But, stay away from domain names that might be considered "keyword-rich" or "keyword-targeted" (such as senioreldercareretirementhomefinder.com)
Domain Names: SEO Best Practices [2020] – Moz
Are you targeting a Canadian, or international audience? If you're doing business in Canada, .CA is preferred by Canadian shoppers.
Are your services local in nature? If so, consider optimizing for local searches by adding in a placename, like your city or province.
5. Shorter is better
The average length of a domain is about 13 characters – that's 1 character shorter than "canadiantire," 6 shorter than "womensenterprise", and 5 characters longer than "webnames" by way of example.
Shorter is desirable for good reason. Not only are short names easier to type, spell and remember, but they're also more likely to be shared in their entirety as links without being shortened. This helps to increase your brand's visibility.
It's also important to note that shorter domains are easier to navigate to directly on mobile – which comprises nearly 40% of all web traffic in Canada. We'd suggest aiming for something shorter than 15-characters before the "dot."
6. Make it easy to pronounce, spell and type
Easy to say names create positive associations and enhance memorability. Before you register anything, always say it aloud. Does it roll off the tongue? Would you remember it if someone said it to you? Would you know how to spell it?
And speaking of spelling, what does it look like typed out as a domain name? Many seemingly great names fall flat when they get compacted into a single string with no spaces.
Regency Technologies is a perfect example: their original domain name years ago was itscrap.com (aka IT scrap) and it still forwards to their website regencytechnologies.com today, so they don't miss out on any of that original type-in traffic.
Other things best to avoid are doubled-up letters and hyphens, which can be tricky to type correctly and read. If you decide to embrace some creative spelling, a la Fiverr.com or Flickr.com, be prepared to spell it each and every time you say it.
7. Choose the right extension(s)
All domain extensions are more or less equal when it comes to their innate SEO worth – and that's because what really matters is the content and optimization of your website.
That said, most SEO and marketing experts still favour extensions that are trusted, recognizable and intuitive to your audience like .COM, or in Canada a .CA domain as its' preferred by Canadians. The challenge is that long established extensions – .COM in particular – have far less availability, so it can be challenging to find a great domain that is available for registration, rather than listed for sale by its owner.
We also recommend exploring new and less well known TLDs that align with your business, for example .app, .eco, .store, .site, .realty and .quebec – just to name a few. Not only are these extensions increasing in popularity and familiarity, you're more likely to find a short and highly relevant name in them.
8. Consider buying a domain in the aftermarket instead
Don't underestimate a domain's value as a business and brand asset – and be open to spending some money to acquire something great.
If you resign yourself to a second-rate domain that's available instead of the one that you really want, you will feel that disconnect in all of your branding and marketing efforts – and if your business doesn't work out, you can always resell a high quality domain.
When you do a search for a domain, you'll typically see variations related to your search listed for sale in the results. There are also domain name marketplaces and auctions that you can browse.
For a few thousand dollars or sometimes much less, you can acquire a domain with great branding potential. It's an investment on par with a digital ad campaign or a no-frills direct mail campaign to a couple thousand homes, but one with far greater long term impact.
If you do decide to buy your domain, we recommend using Webnames' domain broker service. For a modest fee you'll receive a detailed report about that domain's history, an expert assessment of the asking price or an accurate valuation of the domain if it's not listed for sale, and of course expert, confidential negotiation to help you acquire it.
9. Avoid using names trademarked by others
Conduct some due diligence to make sure that the name you register as a domain is not under trademark or copyright by another party. If you're doing business in Canada, a good place to start is by searching the Canadian Trademarks Database.
Also, keep in mind that owning a trademark does not entitle you to the matching domain if it's already registered.
10. Act swiftly when domains are available
We've had a lot of customers over the years come back after a few days of mulling over different domain names to find the one they wanted registered by somebody else.
Most domains are inexpensive, so if you like something, but are not 100% sure about it, you should consider registering it anyways. It's a low cost insurance policy and you don't have to renew next year if you don't want to.
We hope that these tips help you to zero-in on and acquire a domain name that helps your brand stand-out and your business thrive!