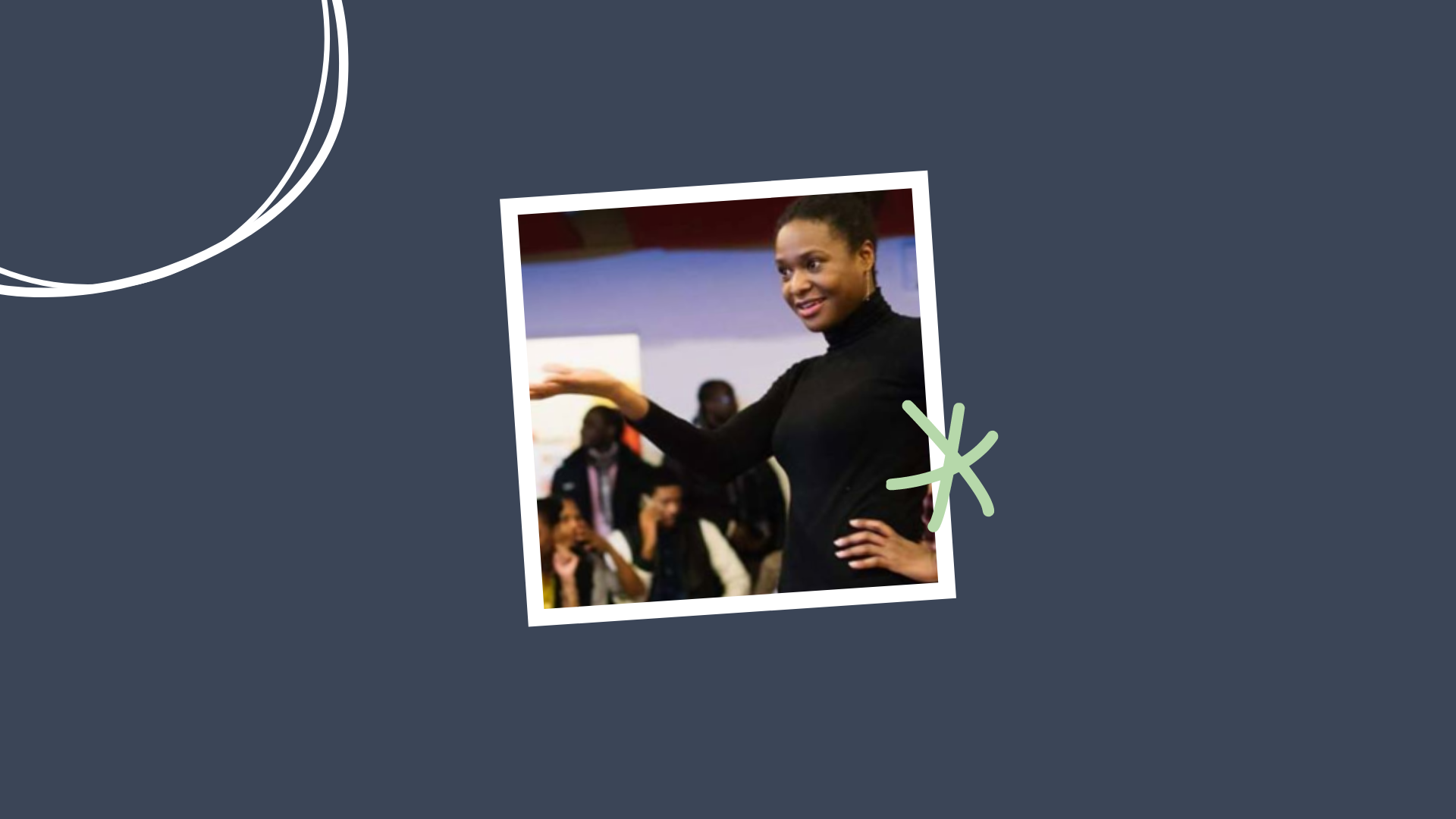 A born storyteller with a cheeky comedic side, Ingrid Broussillon has combined her love for acting and improv with her passion for multilingualism to create a viable business. With a dream of creating a place where adults and kids could practice French through fun and speak the language with confidence, Ingrid launched Griottes Polyglottes in late 2018.
Prior to taking the leap into entrepreneurship, she was living in France, and spent 11 years working as a project manager in IT. During this time she took acting and storytelling classes alongside her day job (her passion for the stage was there).
Ingrid arrived in Vancouver in 2017 willing to improve her English speaking through acting and Improv games. Discovering that no such classes existed, she soon saw an entrepreneurial opportunity.
In her first year living in Vancouver, and working as a project manager, she found the motivator to help others learning languages to gain confidence by learning in a fun environment.
I found that my confidence in English was nowhere to be found, being shy in meetings and not trusting my words.
Ingrid realised that she could use some help getting her business going, so she joined the WeBC Mentoring Program. Here, she found the support to define her market and message, and build her business into a full time career.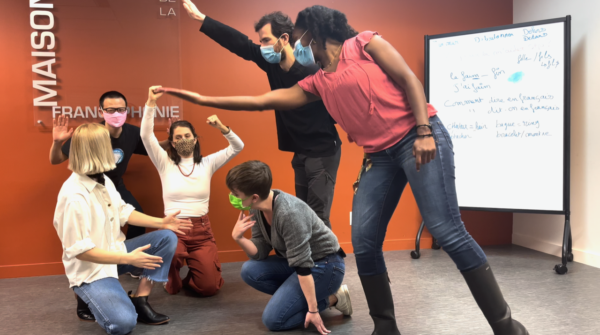 They gave me a lot of tips and comfort that I was doing good things for my business, which is really important when you haven't taken any business classes. 
Now approaching her fifth year as an entrepreneur, Ingrid likes to say that she is building a community of happy learners and confident speakers. In addition to teaching French and English for beginners, she also offers improv workshops for schools and corporate organizations to combat and educate groups about sexism and racism.
Looking to the future, Ingrid hopes to expand Griottes Polyglottes offerings, providing in-person and online sessions for learners. She aims to grow her team to 10 employees in the next five years. Ingrid plans to secure a physical space for her workshops building on this fun and engaging way of learning languages.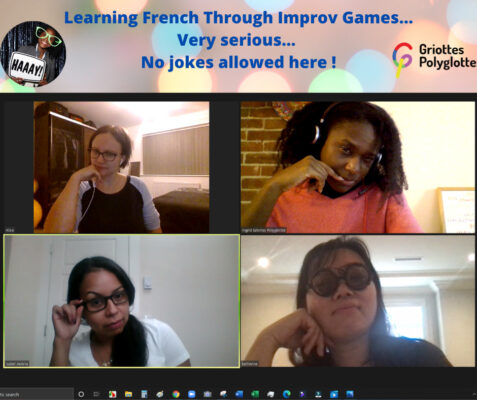 Q. What inspired you to join the WeBC mentoring program?
I had done some workshops through your organization and saw how engaged you were in helping women. I had also heard other entrepreneurs talking about the importance of having a mentor who helps them keep focus and see the big picture of their journey.
Q. What personal growth have you experienced since participating in the program?
I'm improving my work life balance. I'm being more compassionate toward myself and see that the most important thing for me is to have fun right now. Not just when I will "arrive" at my destination.
Q. What's the most important lesson you learned from your mentor?
Setting and following goals are really important, it's key for your business. I now have better time management and am better focused on my goals.
Q. If you could give one piece of advice based on what you have learned/experienced, what would it be?
Fix your goals, move forward one day at a time and just have fun.
---
Where to find Griottes Polyglottes
Email: ingrid@griottespolyglottes.com
Facebook: @griottespolyglottes
LinkedIn: Griottes-polyglottes
Instagram: @GriottesPolyglottes