Jenine Lehfeldt, Sweet Serenity Yoga and Wellness Inc., Delta
Delta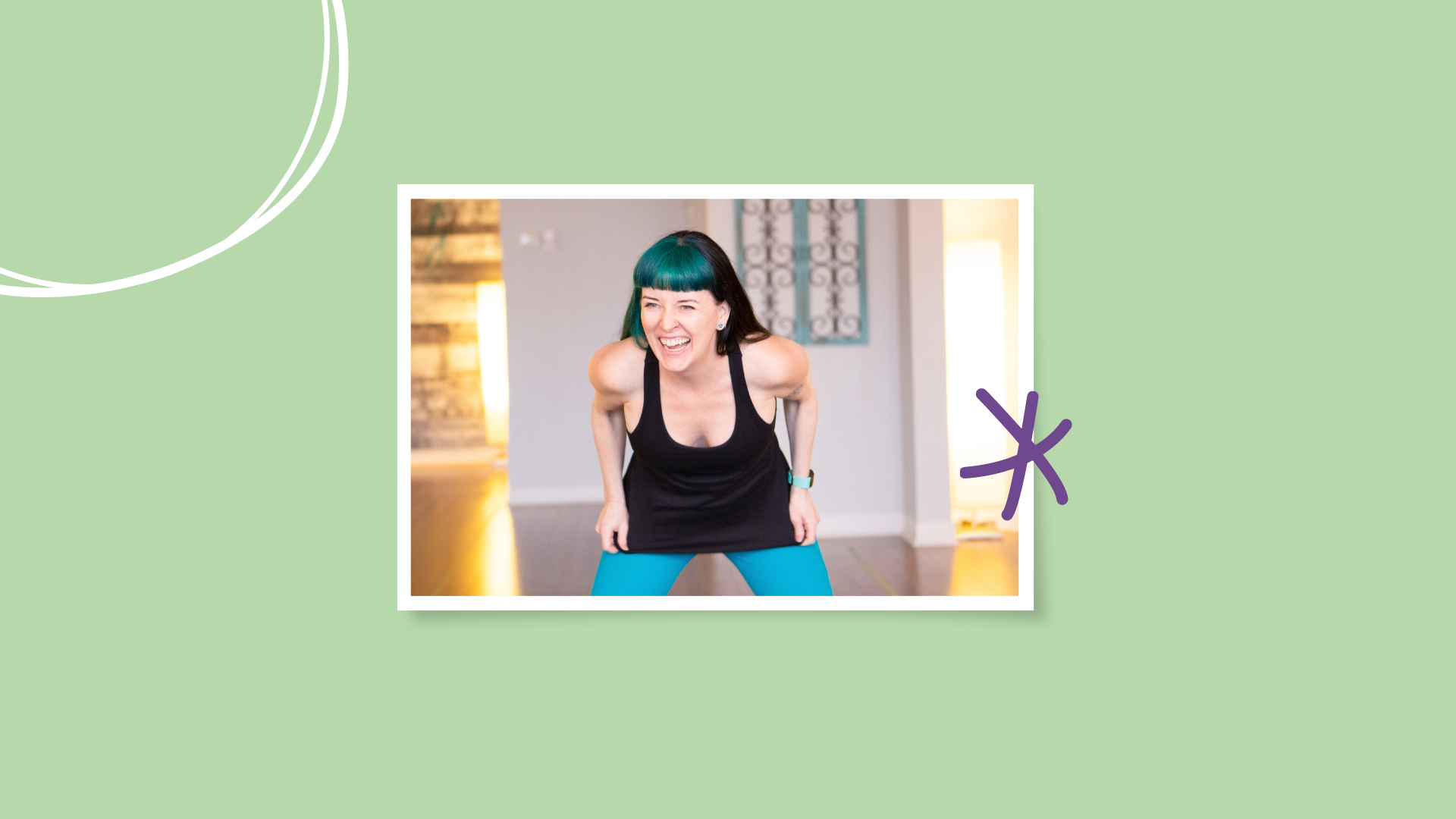 A North Delta resident since birth, Jenine Lehfeldt is a lifelong fitness enthusiast, a classically trained ballet dancer, group fitness, Yoga, Barre, and Zumba instructor, as well as an experienced entrepreneur.
After an on-the-job injury forced her to re-evaluate her career options, Jenine left a 12-year film career. Having been a long-term practitioner of yoga, Jenine decided to turn her love into a full-time profession, opening Sweet Serenity Yoga and Wellness in June of 2018.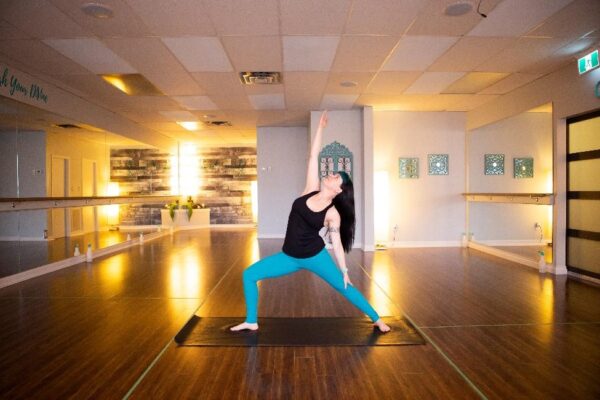 At only one-and-a-half years in, her business was taking off; Jenine's dreams were all coming into light, when the world was suddenly blindsided by the pandemic. Instead of giving up, she decided to get creative and gained a loan from WeBC. This helped her to implement changes that enabled her business to stay afloat.
Nothing could have prepared any of us for that one! We were one of the first studios to pivot to Virtual only offerings just one week into the initial closures and had everyone teaching their classes from home for that first 3 month closure.
Jenine never anticipated yoga would become such an integral part of her daily life, much less her career. She believes in homegrown success and is passionate about supporting her clients in their commitment to whole health. Jenine's realistic, honest and modern approach integrates within her business model; Sweet Serenity aims to accept everyone as they are and honor what's already there, with no expectations.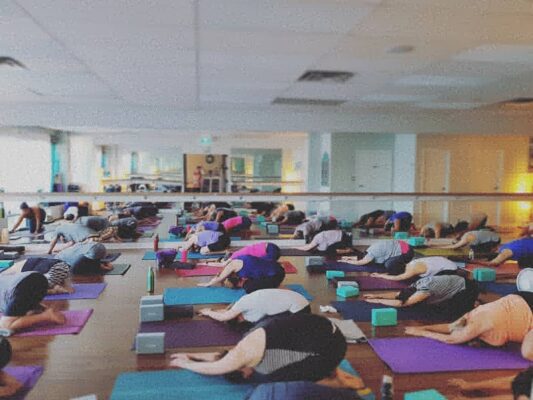 With a focus on community consciousness and friendly, passionate services, Jenine is devoted to paying immaculate attention to every detail of the experience. Jenine actively seeks out opportunities to build on her skill set and improve her business. She has had great success with WeBC's mentorship and business development resources.
I continue to educate myself through programs to expand and broaden my knowledge, which has better equipped me to deal with the past two years of tumultuous issues.
Looking towards the future, Jenine hopes to continue to grow her community, aiming to expand her business' reach while lending that helping hand to those who seek it.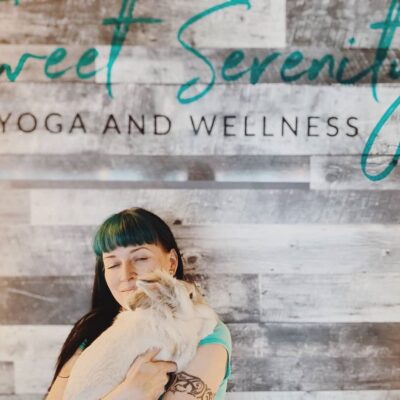 Q. What's the biggest lesson you have learned on your entrepreneurial journey?
Resiliency and ability to adapt! We have been hit by 4 mandated closures since the onset of Covid, being closed for a total of 304 days over a two-year period!
Q. Has your community played a role in your business' success? If so, how?
Without our amazing community we wouldn't have survived.
Granted we lost at least 75% of our clientele throughout the pandemic. However, we are cautiously optimistic that they will return when they feel safe to do so.
Our ride or die students are the backbone of this community. Their continued support of our little galaxy has been humbling.
Q. How do you give back to your community through your business?
We are very involved in our community!
We run various fundraisers throughout the year in support of animal advocacy, mental health and women in need.
We've run fundraisers such as "NamaSlay Metal Yoga and/or Barre" in support of community mental health programs through Deltasist.
We advocate and support local animal shelters and rescues through fundraisers like Cat or Bunny Yoga. We hold that here at the studio, or out at the Perfect Pastures Animal Sanctuary in the summer, where you can adopt pets; raising awareness and funds for animals in the Delta Community Animal Shelter and Perfect Pastures Animal Sanctuary care (to whom we're donating 5% of all March Pass Sales).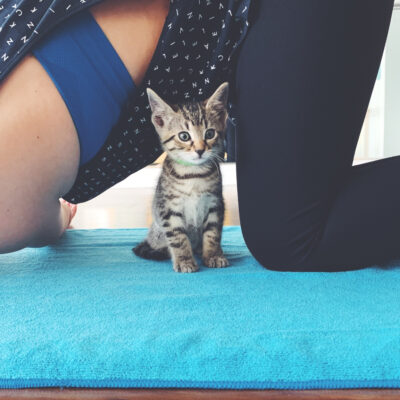 Most recently we have also partnered with Moontime Sisters BC to raise funds, awareness and female sanitary products for girls and women in our northern communities.
Q. If you could give one piece of advice based on what you have learned/experienced, what would it be?
Never give up, there is help, there is hope. Keep searching to find the answers you seek to equip your entrepreneurial tool belt for your authentic business journey.
We need more dreamers to act on their passions and spread their light into this dark world.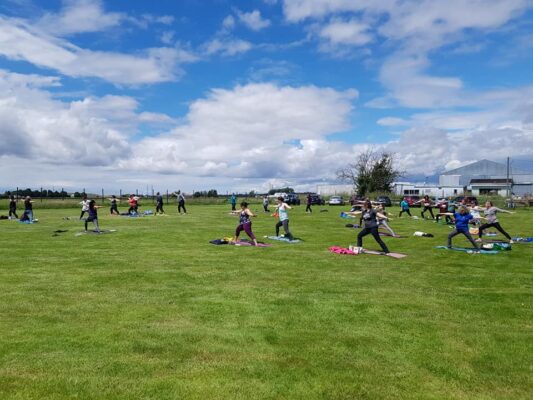 ---
Connect with Sweet Serenity Yoga and Wellness Inc.
Instagram: @sweetserenityyoga
---