Joelena Piket, Rise and Shine Excavating, Strathcona
Strathcona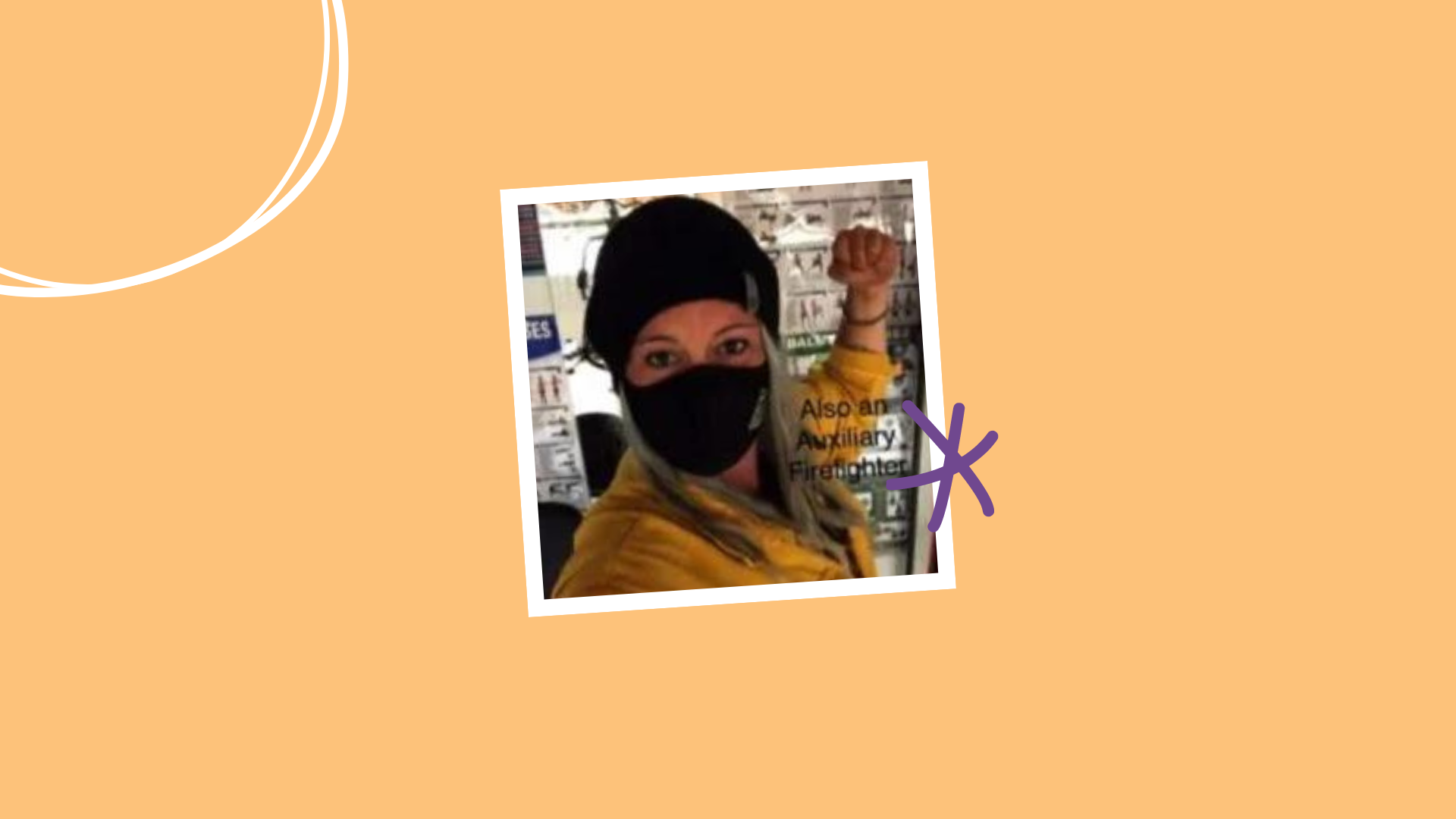 Joelena Piket is the owner and operator of Rise & Shine Excavating, a landscaping and excavation company that serves the farming and residential communities of Black Creek, Oyster River, Mervile and Willow Point. The company offers a wide range excavating services including stump removal, small building demolition, land clearing, driveway clearing, building retaining walls, trenching, garden design, yard work and more.
Joelena has been extensively involved in her community as the caretaker of a community centre, a volunteer member at a local food bank, and as an auxiliary firefighter in Oyster River for over six years. Her community involvement is what inspired her to start Rise & Shine Excavating.
"I wanted to do something for myself but still be here in my local community," says Joelena. Her company combines her interest in heavy machinery and passion for helping improve her nearby neighbourhoods. "I love making something more beautiful, it's like a big outdoor art show."
To launch Rise & Shine Excavating, Joelena applied for a loan from WeBC. Hers was the first woman-owned and operated excavating business in BC supported by WeBC.
As Joelena's business has grown, she has focused on supporting other local businesses and has hired other small companies in her area to help her, including dump truck services and general labour.
My WeBC loan has made my idea a reality, something that would definitely not have happened without it. They provided amazing help from the start by working with me daily during the application process. I was able to purchase all the items to get my business up and running. It was amazing to have access to mentors, online training, webinars… I have learned a lot and I thank everyone at WeBC.
Loan Client Q&A
Q. What are your goals for the business?
My goal is to expand and purchase and new machine (Skidsteer) and a large dumping trailer to transport equipment and material. I would also like to hire a couple of employees and purchase a billboard sign for advertising.
Q. What are your greatest strengths as an entrepreneur?
My strengths as an entrepreneur are my determination, creative thinking and knowledge of my business. I enjoy working with my clients so they can also achieve their outdoor ideas and also provide any suggestions they may not have thought of.
My type of business is in more of a male-dominated field. As a female-owned and operated business, I have had some challenges from both male and female clients. Thankfully not too many but I feel I will see this more as I branch out toward the cities. When it does come up I am confident now to say, "that's fine" and focus on the other clients I have waiting.
Q. Anything else you'd like to share?
I am so proud and honoured to have my own business. From where I came from, I never thought I would be where I am today. There are still challenges but this is a challenge I have accepted and will achieve every moment of it, big or small.
---
Where to find Rise and Shine Excavating
8373 North Island Highway, Black Creek, British Columbia V9J 1H2