June Anthony-Reeves, Up The Hill at Loakin, Chase
Chase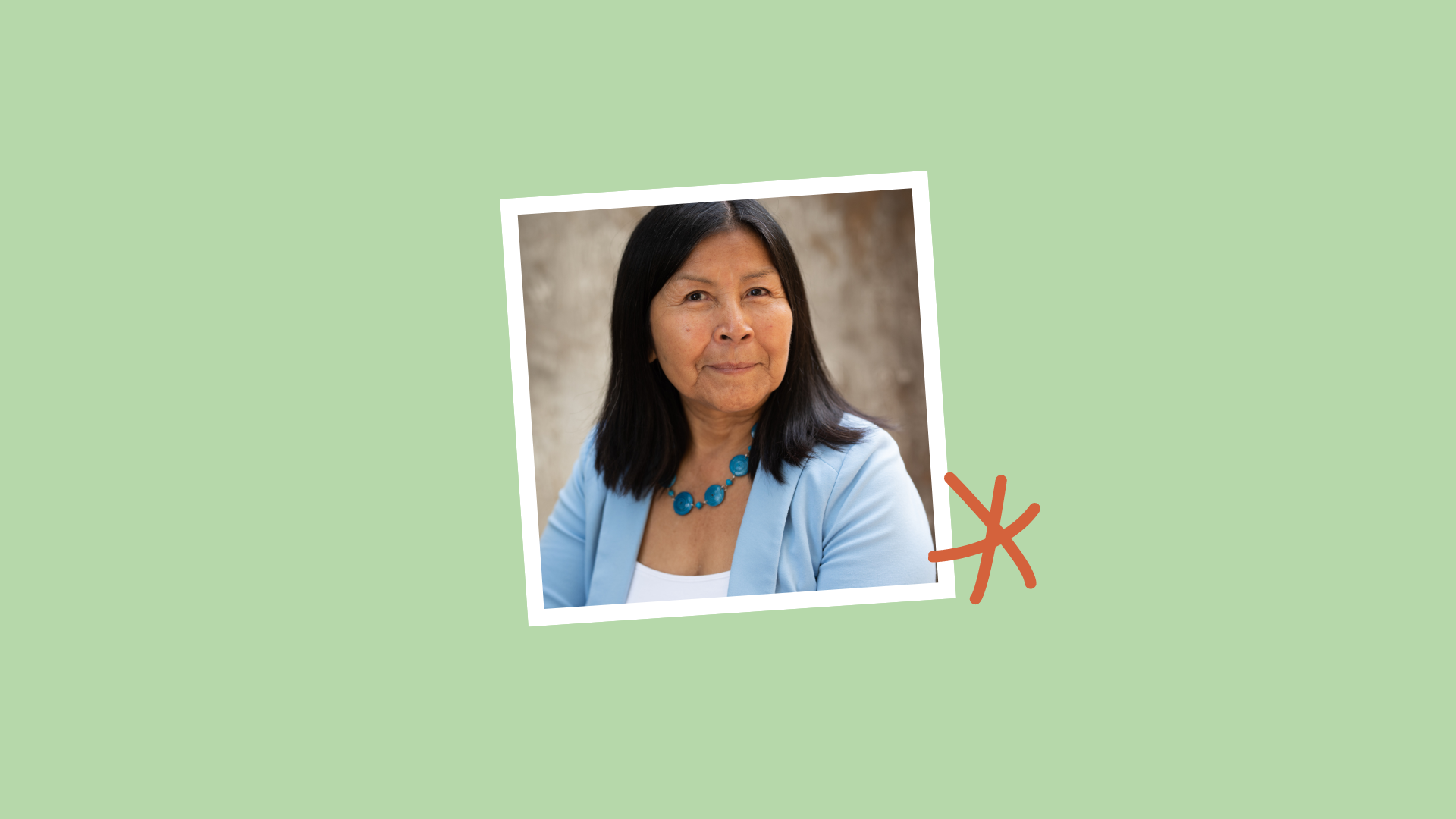 June Anthony-Reeves is the CEO and founder of Up the Hill at Loakin, an Indigenous woman-owned and operated personal care botanical product brand. They use ancient Indigenous knowledge and culture to produce high-quality personal care and wellness products. She learned her business from watching her mother and great-grandmother, both traditional Indigenous herbalists.
June knows the value of being a herbalist and sharing Indigenous healing knowledge with the world. She knows this knowledge can help people.
June started Up the Hill at Loakin to bridge the gap between different nations and create more understanding about Indigenous culture and traditional herbal knowledge. She found that registering her business name was an exciting first step in her entrepreneurial journey, and believes the act of registering committed her to working in the business full-time.
"The Company name "Up the Hill at Loakin" is to honor my childhood and my parents. My parents were raised in an area called "Loakin", pronounced as "llew oyken" or "Llew oyka" by my parents. They were neighbors. My mom was raised by her grandmother and my Dad was raised by his parents. Both families lived off the land to sustain themselves. They knew the herbal medicines, and harvested wild game and foods. They supplemented their livelihood with gardens, orchards, horses, cows, chickens.

Me and my siblings were raised on the banks of the S. Thompson River and as children we would go "up the hill" to play, pick berries, swim and hike. "Up the Hill" was the same area as my parents were raised "llew oyken" or Loakin."

From @up_the_hill_at_loakin on Instagram
June realizes that she doesn't have to work in her business alone. She has found many other women who have offered their support. Currently, her daughter has assumed the role as production lead, as June's business continues to grow.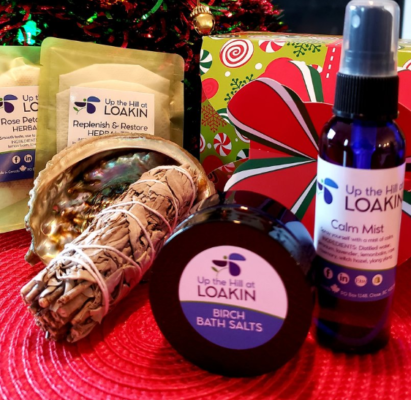 June has participated in many of WeBC's free webinars and WeCafe's. She has learned what she needs to learn to move her business forward, and the facilitator has been available to answer her concerns. June says that "if these workshops and learning sessions were not available it would take much longer to reach my goals of becoming a successful business."
June loves what she does, and is grateful to be able to provide her botanical products for her clientele.
"We harvest many of the raw herb materials from the wild in our traditional territory, actually in the same areas that my mom and great-grandmother used to harvest. We work hard to ensure that we never overharvest an area, and there is enough herbal medicines to re-seed for next year…and for the next generation to come." 
June is very proud that her daughter is quickly learning about the herbs they use for their products, and in fact, her daughter is now developing her own recipes!
June's plans for expansion include exporting to the US and other countries. She has plans to develop a manufacturing facility, commercial greenhouse and herb garden all on their lands in Neskonlith.
"This will allow us to employ people in the community-people who are passionate about this work."
---
Where to Find Up the Hill at Loakin
https://www.instagram.com/up_the_hill_at_loakin/