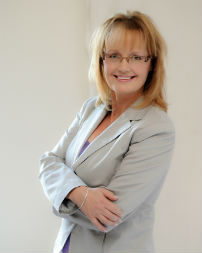 What can be better than doing good while doing business! When Kristine Theurer was working in a long-term care home, she found that loneliness was a serious issue among the elderly and they needed to emotionally connect with others. She started a pilot mutual support group, Java Music Club, over 12 years ago. Its success told her that mutual support groups were a key to providing better care. To find out more, she went back to school and completed master's research in gerontology at Simon Fraser University. The Mutual Support group program is now being implemented in many senior organizations across Canada and in the US.
Java Music Club is the first standardized, research based, mutual support group program that targets loneliness and depression in senior living. It provides the program materials and optional hands-on training workshops. It is a weekly (or daily) activity program that helps participants reach out to support one another, especially those who are lonely. The program also helps residents with cognitive impairment to actively participate. It is being successfully implemented in long-term care homes (including memory care), adult day centers, assisted living, retirement homes, independent living, and hospitals.
Q. What services has Women's Enterprise Centre provided you and how have these services helped you?
A. Women's Enterprise Centre provided us with a loan to help us grow and market the program both in Canada and the US. They also provided helpful information and advice about marketing, particularly as we were branching out in the US. The ongoing encouragement from WEC advisors kept us going. It helped me personally a great deal to know that most businesses have challenges in their first years and not to give up.
Q. What inspired you to take the leap and start your own business?
A. It was the tremendous need for the program. After I developed the program and completed the research, I knew that if I wanted this program to be available to residents everywhere in senior living, I would have to get out there and promote it. Research often takes up to 20 years to become applied. I didn't want to wait that long.
Q. What is the biggest lesson you learned when starting your business?
A. I have learned that good things take time…and I need to be patient to accomplish my dream of ending loneliness and depression in senior living.
Q. What is your greatest strength as an entrepreneur?
A. Perseverance. I'm often scared, but I don't let that stop me. I just keep doing the next thing in front of me.
Q. What is your greatest strength as an entrepreneur?
A. There are two strengths I have gained along the way:
I have learned that I'm in it for the long haul. I had no idea how long things would take, or if I had what it took, but I discovered that I do.
I have also learned that I am strong and courageous. There are many times when I wanted to run for the hills, but have decided that no matter what, I'll be OK.
Q. What are your goals for the business?
To build a culture of positive mutual support in senior living and reduce loneliness and depression.
To grow and develop this business so that we are financially stable and strong.
To continue to develop and research mutual support as a new psychosocial model of care in senior living.
To build supportive relationships and have fun along the way. It's a journey not a destination.