No stranger to business management, Liz Caruso's desire for growth and being her own boss were the driving forces behind her leap to become an entrepreneur. Having successfully managed footwear stores in Australia she took a company transfer that landed her in Whistler, BC. After 14 years in the industry, Liz could see a gap in the market and in February 2013, she opened the doors of Soles, her very own fashion footwear store in Whistler, BC.
I wanted to have the freedom to choose when I wanted to work and a schedule that would allow me to visit my family in Australia from time to time. I also wanted a salary that had the ability to constantly grow and not be capped.
While continuing to grow her footwear business steadily over the years following, Liz, also a qualified nail technician, simultaneously ran a small nail salon service out of her home. When COVID-19 hit in 2020, restrictions forced her to close the doors of Soles of Whistler in its Westin Hotel location. Rather than deterring her, Liz saw the opportunity to merge her two businesses and fulfill what had always been a dream of hers.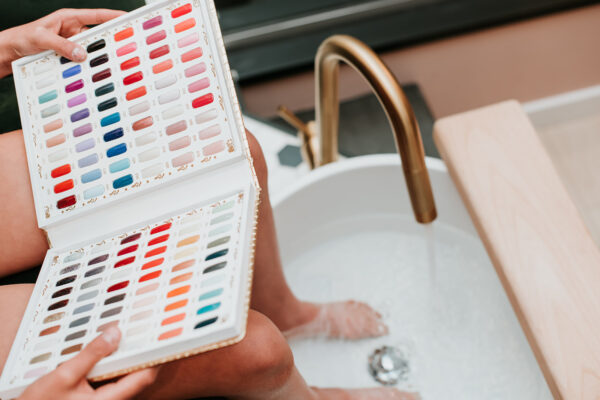 Over time as both businesses grew, I was struggling to be in two places at once. It made sense to find a new location where there could be both businesses under the same roof.
Having built and nurtured relationships in the small resort town, Liz values the local community and they, in turn, have shown immense support of her new venture. Soles Nail lounge & Footwear, features a full service nail salon as well as a fashion footwear store and is now busier than ever.
Always striving for growth and looking ahead, Liz plans to expand her salon team to a full staff of 13 trained girls and possibly open another location in the not too distant future.
Loan Client Q&A
Q. How has WEC services supported you on your entrepreneurship journey?
Everything you do helps you grow and learn. I started as a small shoe store in a hotel with only 1 person working per day. Now I have a salon that has 3-5 staff working per day and we are so busy.

Starting small is important and creates the building blocks to greater things.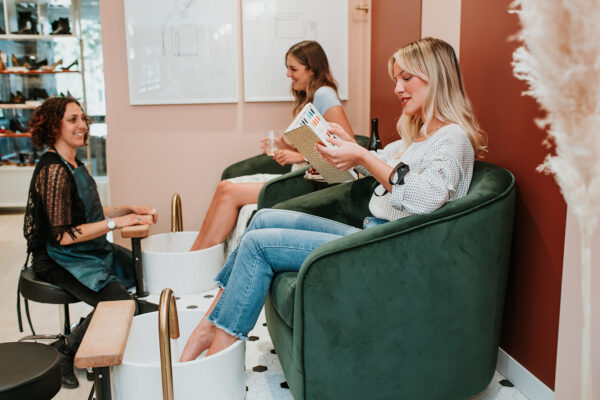 Q. How has WEC services supported you on your entrepreneurship journey?
When I first started out, the Women's Enterprise Centre provided me with great assistance in completing my business plan, especially the cash flow. With the help of a WEC business advisor, I was able to see the overall picture of where my business would be if targets were met.

They made me think about different aspects of my business and helped me make decisions when I wasn't confident about my business options.
Q. How have you built confidence in yourself and your business?
"To lose fear, gain knowledge." The more I learn about all parts of the business (including bookkeeping) the more confident I am in making decisions. I have also honed my people skills; I treat my staff with respect and I am approachable. My staff are always comfortable telling me what they feel and how I can be a better boss.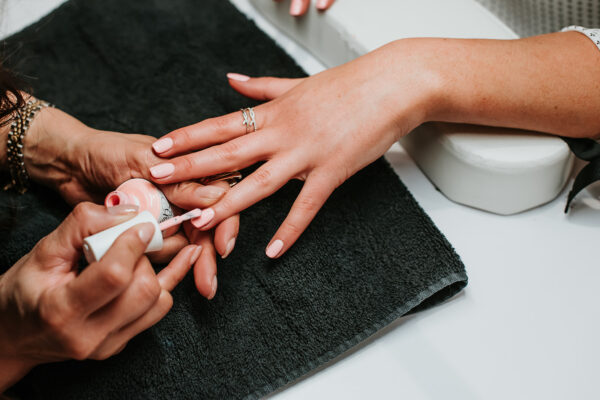 Q. Based on what you have learned, what advice do you have for other Women Entrepreneurs?
Stay positive and be grateful for every bit of business you receive as achieving these micro goals leads you to the path to success Always have a bigger goal so you are working towards something
Q. Anything else you'd like to share about your entrepreneurial journey?
I would not be where I am today without the support of WEC. Financing was THE most challenging piece and with their help I was able to take my first step to my lifelong dream.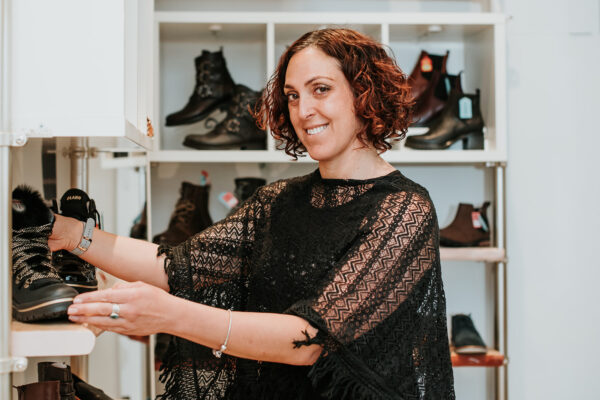 ---
Where to Find Soles Nail Lounge & Footwear