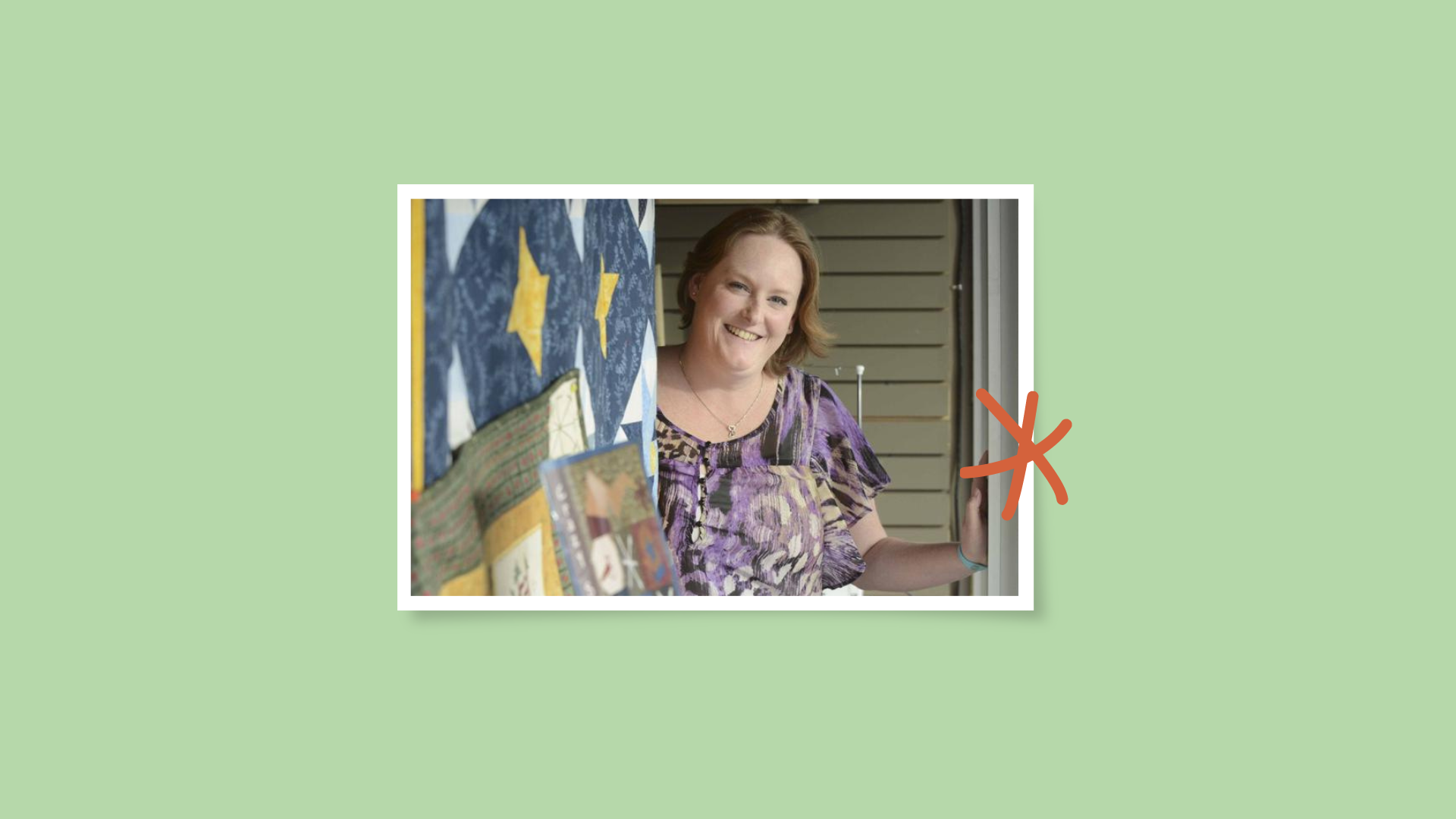 Cottage Quilting is more than just an inviting quilting store in Kelowna.
When Meagan Hughes purchased the business in 2013, she decided to make her store a one-stop destination for clients—from selecting their sewing machine to completing quilting and other sewing projects.
As a customer-centric business, Cottage Quilting sells fabric, machines, notions, and books and offers classes on everything from quilting to garments. Cottage Quilting fosters an active community of quilters that helps customers find inspiring projects to complete. Their classes encourage the newest sewers to become the experts they see around them. This family-owned store is known for its warmth, comfort and friendly staff.
Loan Client Q&A
Q. What services has WeBC provided you and how have these services helped you?
A. WeBC has been wonderful. Their mentoring is invaluable. It is so nice to bounce ideas off their Business Advisors without feeling judged. Their workshops such as "Growing Your Business" are added benefits of being connected with WeBC. WeBC is all about help. My WeBC Business Advisor keeps me on track and helps me better myself and my business. We have not come to a closed door once.
Q. What inspired you to take the leap and start your own business?
A. I have always been a go-getter. When I saw that Cottage Quilting was up for sale, I took a chance and applied for a loan from WeBC. I wanted to be near our family in Kelowna. Owning this business has allowed us to live in the sunny Okanagan. I also appreciate that, in our family business, our children realize the importance of hard work.
Q. What's the biggest lesson you learned when starting your business?
A. Time management has always been my struggle.  I think my children hear me say, "just a moment" more than I like to admit. As a business owner, I have to wear many hats, but I have realized that I need to manage my time well to have a good work-life balance. Knowing how to juggle "what is important today" has helped me in running my business successfully.
Q. What is your greatest strength as an entrepreneur?
A. My people skills are definitely my strength as an entrepreneur. I believe in "practice what you preach" and try to treat everyone the way I want to be treated. I am a huge community supporter and it comes through in our store. We get the compliment all the time that the "feeling is so good here." We regard our customers as our family and it shows in our customer relations.
Q. What personal lessons have you learned as an entrepreneur?
A. I have learned that I can't do it alone. My family, my wonderful staff and WeBC are my strong support system. I am so very thankful for the supportive people in my life.
Q. What are your goals for the business?
A. I want my store to be a destination shop. I want people to talk about our store and say "You have to stop in at Cottage Quilting!"