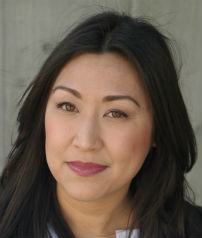 Meredith Garritsen is helping women achieve financial independence. She created Hervana to support and uplift female entrepreneurs. Hervana is a female focused cowork space, offering monthly memberships to entrepreneurs, freelancers, remote workers as well as women leaders and champions. Its core offerings include monthly memberships of office use, desk use, and hot-desking time. It also provides meeting room rental, event space rental, workshops, and business services such as a shipping address. Members can also access monthly events, built around three pillars: Skill Development, Self Care, and Networking, for free or low cost.
Q. What services has Women's Enterprise Centre provided you and how have these services helped you?
A. I discovered WEC initially when looking for financing. As a start-up, finding financing was scary and there was a lot of uncertainty around whether I would be approved. Being a female focused business I felt WEC would be a natural fit and that if anyone was going to get behind my initiative it would be WEC. Thankfully my instinct was right. Not only was I approved, I felt supported and championed. There is a personal touch to the financing process with Women's Enterprise Center. I feel like each person I speak with at WEC knows who I am and knows about my business. I feel comfortable reaching out to them when I am stuck in my business and need a bit of perspective. I have also taken advantage of a number of informative phone conferences on various topics that has helped me in my business.
Q. What inspired you to take the leap and start your own business?
A. After working for ten years for another business owner, I felt I was ready to go out on my own. I wanted to align my work with my values and interests. Entrepreneurship has been a humbling and surprising experience. Being supported by a community, which for me includes WEC has been essential in persisting through the roller coaster of entrepreneurship.
Q. What's the biggest lesson you learned when starting your business?
A. Don't rush and don't force. You miss things and make uninformed decisions when rushing. I have also found that if I'm working too hard to make something work, it's a sign to stop and evaluate if it's the right thing.
Q. What are your goals for the business?
A. Besides the financial markers, what keeps me motivated is my impact goal. My impact goal is to be a part of 100 women's successful journey to financial independence.
Q. What is your greatest strength as an entrepreneur?
A. Stubbornness (resilience if you prefer), and a complete inability to be embarrassed!
Q. What personal lessons have you learned as an entrepreneur?
A. I have learned that I cannot do everything on my own and that people who care want to help. I'm doing myself a favor by telling my staff how they can support me in realising my business goals.