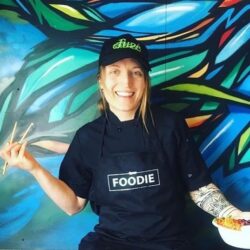 My name is Sarah Adamson and I am the sole owner/operator of a busy little restaurant, Fuze, that specializes in made from scratch healthy food that is made to order for each customer.
Our niche is the ability to cater to each customers dietary needs and restrictions by having all gluten free, dairy free, and vegan options with each item. We use local product such as; grass fed beef, local honey, flowers and produce as much as possible to support other small businesses within our community.
In 2019, Fuze won Business of the year, and in 2016 I received Entrepreneur of the year which was a humbling experience for both.
Fuze started as a food truck in May of 2013 and had two very successful summer seasons in that truck before I decided to become a year round bricks an mortar location. The initial loan I received from WeBC helped me move to a permanent location, fix it up a bit and buy the necessary equipment.
We blossomed quickly, battling the seasonal ebbs and flows of trying to survive in a primarily summer tourist town.
Just this year, 2020, we were able to receive another loan to help improve the atmosphere by creating a bigger seating area for our customers, as well as to purchase some new equipment.
I employ 14 staff, much whom are students looking to save money for college or learn necessary skills to advance within the hospitality industry. This summer I had two CO-OP college students (one pictured below) who were able to gain work experience through Fuze, as well as another student who is applying for permanent residency within Canada, with Fuze as a sponsor. This team is more like a family.
I am so grateful to work with my staff everyday, teach and learn new ideas about food, and become a mentor for some of these students as well.
WeBC has enabled me to keep up with demand of our steadily growing customer base, and given me the confidence to do it on my own.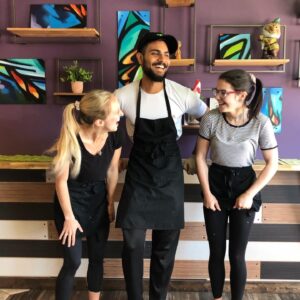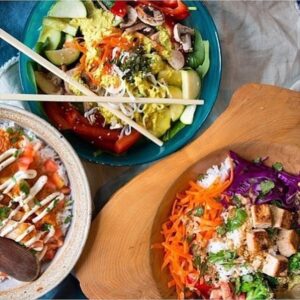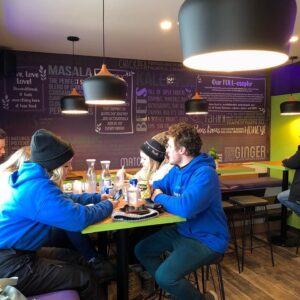 I am grateful to be apart of the story with many other amazing, influential, inspiring, strong, dedicated women. Thank you.
---
Where to Find Fuze Food
315 3rd Avenue, Invermere, British Columbia V0A 1A0, Canada