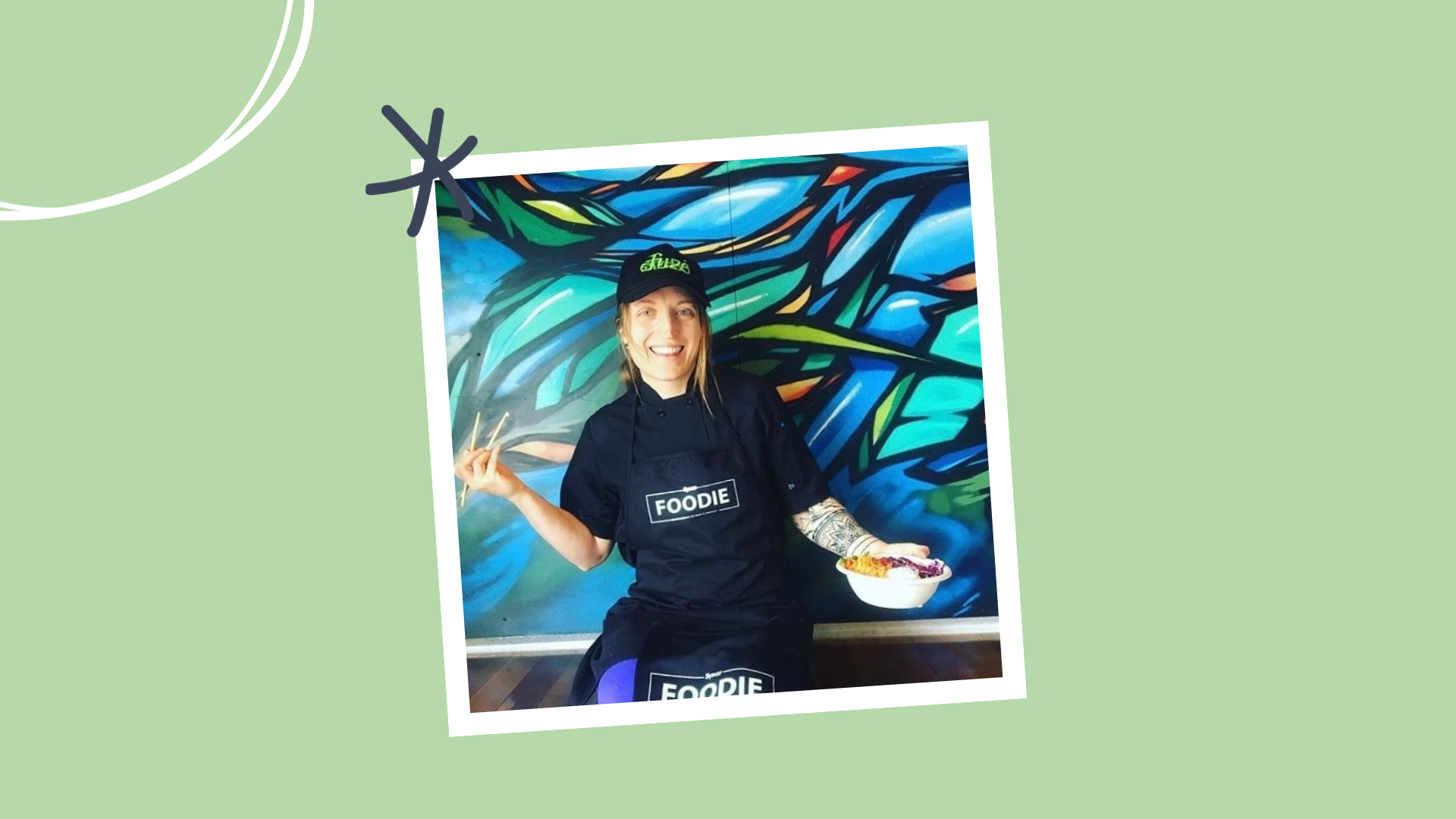 Sarah Adamson's culinary journey began at 14 when she first stepped into a kitchen, igniting a lifelong dream of owning her own restaurant. In 2012, a skiing accident changed the course of her life, leaving her with serious injuries and prompting her to fulfill that dream. Fueled by her determination to offer healthier food options in her small town of Invermere, B.C., Sarah turned her vision into reality with the launch of Fuze Food.
In 2013, Fuze became a reality, a food truck with a fully operational kitchen. Fuze's diverse menu offers Mexican, Indian, and Asian-inspired dishes, specializing in made-from-scratch healthy food, and customizable to dietary needs with gluten-free, dairy-free, and vegan options. Fuze stands out by using local products to support the community, reflecting Sarah's passion for high-quality, homemade ingredients.
Sarah's entrepreneurial journey wasn't without obstacles. When zoning issues forced her food truck to close, Sarah saw it as an opportunity to finally purchase a permanent space for Fuze. Turning to WeBC's Business Loan program for support, she leveraged their business planning guidance to secure her first loan. She later obtained a second loan for renovations, which she carried out during the pandemic. Her commitment to diverse and healthy food resonated with both locals and tourists, making her restaurant an ongoing success.
"Thanks to WeBC's loan, I could open my restaurant and improve it, fulfilling my dreams and serving our community. Without their support, I wouldn't be where I am today."
What Sarah values most is the positive feedback from her customers, who appreciate her unique, high-quality menu. She takes pride in the positive reviews and in collaborating with local business owners, making her entrepreneurial journey truly rewarding.
Client Q&A
Q: What motivated you to prioritize healthy and dietary-specific menu options?
A: My passion for health and the growing trend in dietary requests like vegan, vegetarian, gluten-free, and dairy-free guided the menu I created. I'm enthusiastic about promoting healthier eating choices, and I personally enjoyed them. In our small town, there was a lack of these options, and I saw the opportunity to fill that gap.
Prioritizing these options not only provided my town with a unique and healthy dining choice but also allowed me to collaborate with local business owners to source fresh, quality ingredients. It's all about creating a community feel and enhancing the overall dining experience.
Q: How did you first learn about WeBC's loan program, and what was your experience like when applying for and securing loans for your restaurant?
A: I learned about WeBC's loan program through a friend who had used their services for their own business. I heard great things, so I thought it was worth trying because securing a loan isn't an easy process.
WeBC's staff were supportive and knowledgeable, guiding me through the application process and helping me understand the financial aspects. It was a crucial step in getting my restaurant up and running, and then again to do the renovation. Without both loans, I wouldn't be where I am today.
Q: How has the support from WeBC influenced the growth and success of your restaurant?
A: The loans and financial advice they provided allowed me to invest in essential equipment, expand my menu, and improve the overall customer experience. This support reassured me that obtaining a loan was not as intimidating as I initially thought, giving me the confidence to explore future expansion opportunities for my restaurant. In the coming years, I plan to continue leveraging WeBC's support to further expand my business.
Q: What do you value most in your journey as a restaurant owner?
A: What I value most is my staff. They are not just employees, they have become part of my family.
Many of my students are striving to save money for college or get the necessary skills for success in the hospitality industry. Some have been by my side for years, and others return every summer. It's an opportunity to not only impart culinary knowledge and share ideas about food, but also to act as a mentor for some of these students. This role is incredibly fulfilling and holds a special place in my heart.
Q: What advice would you offer aspiring entrepreneurs looking to launch their own business?
A: I'd emphasize the importance of a business plan. Take your time with it and use it to understand what you truly need; it's more than likely your initial idea will change through this process.
Starting a business is a long-term commitment. It usually takes several years to turn a significant profit, and during the early stages, you'll likely work tirelessly and question your decisions. Success isn't just about making money, it's also about achieving a work-life balance that aligns with your personal goals and values. Keep in mind that dedication and hard work are key to building a business that suits your life.
Where to find Fuze Food