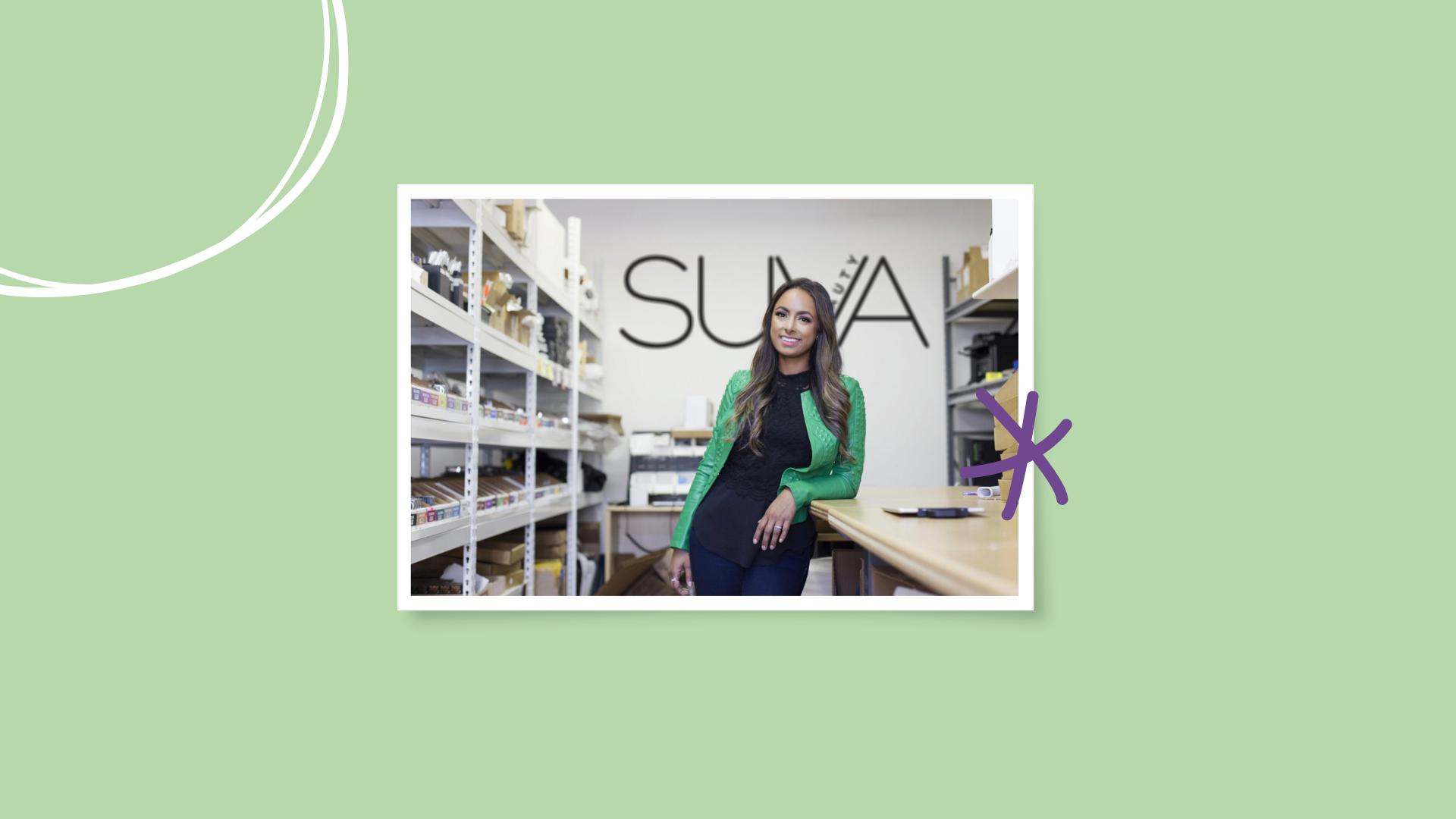 Shaina Azad is the founder of the cosmetic brand Suva Beauty. Her beauty products retail in over 30 different countries around the world. SUVA Beauty's offerings include a colourful plethora of eyeshadow shades, liquid highlighters, professional tools and their very popular Hydra Liners.
Mentor Q&A
Q. What are your top 3 business strengths or areas of expertise?
Marketing and promotion
Sourcing, formulation, manufacturing and distribution
Satisfaction in work/life balance
Q. What are your reasons for wanting to become a mentor?
I want to help build confidence in other women. It's really important for women to help other women and not feel threatened, there's enough out there for all of us.
I was actually a mentee through WeBC and am so grateful for the lifetime friendship I have gained. Not only was my mentor able to guide me through organizational strategies which drastically changed the foundation of my business and set me up for even more success, but we ended up acting as sounding boards for one another.
I also run an internship program through my company where I am currently mentoring young girls (19 yrs – 28 yrs old). Not only do I get the satisfaction of seeing them grow and figure out their goals, but I have also found that I learn a lot from mentoring. It has allowed me to re-examine key areas in my company and try to make them better while instilling confidence in young girls and trying to set them up for their own success.
2020 Update
Shaina was a finalist in the 2020 BC Business Women of the Year Awards, was featured in the 2019 book "Stories for South Asian Supergirls" and shares her unbelievable artistic talent at @shainaazad on Instagram!