Shelly Mattison, Back Forty Lifestyle Co, Prince George

Back Forty Lifestyle Co is an outdoor lifestyle clothing brand and boutique in Prince George featuring clothing silkscreened in their shop and products by various Canadian-inspired outdoor brands.

Owner Shelly Mattison started her career in a very different field: Accounting. One day she decided to learn more about art design and silkscreening, which turned into a thriving home-based business.

After doing a few pop-up shops, she felt a fire lit under her and decided to open a storefront and expand to offering other Canadian products.
With the support from her peers, she is expanding her business. She recently bought the retail space next door to provide more room for the art design and silk screening operations, away from the retail store. This means she can bring in more products to the retail side. She plans to continue looking for opportunities to expand into new retail locations in the years to come!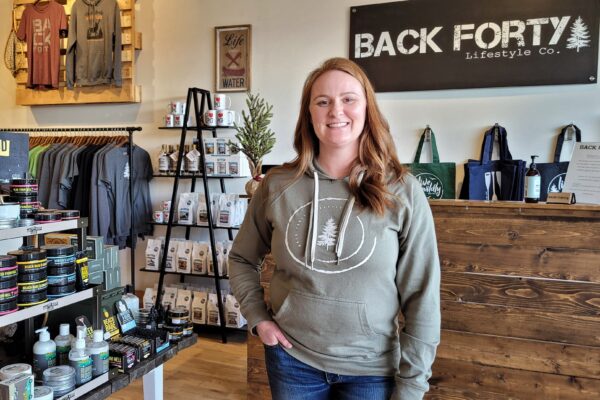 Mentee Q&A
Q. What's the biggest challenge in your business?
My biggest challenge, I would say, is actually putting myself out there, especially on social media.
It's a bit of a scary thing when you're sharing something you've created with the world and opening yourself up to critiques. And I guess I've overcome that just by forcing myself to get out there on social media more, whether it's through videos or opening up about who I am personally.
What has helped me overcome this challenge is realizing that many of my clients are like friends. So I think that approaching it from not the perspective of putting myself out there to the world blindly.
I'm putting myself out there to a larger group of friends now. And sharing what you do.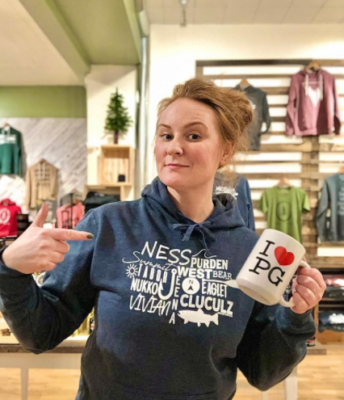 Q. Why did you come to the Women's Enterprise Centre Take the Stage® program, and what was your biggest takeaway from the program?
I joined Taking the Stage because I realized that I've got a few areas I can work on, one of them being imposter syndrome. I've suffered from that for a long time and a few different areas. And the other is just public speaking, in general.
I have a bad habit of completely losing my train of thought when talking and being put on the spot. So I thought that it would be a good opportunity for me to learn new ways to work on that and help develop myself.
One of the biggest takeaways is that I'm not alone. It was nice to see other business owners or other young female professionals who felt the same way.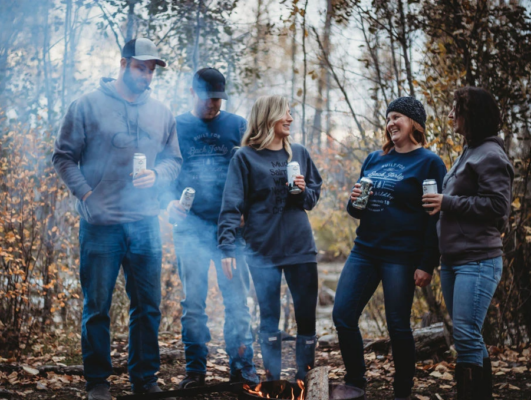 ---
Where to Find Back Forty Lifestyle Co.:
1255 4th Avenue, Prince George, British Columbia V2L 3J5, Canada