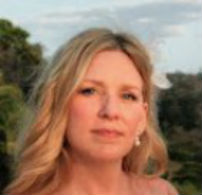 When Shelly Plaxton came to BC in 1997 after a visit to vineyards in Australia, her deep interest in the wine and beer industry led her to the Okanagan. It was an exciting time for the industry as several brewpubs were coming up in the region. In 2000, she moved to Victoria and later started working as a bar manager. It was here that she found her niche market. She noticed that craft breweries were not being represented properly due to the poor maintenance of some of the dispensing systems. She started Draught WISE in Victoria, BC to cater to this market.
Draught WISE provides draught line services, gas delivery, refrigeration and temperature advice to their clients. Draught WISE follows the standards and guidelines of not only the brewery, but also the Brewers Association of Canada, America's Brewer Association, Micro-Matic Beer Institute and the Campaign for Real Ale (CAMRA). The company has implemented a program that rewards distributors of beer who follow these standards with a Draught WISE Seal. Plaxton is also developing a training program to educate employees and owners about the advantages and profitability of dispensing craft beer correctly.
Q. What inspired you to take the leap and start your own business?
I have always been very interested in the wine and beer industry. During my work, I would overhear from patrons, 'I can't go to this place or that place because I can't drink their draught.' I realized that the high craftsmanship of beer was not being represented properly. This is when I saw an opportunity to start researching my business idea.
Q. What's the biggest lesson you learned when starting your business?
The biggest lesson that I have learned is how to be my own boss. It has been tough at times but it is a very rewarding experience. Our company's mission is to help keep the draught product the way the brewer intended.
Q. What are your goals for the business?
We are looking into franchising our business model and perhaps license our proprietary business software programs to other home based entrepreneurs.
Q. What is your greatest strength as an entrepreneur?
I love to innovate!!! My greatest strength is executing new ideas and putting them into action. I am self taught, with no formal education beyond high school. I am always learning and teaching myself whether it is computer programs or lessons from my field experiences.
Q. What personal lessons have you learned as an entrepreneur?
I have learned that running a business takes a lot of work and tenacity. I have learned to believe in myself, take charge and always put my best foot forward. Realizing that I need to be an educated business owner, I have learned about different business issues including bookkeeping, taxes and inventory control. With the help and support of my husband, I have grown a successful company.