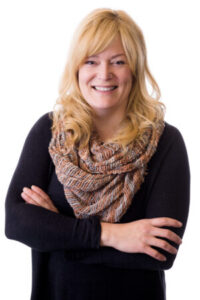 Susi Foerg is the owner of Rustic Reel Brewing Co., a brewery in Kelowna that produces craft beers that are symbolic of the Okanagan Valley. The brewery channels the essence of the Okanagan lifestyle, with beers that call to mind those distinct memories of what it means to be in the Okanagan.
Susi realized her dream was to open a brewery after visiting one on the Sunshine Coast and immediately falling in love with the atmosphere.
She first connected with WeBC for financing and support as she turned that dream into a business plan, and we partnered with Community Futures to provide her with a startup loan.
In August 2019, Susi started Rustic Reel to recreate the carefree spirit of fishing and cabin living that she loved, while producing beer that compliments that lifestyle. Susi has built Rustic Reel from the ground up herself, with the help of family and close friends.
I've had amazing help from my loved ones, and I'd like to acknowledge all of their help and support!
Now, Susi takes pride in having put together a team of amazing staff to produce and serve Rustic Reel's beer and food in the space she envisioned and created.
We opened the last week of the August 2019. I started Rustic Reel after realizing my dream to open a brewery when I visited Persephone Brewing on the Sunshine Coast. Human connection with great food and beer, within a comfortable atmosphere is what I'd hoped to create.
As well as Rustic Reel, Susi also opened The Tackle Box, which is the retail marketplace within Rustic Reel's building. People visiting the brewery can fill their growlers here, pick up some brewery treats and merchandise, and a variety of items created and produced by companies throughout the Okanagan. The Tackle Box is Susi's way to support local and give smaller companies a space to introduce their product. It's one of the pieces of the project that's most exciting for her.
Thankful for Community Support During Covid-19
We are just so thankful for the continued support from the community through growler fill purchases, take-out dinner sales, and even pre-purchases of our newly canned beers.

Support from other local breweries has also helped immensely during COVID-19.We lost our brewer, and Copper Brewing lent us their brewer on a weekly basis to help out with brewery operations.
Q. What struggles or barriers have you encountered as you've grown your business?
Being new to this entire industry means I've had to rely on others where I lacked strength or knowledge; something that's hard to do for me. I like to be hands-on and do everything myself (be self-reliant). Giving that up was hard.
Q. What personal growth have you experienced as an entrepreneur?
Oh gosh, so much. Mostly the absolute NECESSITY to say the word NO a lot more. I can't do everything, and sometimes saying no means not getting to do some really awesome things, but there is just not enough time in the day or energy to do all the great things we could do. There's always next year to do an event, etc., etc.
Q. What is your greatest strength?
My drive, hard work/work ethic, and also not micromanaging. I let my staff do their jobs, feel empowered to make the right decisions, and allow them the freedom to make the right choice when handling customer issues.
Q. What other services has WeBC provided you with and how have these services helped you?
Taking the Stage®, and of course helpful conversations and plenty of words of encouragement! Also, the WeBC ladies coming down for a pint!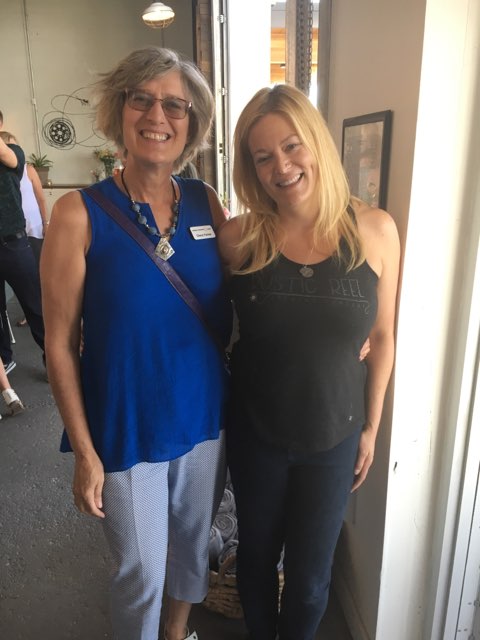 Q. Where do you see your business in five years?
In 5 years I see: day-to-day business running smoothly, being profitable, having staff who love their jobs, doing awesome collaborations with great companies in Kelowna.

---
Where to Find Rustic Reel Brewing Co.
760 Vaughan Avenue, Kelowna, British Columbia V1Y 7E4, Canada