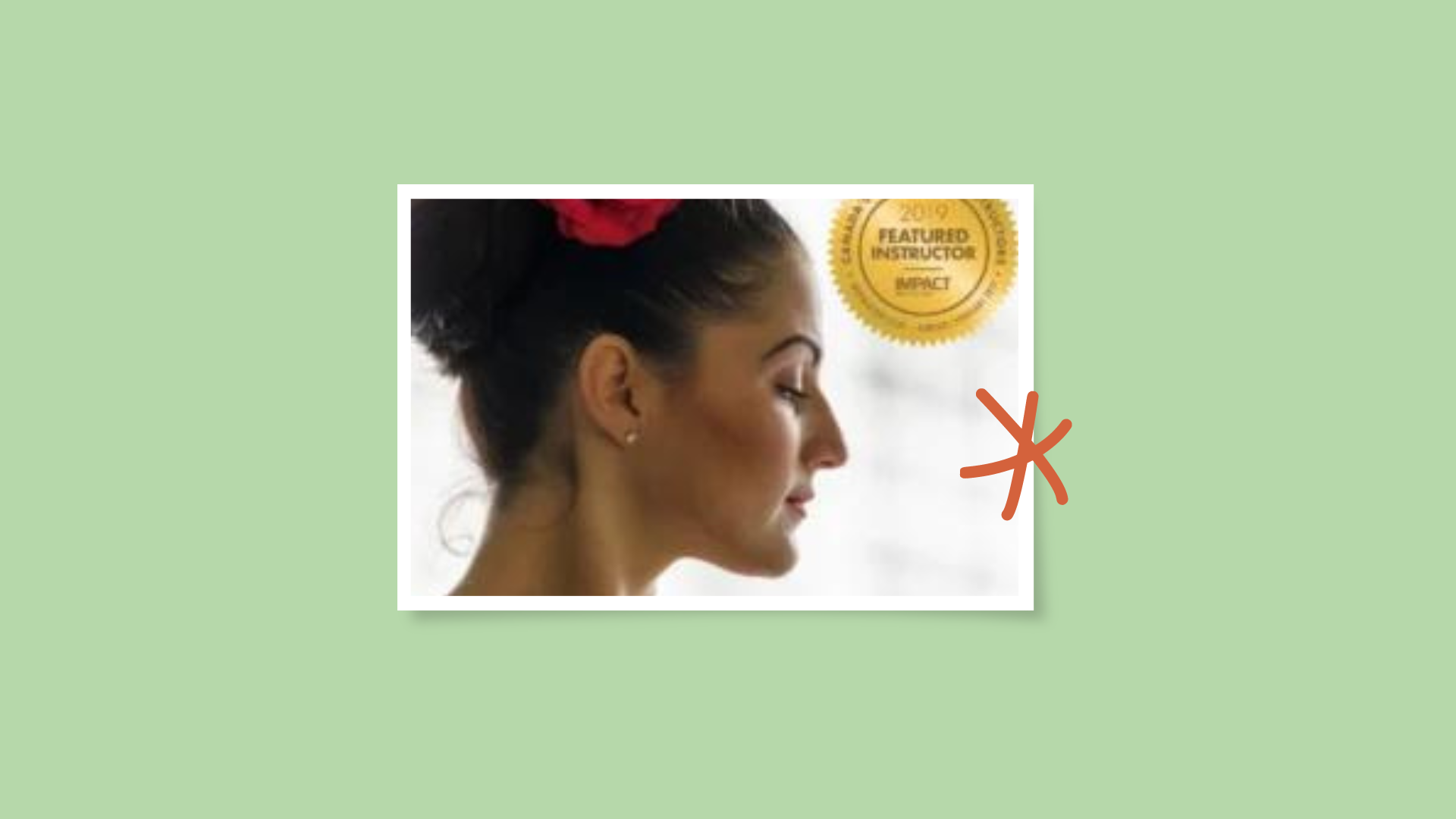 Suzy Kaitman is the Creator & Owner of Ballet Fit® and Ballet Lounge®, which is the leading ballet fitness studio for busy Vancouver adults to have fun learning how to dance while getting fit, building confidence and making friends.
Suzy has always wanted to be a ballerina. During her training as a ballerina at a young age, Suzy started going to the gym to meet the high demands of her art. She then fell in love with the fitness industry because she learned that anyone could be fit and healthy regardless of their shape or size.
After she quit dance, Suzy became a personal trainer and group fitness instructor because she had developed a strong desire to help others feel good about themselves. Suzy wanted everyone to feel strong and beautiful regardless of their body shape or type. Throughout this time, Suzy missed ballet and took a few classes at various studios. She found that her experience as an adult was discouraging due to the fact that most studios were unfriendly and had negative competitive energy.
Suzy then realized that she wanted to create a positive, welcoming and supportive environment for adults to learn how to dance while getting a great workout. That is when Suzy combined her love for dance and fitness to open Ballet Lounge in 2016. WeBC and Vancity supported her new venture with a joint loan and support services.
Unlike most intimidating dance or barre studios, Ballet Lounge is the only studio that specializes in recreational adult ballet. Our friendly and professional instructor's break down all the steps and give hands on corrections so you get real results! We are more than just a studio, we are a family who is here to support you on your dance fitness journey! We improve the overall quality of life through dance while making it fun and accessible to anyone, regardless of age, shape or size!
Since opening, Ballet Lounge has won Westender's GOLD Award for Best Dance Fitness Class in Vancouver in 2017 for Suzy's signature class she created – Ballet Fit®, and the Georgia Straight's Runner up for Best Dance Studio in 2016, 2017, 2018 & 2019. Recently, Suzy also won Top Fitness Instructor in Canada in IMPACT Magazine (2019), and has been nominated for the Women of Influence for the RBC Canadian Entrepreneur Awards.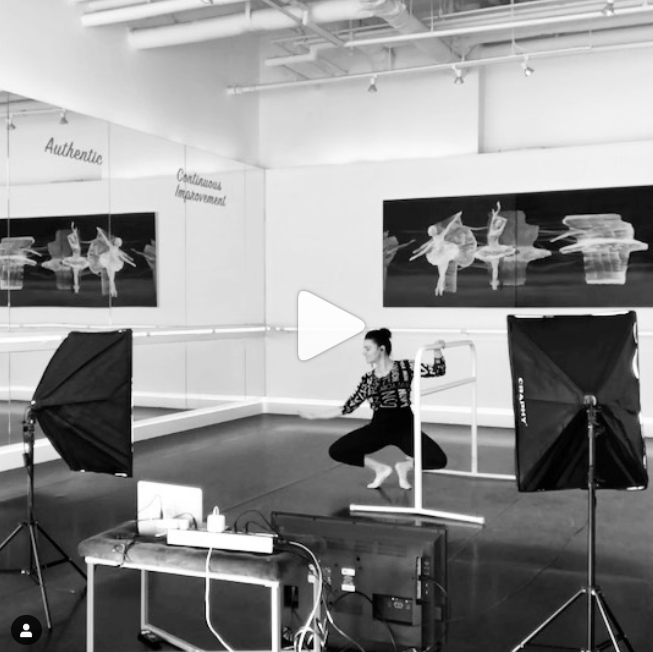 Being Flexible During Covid-19
We have just launched our Soft Reopening of In-Studio classes as of July!
Ballet Lounge is also offering virtual live online classes, as well as outdoor dance/fitness classes at Sunset Beach and George Wainborn Park.
During this pandemic, when I was forced to close our in-studio classes, I saw the opportunity and transitioned to online classes (in fact we were so quick to transition, we were one of the first studios to offer virtual in Vancouver).

The silver lining is that we have now created a new service offering, and we have become an International Ballet/Fitness Studio with clients tuning in from all over the globe! Through all of these experiences, I have learned many hard lessons—the stuff they don't teach you in school. I have been able to transform them into opportunities which have evolved my business and helped me grow stronger as an entrepreneur.
Q&A: Suzy's Journey
Q. What has your loan enabled you to do in your business?
I applied for my WeBC loan when I was ready to open the Ballet Lounge. It went towards my start-up costs including renovations, rent down payment, etc.
Q. What other services has WeBC provided you with?
Since my first meeting with WeBC, it has been an amazing support system. WeBC helped perfect my business plan and reviewed my application to ensure that it would have the best chance for approval. I have also attended a few webinars which have been extremely informative. I feel truly grateful because, without your help, my dream would have never come true.
Q. What inspired you to take the leap and start your own business?
I always had the dream to run my own business because I have a problem with authority (lol). In all seriousness, I also knew I wanted to create a fun and positive fitness experience in a cool space. My vision evolved over the years when I realized there was a niche for recreational adult ballet that needed to be taught in an inclusive and friendly environment. That is when I combined my love for dance, fitness and house music to create my signature class: Ballet Fit®.
After a few years, I had built my business to the point where I was teaching over 19 classes/week at 6 different locations. One day I expressed to a friend that I had a dream to open my own studio and she said: "You are teaching 19 classes/week – what are you waiting for?!" I replied that I needed money to fund my vision (something I thought impossible to obtain). And that is when I was introduced to WeBC!
Q. What is your greatest strength as an entrepreneur?
I would say that I am persistent/determined and hard-working. Before opening the Ballet Lounge, I spent a decade planning my dream studio. I am sometimes amazed at how I persevered through various challenges over the years. My motto is: "Failure is NOT an option, I have no choice but to succeed."
My studio almost didn't survive the first year due to nightmare contractors. As a result, I spent the rest of the year grinding to catch up on rent/bills while I drowned in debt. When I overcame those start-up obstacles, I built a team and then was betrayed by an instructor who I trusted and cared for. As painful as it was, I saw it as an opportunity to strengthen my community, re-assess my hiring process, as well as re-vamp all of my intellectual property contracts.
Q. What are your goals for the business?
Before the pandemic, I was working towards my goal of opening a 2nd location, which has now been placed on hold. Covid-19 hit us really hard, therefore, at this time, my first goal is to reopen my in-studio classes (while offering live virtual classes simultaneously) and then my goal is to bring back my amazing team (as we are currently very short-staffed and to temporarily let go of our team).
From there, the opportunities are endless in the virtual setting! I will also revisit my dreams of opening multiple locations in the Lower Mainland and in Canada.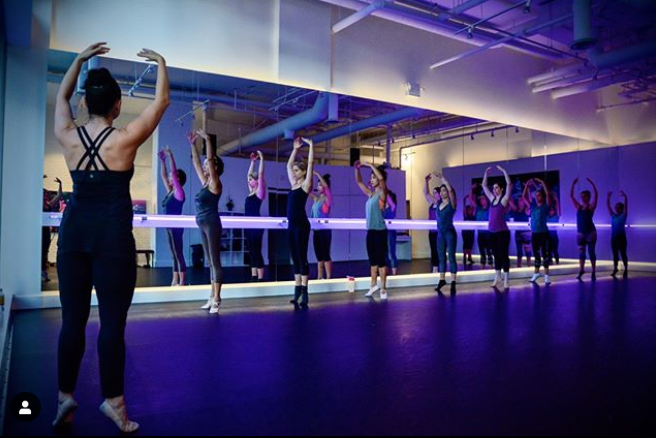 ---
Where to find Ballet Lounge Ltd.
Facebook – Ballet Lounge
Instagram – @BalletLounge
Youtube – @BalletLounge