Sydney Koby, Bite Snacks Nutrition Inc., North Vancouver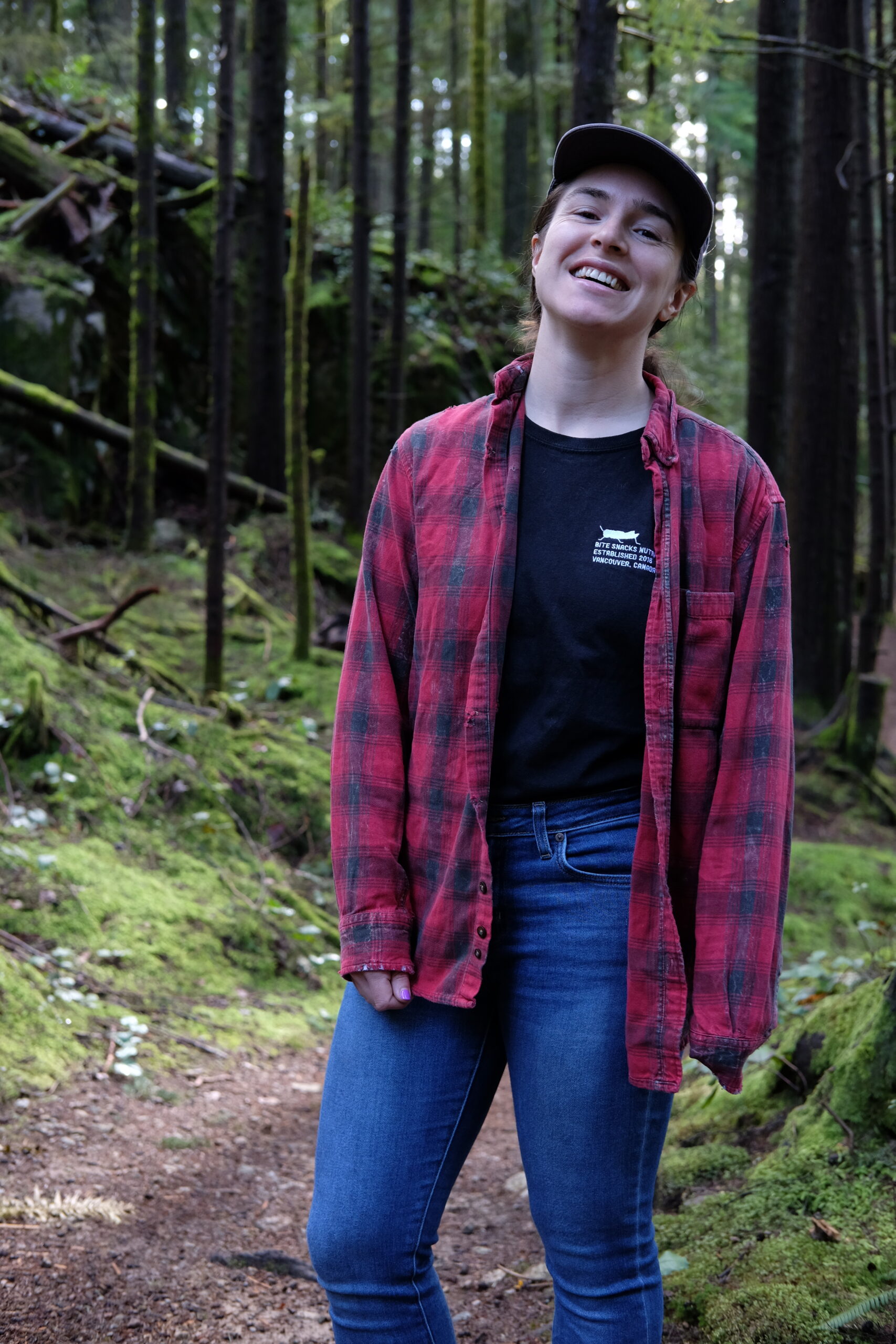 Sydney Koby is changing the way the world eats… through crickets! Not the first thing that "hops" to the front of your mind when you think of delicious food. But Bite Snacks Nutrition is Bringing Insects To Everyone because they are a legitimate sustainable superfood. Bite Snacks Nutrition brings cricket protein in a tasty, nutritious, and eco-friendly way through energy bars and protein powder.
By the time Sydney Koby graduated in 2013 with an engineering degree from Queen's University, a semester in Singapore had introduced her to scuba diving, travel and other ideas, helping her to realize that she no longer wanted to pursue a career in engineering.
Sydney spent a few years working different jobs and travelling before deciding to start her company in 2018, making protein bars and powders from crickets. Having seen people on other continents eating insects as a sustainable alternative to meat, she wanted to help spread the idea's appeal in North America.
Bite Snacks Nutrition started at a local farmers market, and now has products sold in stores across the country.
Business During Covid-19
A promotion to mention is that we just launched the option to receive a sample of our new protein powders in the mail without having to pay shipping fees! We're also partnering with a group of sustainability-focused, Canadian companies to launch a curated gift box for organizations interested in alternate way to thank employees this coming holiday season.
Q. What has your WeBC loan enabled you to do in your business?
The WeBC loan enabled us to fulfill a new contract that required large upfront costs. We were then able to move forward with the new product launch of our protein powders, which have grown to be our best selling product.
Q. What inspired you to take the leap and start your own business?
Knowing that there is no time like the present to get started on what you have your heart set on. There's never going to be that perfect time. For me, I knew that I wanted to leave the world a better place than when I got here. The way that I'm doing that is by introducing people to a more sustainable food option so that we can begin to reduce the negative impact that our food system has on the environment.
Q. What is your greatest strength as an entrepreneur?
My tenacity is my greatest strength as an entrepreneur. It may sound like a cliche, but you do hear 'no' over and over again as an entrepreneur. Without the persistence and determination, there is no way that I would be where I am today. I'm sure that any business owner could say the same, but introducing people to eating crickets seems to bring a particular jerk reaction in some people. It has certainly given me a thicker skin.
Q. What are your goals for the business?
My greatest goal is to normalize eating cricket in North American's diets. My personal goal with Bite Snacks is to run a financially healthy company in which I'm able to comfortably compensate a small team, and provide a well-balanced life-work balance.
Q. Anything else you'd like to share?
Recent BC Business 30 Under 30 win!

---
Where to Find Bite Snacks Nutrition Inc.