Ta7talíya Michelle Nahanee, Nahanee Creative
Squamish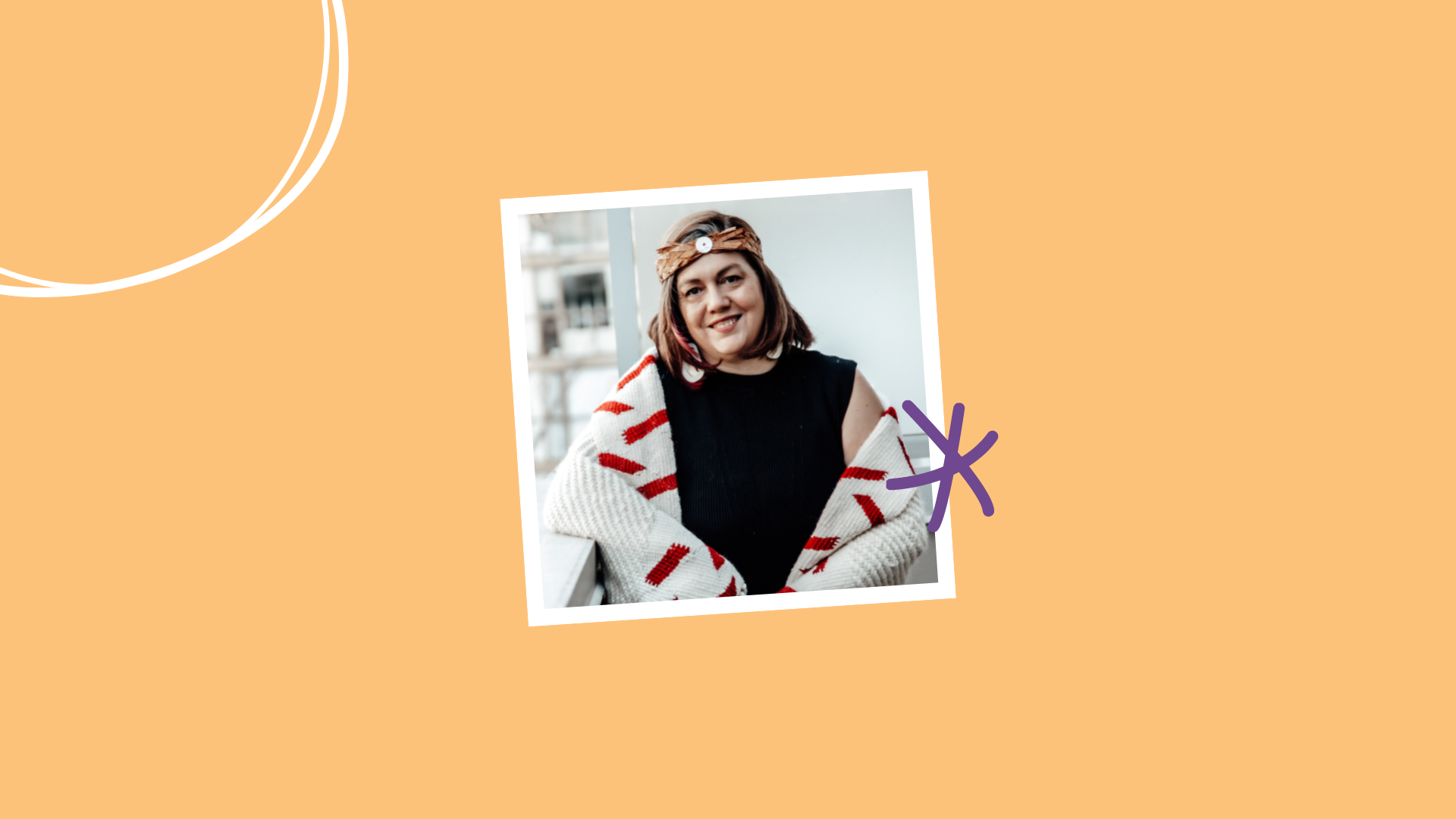 Ta7talíya Michelle Nahanee is the strategic communicator/creative director and Indigenous changemaker at Nahanee Creative. Her business is centred around supporting individuals, organizations and businesses in decolonizing practices.
Ta7talíya comes from an entrepreneurial family. Her grandmother was a weaver, baker and gardener. Her father ran a construction company. Ta7talíya says that some of her fondest memories of the family business are from the 1970s when her family ran a salmon BBQ and cultural pavilion at the PNE in Vancouver. She knew her family to be "creative, determined and tightly woven together."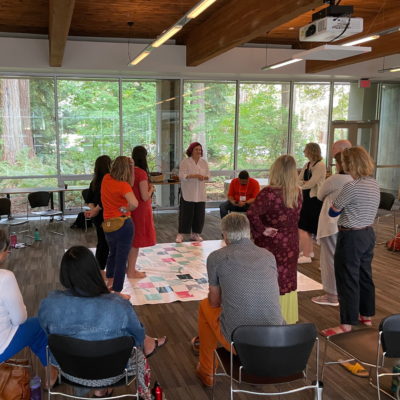 When Ta7talíya first started in business she tried to turn herself into what she thought a leader should look like, rather than nurturing her own leadership style.
As part of her work, she consciously considers how to break down the external, colonial narratives that encumber her from being who she is as an intense creative introvert, who happens to have a stutter.
Decolonizing the narrative that labels her as having a speech impediment, instead of celebrating her true gift to share, which includes her own way of seeing and being in the world. She believes that "Sharing my cultural teachings, fused with my lived experiences is now the foundation of my very successful business."
Ta7talíya has been working with WeBC to become "more creditworthy and be in better relation with spreadsheets. Like many Indigenous People, I don't own property so do not have intergenerational financial equity as a safety net or to borrow from. I also made some early mistakes with credit because I didn't have access to money strategies beyond survival."
She has a two-year plan that she says will "bring me back to WeBC to access financing and advising for a future product line."
Nahanee Creative has developed a workbook called: "Decolonize First: A liberating guide and workbook for peeling back the layers of neocolonialism." The first page holds a message from Ta7talíya and her team that says:
"Decolonizing is a lot like the word healing. It is different for everybody everyday, there is no final end point, and it's not easy. Nobody knows exactly what it looks like but that doesn't mean that we shouldn't work towards achieving it."

Decolonize First: A liberating guide and workbook for peeling back the layers of neocolonialism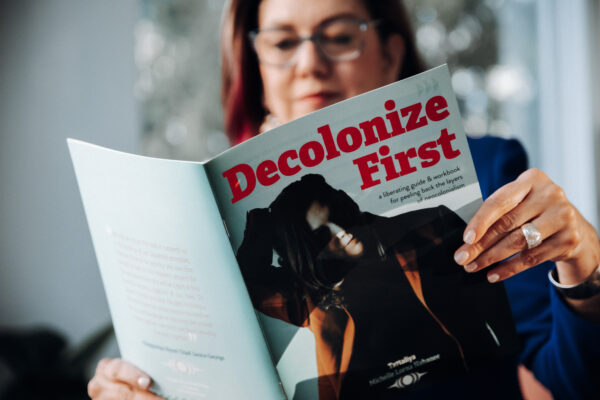 ---
Where to find Nahanee Creative
Facebook – @nahaneecreative
Instagram – @decolonizefirst
LinkedIn – @nahaneecreative
Twitter – @ta7taliya