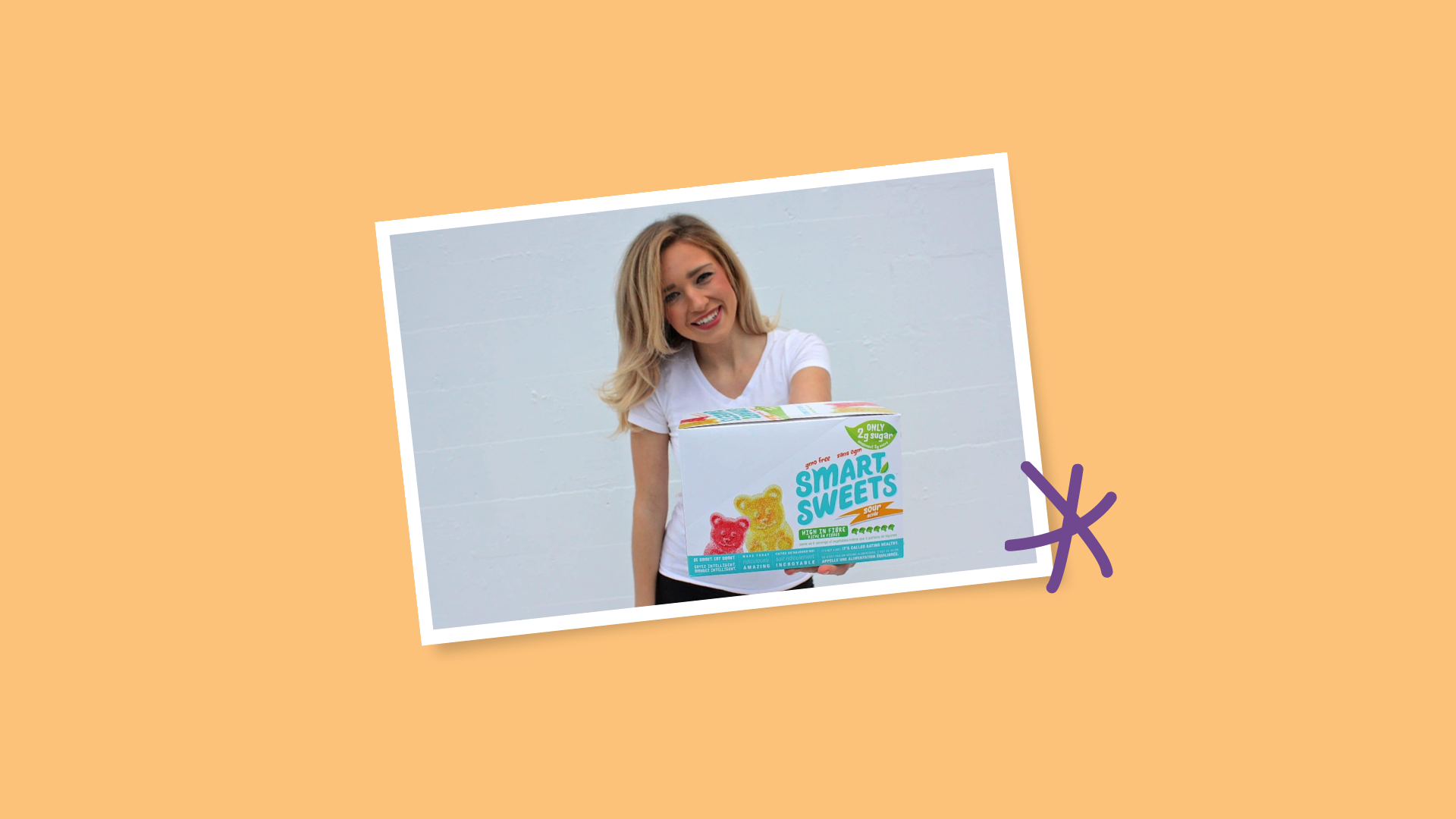 Tara Bosch is on a mission to #KickSugar and creates a movement based on smaller, smarter choices. She is the founder of the multi-award-winning business Smart Sweets.
Passionate about making healthier food choices, she started her business journey with a gummy bear mould purchased from Amazon. When her business was selected for The Next Big Thing, an incubator for top young innovators founded by Hootsuite CEO Ryan Holmes, she decided to concentrate full-time on her venture. Her innovative idea to kick sugar brought her candy business from her kitchen to store shelves across Canada. Her products are also available online across North America.
Q&A: Tara's Journey
Q. What services has WeBC provided you and how have these services helped you?
A. WeBC provided me with financing to successfully implement my innovative idea of providing a sugar-free candy option.
Q. What inspired you to take the leap and start your own business?
A. My grandmother's story and my own experience! My self-esteem and body image were affected by my unhealthy relationship with food. One day, my grandmother told her story, at the kitchen table, about how she regretted consumption of excess sugar. It had negatively impacted her health. Her story and my own experience motivated me to innovate and make a change in our unnecessary consumption of sugar.
Q. What are your goals for the business?
A. SmartSweets' vision is to become the global leader in innovating confectionery products that kick sugar- Naturally"
Q. What is your greatest strength as an entrepreneur?
A. I regard every challenge as an opportunity. I have learned to keep going, no matter what.
Where to find Smart Sweets
Facebook – Smart Sweets
Instagram – @SmartSweets
TikTok – @SmartSweets