Teresa Sanders, FILL Vernon's Refill Store, Vernon
Vernon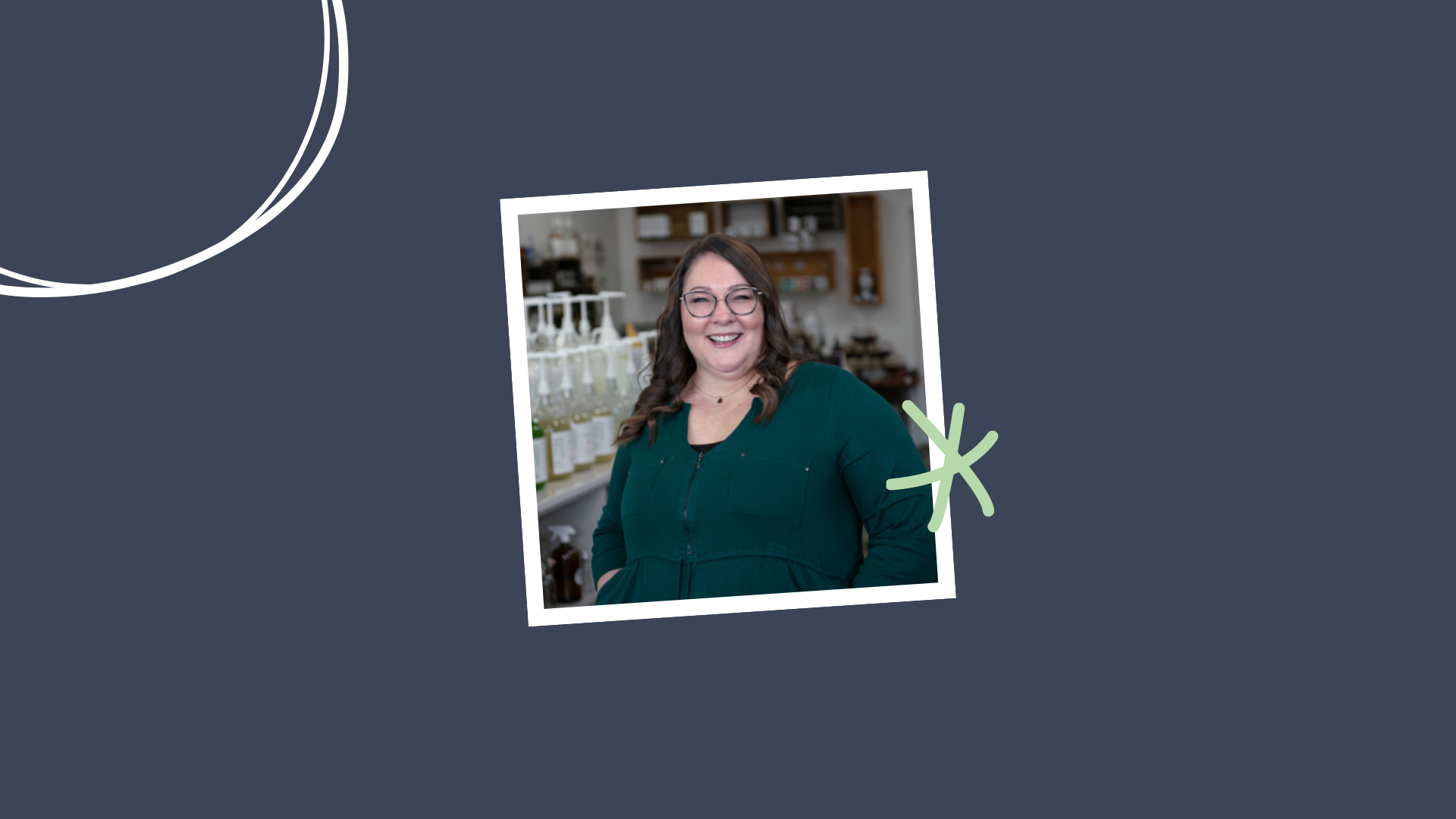 Teresa Sanders says that it's hard to believe that one Facebook post started her on her entrepreneurial journey. The post was about the dismal rate of plastic recycling, and how the vast majority of plastics end up in our oceans or in landfills.
She started to do some research into Refill stores, and locations where people could bring containers of their choice and have them filled with common liquids such as dishwashing liquid, laundry detergent, shampoo, and much more.
Teresa's research morphed into an overwhelming passion for becoming an ecopreneur…and she left her 20-year career as a dietitian to start FILL – Vernon.
It was almost 1 year to the day that Teresa opened the door to her first brick-and-mortar location, after reading the recycling post on Facebook. She says that FILL- Vernon's Refill store didn't open with a bang…it took off like a rocket!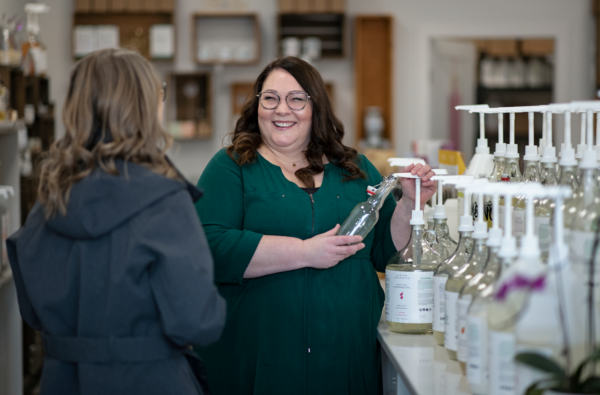 The community was ready to ditch plastic and find more environmentally friendly ingredients. Teresa is proud to report that to date the Vernon—and now Kelowna—FILL locations have saved over 250,000 plastic containers from polluting the environment.
Teresa is passionate about making refilling more mainstream and available in more communities across the province, and is excited to announce that her business model is now available as to-purchase-franchises across BC.
Teresa opened her Vernon location 3 months prior to the COVID-19 Pandemic and, looking back, she says that her biggest lesson from that time is learning to adapt. She had to pivot quickly to a world where people did not want to be close to others, but still needed products, so she remembers adapting her online ordering model to include curbside pick-up…while frantically updating her website every time a new product arrived.
In April 2020 she was able to get hand sanitizer, and when Predator Ridge golf course requested a signature-scented version Teresa navigated her way through Health Canada to successfully fill the order, and it was a HUGE hit!
As anyone will recall, this time was as challenging professionally as it was personally, and Teresa remembers that her business became all-consuming. She has recently begun to embrace vacations and has hired staff that allows her to have a business AND a life.
Teresa has accessed many of WeBC's services over her first two years of business. She has taken webinars on hiring a student and growing her business. She appreciates the fact that many of the sessions are recorded, and can be watched anytime. Like all busy entrepreneurs, setting aside time to attend a webinar, even virtually, is sometimes impossible, so she appreciates being able to learn on her own time.
Teresa is as passionate about plastic waste as she is about giving back to the community that embraced her business in the most challenging times.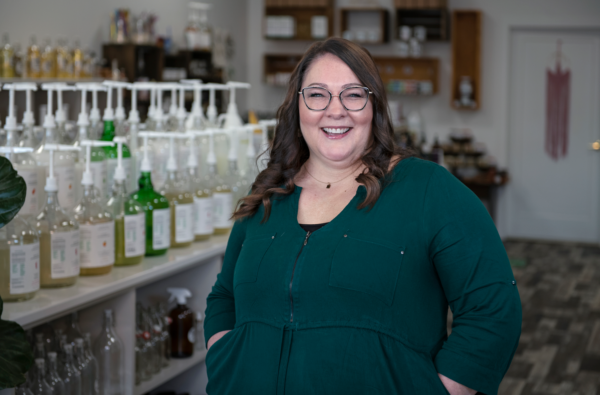 ---
Where to find Fill – Vernon
Facebook – @fillvernonsrefillstore
Instagram – @fillvernonsrefillstore