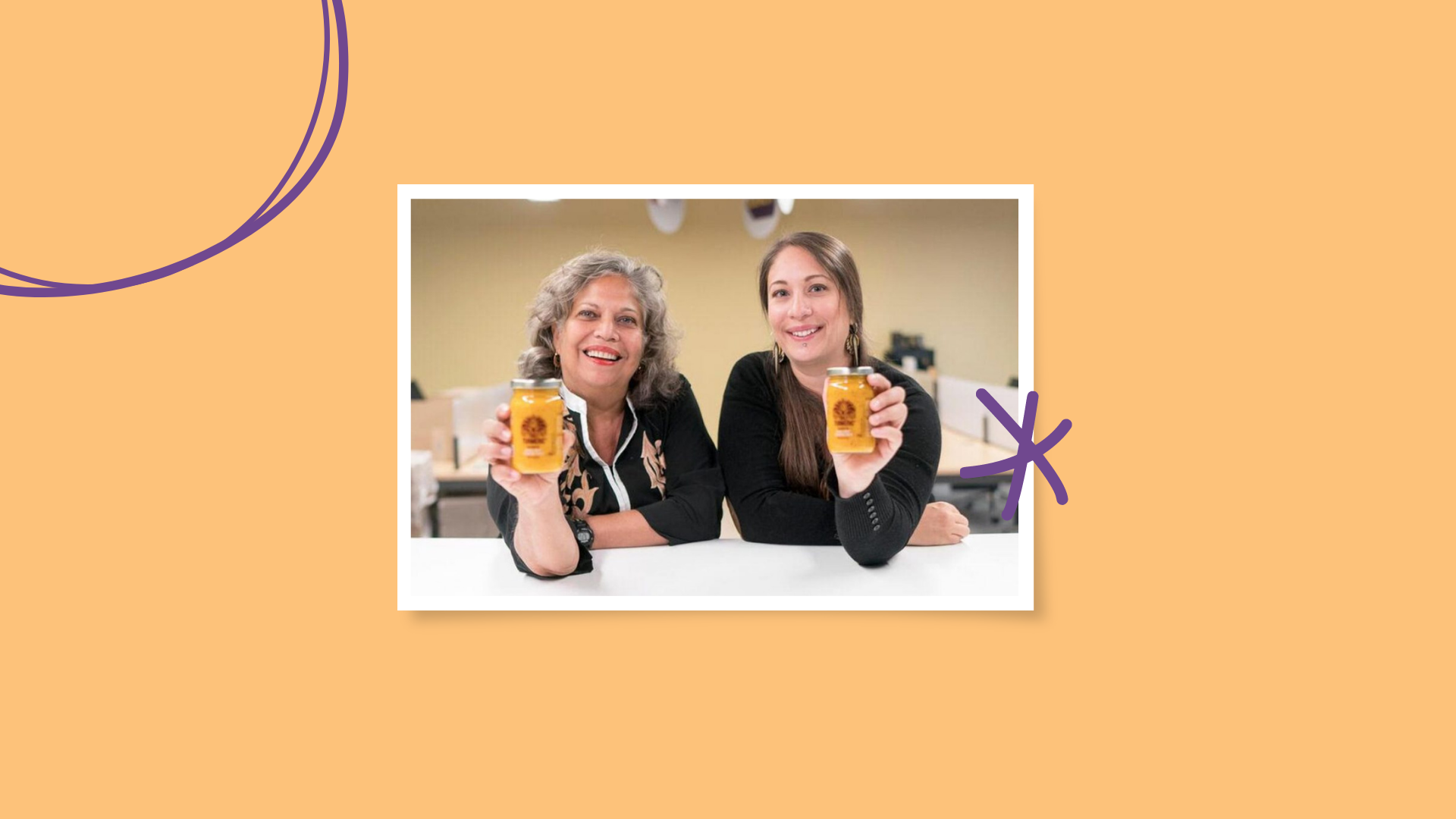 Umeeda and Nareena Switlo are the mother-daughter team behind Naledo, the world's first Wildcrafted Turmeric Paste: Truly Turmeric.
After fleeing their home in Uganda in the 1970's, Umeeda at 15 years old, and her family arrived in Canada as refugees to start a new chapter. Over the years, Umeeda's mother "mamajee" would use cooking as a way to keep the stories of their home alive, while instilling in a strong sense of social responsibility in both Umeeda and Nareena.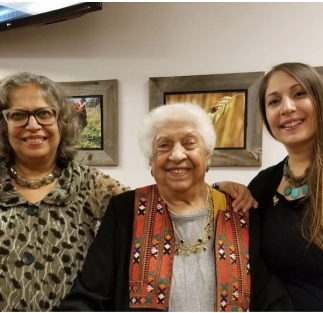 It was in Belize that Umeeda first came across the highest quality turmeric she had ever seen. Volunteering with the Belizean government through CUSO International she was sharing her business skills with youth, when she met one farmer who showed her the turmeric that grew wild on his land.
Umeeda spent months experimenting with recipes, testing the product with her friends and family. She finally came up with the perfect recipe, for the world's first wildcrafted, whole root turmeric paste: Truly Turmeric.
Nareena recognized the opportunity to be a part of something incredible and quit her job. Together, the mother-daughter team founded Naledo Foods and Beverages Inc in 2015.
From day one, Naledo has been a social enterprise, founded on the principle of being a better business for better lives.
We decided to build a social enterprise that would support growers to earn extra income, employ youth, improve health around the world, and produce products sustainably.
Working tirelessly to ensure their business benefits the environment and the communities they partner with, Naledo Foods and Beverages Inc became a Certified B Corp™ in June 2020. (B Corp certification is to business what Fair Trade certification is to coffee or USDA Organic certification is to produce.)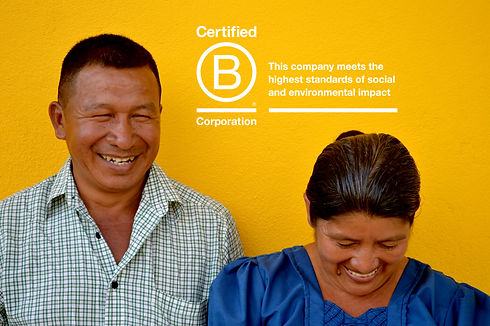 However, as with many other international enterprises, Naledo was adversely affected by the global pandemic. Experiencing a global glass bottle shortage, double or triple the cost to ship goods, and orders that took months to arrive at their destinations, they turned to WeBC for assistance. Their loan, paired with WeBC's business advice, training and support wrap-around services, enabled them to survive the challenging times and move forward.
WeBC services helped us to figure out when we would be ready for outside investment and solve cash flow challenges. They also helped to inform us of loans and grants available.
Over the next five years, Umeeda and Nareena would like to expand their product line, exports, and positive impacts.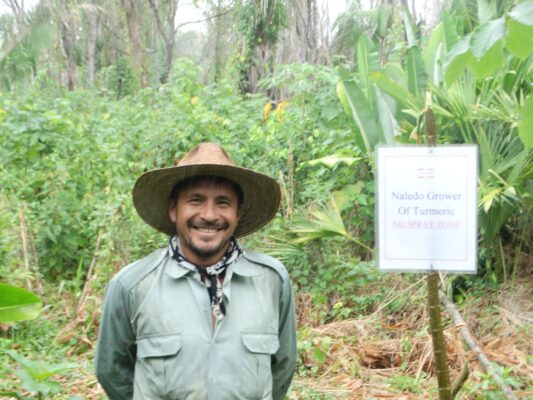 Both Umeeda and Nareena are excited for the future of their business. Nareena is considering an Executive MBA to further her ability to lead Naledo. Umeeda is looking forward to continuously inspire young women on their business journey.
We asked them to share some of what they have learned in their own entrepreneurial journey:
Q. What's the biggest lesson you have learned on your entrepreneurial journey?
Firstly to create a product and test the market to see if it is viable.
One of the more important lessons we have learned in our journey at Naledo is to start small. Cash flow is so important for a new business, so ensuring that you are not over purchasing supplies, or making too much inventory etc. is vital.
Especially as BIPOC women entrepreneurs, it is hard to get larger lines of credit or loans from banks.
Q. Has your community played a role in your business' success? If so, how?
Yes, our communities have really been there to support us. From our growers and team in Belize to our family, friends, and customers in Canada.
We recently became a Certified B Corp and the community there is incredible. Business is really at the end of the day about connecting us. We especially enjoy the friendships we develop at industry tradeshows!
I have some good friends I have made who are also women in the food industry and we are able to get together, talk shop, and find ways to support each other or collaborate.
Q. How do you give back to your community through your business?
As a B Corp giving back is a vital aspect of being a better business for better lives.
We regularly speak at events, mentor other entrepreneurs, give product donations, and hope one day to set up a scholarship fund to send young Belizeans in the Toledo district to post-secondary schools with a focus on agriculture.
Q. If you could give one piece of advice based on what you have learned/experienced, what would it be?
Resilience and hard work are the foundations of entrepreneurship. It is not easy.
Every day is a dizzying mix of inspiring and challenging. So don't give up (unless it is clear the ship is sinking, then getting out early is vital). We would not be where we are as a company today without perseverance and finding a way to overcome obstacles.
Oh… and always get things in writing! Learn what an NDA/Non-Circumvent/Non-Compete contract looks like and get them signed, even by mentors.
---
Connect with Naledo Foods and Beverages Inc
Facebook: @naledotrulyturmeric
Instagram: @truly.tumeric